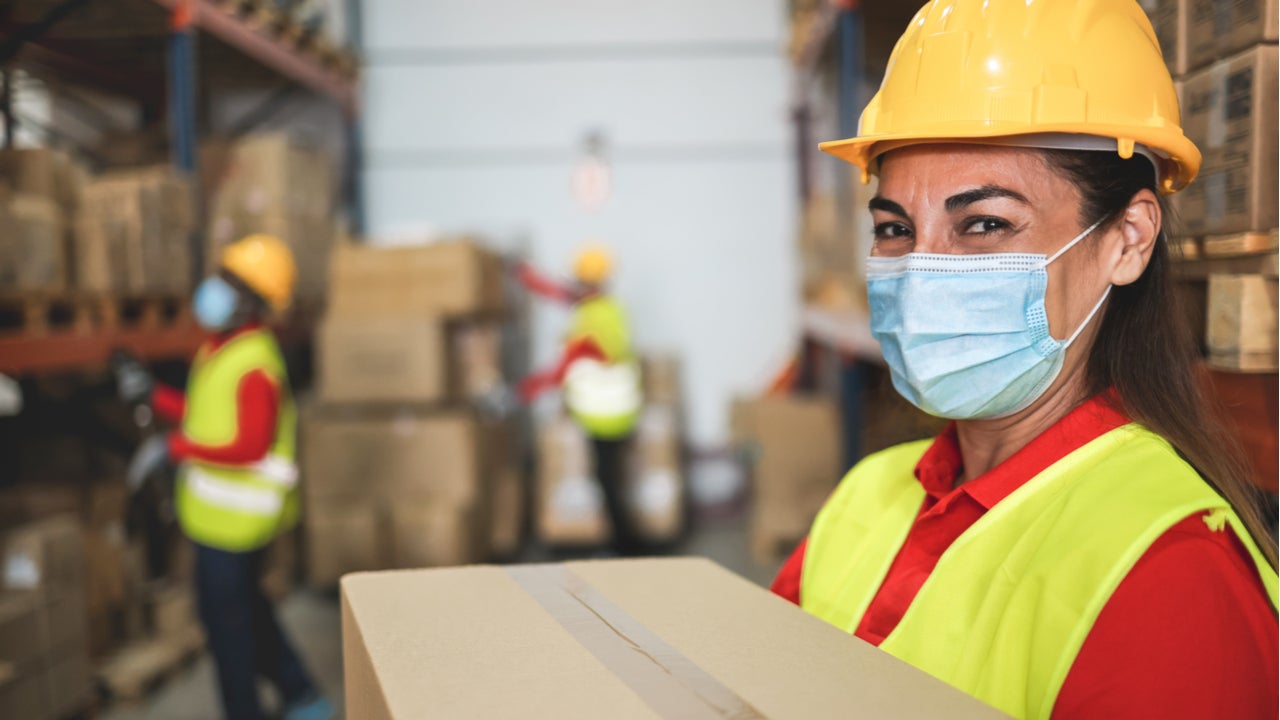 Economists believe that in January last year there were more prime-age men than women in employment in the US. However, due to uneven job cuts between groups, the number of women in employment fell drastically by approximately 220,000 more than for men.
John Cassidy
John Cassidy, a journalist, retweeted an article on how the pandemic has forced working mothers out of the labour force. Reports further suggest that American women have fared worse than others in richer countries. The drop in their participation rate, relative to men have also been the highest among other Organisation for Economic Cooperation and Development (OECD) member states.
The participation rate of women with children aged between two and six years in the US labour force fell by about three percentage points more than fathers with children aged between two and six years, when the coronavirus pandemic hit the nation in the spring of 2020.
The Covid-19 outbreak caused a landslide fall in employment in the US in the spring of last year. Consequently, the number of 25-54-year-olds in the labour force shrunk by 13% between January and April 2020. By January 2021, it was still 5% lower than a year ago, with higher job losses in low-income and black households.
Two potential reasons have been cited for working women having fared especially badly during the pandemic. The first being they are concentrated in the services sector most affected by the pandemic, and second that they are more likely to have to care for children.
The participation rate of women with children aged between two and six in the labour force fell by about three percentage points more than fathers with children aged between two and six https://t.co/4jqs4ZvxHh

— The Economist (@TheEconomist) February 28, 2021
Howard Archer
Howard Archer, chief economic advisor of the EY ITEM Club, shared an article on Rishi Sunak, the British finance minister having stated that he would not fix public finances overnight, as he readied a budget plan which is expected to pile more borrowing on top of the approximate $418bn of the Covid-19 spending and tax cuts.
Sunak was planning to raise income tax revenues by freezing the point at which people start paying the basic rate of income tax and the threshold at which they begin paying the higher rate. According to official data, the UK has suffered the biggest Covid-19 death toll in Europe and the heaviest economic shock among the rich countries.
Sunak is looking to a peacetime budget deficit to protect more businesses and jobs. For instance, according to the government businesses such as shops, restaurants, gyms, clubs, bars, and salons, will be supported with $6.9bn of additional grants.
Latest comments by #Sunak ahead of Wednesday's #budget – no comment on specific measures. UK's Sunak says public finances won't be fixed overnight https://t.co/6FV7A7UgBH

— Howard Archer (@HowardArcherUK) February 28, 2021
Steve Keen
Steve Keen, an economist, retweeted a discussion on India joining other countries in Asia and the Oceania in eliminating the virus that will disallow any resurgence in recent times. According to experts, if that were to happen, 50% of the world would become Covid free, and provide an example to follow.
India has gone from 90,000 cases per day to just over 10,000, with important measures such as domestic and international travel restrictions, and strong local lockdowns in hotspots or regions with raging cases over the past year and now.
Experts state the levelling of new cases in the country of late has been the result of successful response efforts, less urbanisation, limited travel, localised tourism, zoning, closure of schools, and rapid production of masks and personal protective equipment (PPE), and immediate isolation and contact tracing measures.
Should India join countries in Asia and Oceania in elimination, 50% of the world would become COVID free, and provide an example for emulation that is surely unexpected by western observers.

— Yaneer Bar-Yam (@yaneerbaryam) February 28, 2021