The future of the pharma industry will be shaped by a range of disruptive themes, with artificial intelligence (AI) being one of the themes that will have a significant impact on clinical trials companies. A detailed analysis of the theme, insights into the leading companies, and their thematic and valuation scorecards are included in GlobalData's thematic research report,Artificial Intelligence (AI) in Drug Discovery Market – Thematic Research. Buy the report here.
The pharma industry is a highly regulated industry, and therefore can be slow to adopt new technologies and modernise. However, the pharma industry is realising the benefits that AI can bring, and it is now being used in different areas across the entire value chain. Its use in the pharma space is expected to continue to increase in the next five years. The applications of AI in the industry are many, with the potential to transform key aspects of the industry and drive innovation. Uses include data management, drug discovery and clinical trial design.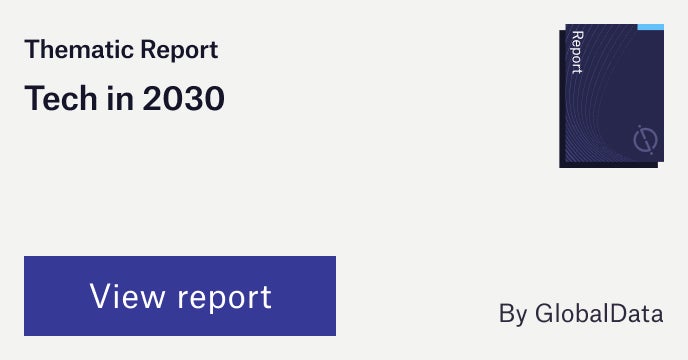 Covid-19 has led to an unprecedented acceleration of digital transformation across the pharma industry. Pharma providers and pharma and medical devices companies have had to rapidly adjust to the pandemic's many hurdles and demands. For instance, with the need to develop Covid-19 therapeutics quickly, AI has successfully repurposed existing drugs to target the virus. This will likely lead to increased confidence in using AI tools, and more pharma companies will integrate AI into their future strategies. According to GlobalData's Digital Transformation and Emerging Technology Survey 2020, almost two-thirds of pharma professionals expected AI to be the leading disruptive technology in the pharma sector over the next two years.
However, not all companies are equal when it comes to their capabilities and investments in the key themes that matter most to their industry. Understanding how companies are positioned and ranked in the most important themes can be a key leading indicator of their future earnings potential and relative competitive position.  
According to GlobalData's thematic research report, Artificial Intelligence in Drug Discovery, leading adopters include: AstraZeneca, Takeda, Pfizer, Sanofi, Novartis, Roche, Johnson & Johnson, GSK, Merck & Co, Bristol Myers Squibb, Bayer, Lilly, Merck, and Astellas Pharma.
Insights from top-ranked companies
AstraZeneca
In May 2019, AstraZeneca partnered with BenevolentAI to develop treatments for CKD and IPF. In December 2019, it collaborated with DeepMatter to focus on improving the productivity of compound synthesis using digital technologies enabled with AI. It then partnered with Renalytix AI in August 2020 to develop and launch precision medicine strategies for cardiovascular, renal, and metabolic diseases.
Takeda
Takeda has also strategically collaborated with AI vendors in drug development. In October 2019, Takeda collaborated with Prometheus Biosciences to discover, develop, and commercialise novel therapies for inflammatory bowel disease (IBD). The collaboration combines Prometheus Biosciences' proprietary bioinformatics discovery platform and advanced machine learning (ML) techniques with Takeda's expertise to discover and advance up to three targeted therapeutics and companion diagnostics. Another successful partnership was in January 2020 with Recursion. In less than 18 months, its collaboration with Takeda in rare diseases had resulted in the evaluation of preclinical and clinical molecules in over 60 unique indications, with new therapeutic candidates identified for several diseases. In May 2020, Recursion successfully gained the rights to TAK-733 (REC-4881), a clinical stage MEK inhibitor, and is developing it to treat a hereditary cancer syndrome and related areas of oncology.
Bristol Myers Squibb (BMS)
In July 2020, BMS collaborated with ReviveMed to use its AI platform to better understand mechanisms of response and resistance to immunotherapies in patients with cancer. Another successful collaboration was in October 2020 with the ML-driven drug discovery and development company Insitro. The five-year collaboration is focused on discovering and developing novel therapies for the treatment of ALS and FTD. The same year, BMS signed a collaboration with Sensyne Health to apply ML for rare blood disease research and disease progression within the broader group of myeloproliferative neoplasms.
To further understand the key themes and technologies disrupting the industry, access GlobalData's latest thematic research report on Artificial Intelligence in Drug Discovery.
Roche
Merck & Co
Lilly
Boehringer Sohn
IQVIA
Merck
Parexel
Regeneron
Teva
Otsuka
Vertex
Lonza
Dr. Reddy's
Charles River
Premium Insights
From
The gold standard of business intelligence.
Blending expert knowledge with cutting-edge technology, GlobalData's unrivalled proprietary data will enable you to decode what's happening in your market. You can make better informed decisions and gain a future-proof advantage over your competitors.