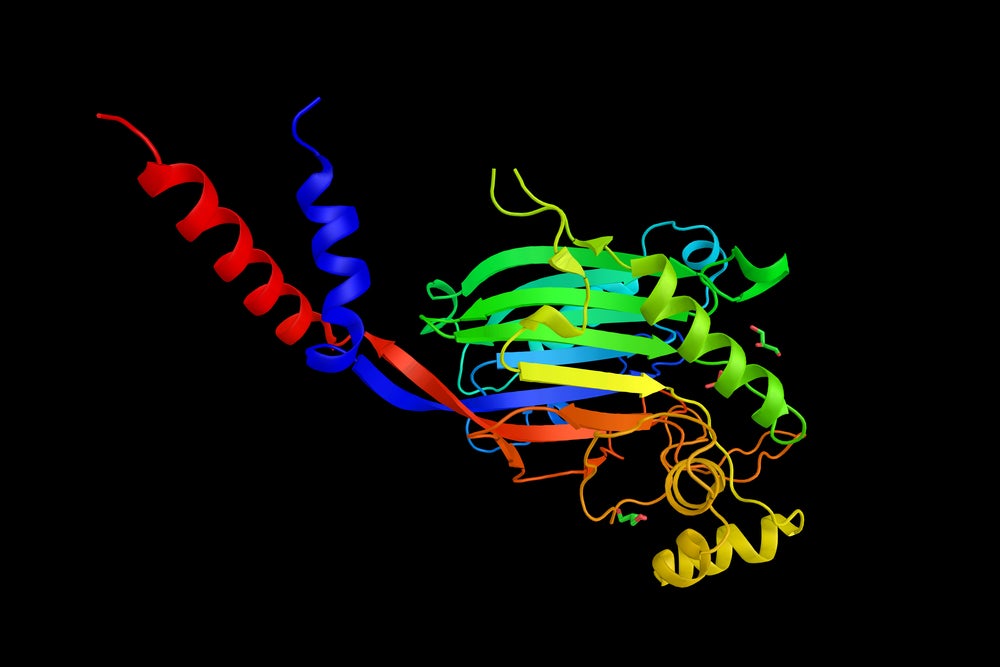 Oncology-focused Rappta Therapeutics has raised €9m in a Series A funding round co-led by the Novartis Venture Fund (NVF) and Novo Holdings through its early-stage investment arm Novo Seeds. UK-based Advent Life Sciences also participated in the round.
Rappta CEO Mikko Mannerkoski explains this funding will be used by Rappta to complete the optimisation phase and carry out a proof-of-concept in humans of its first-in-class anti-cancer drugs that activate protein phosphatase 2A (PP2A).
PP2A has long been known to play a crucial role in tumour growth and cancer progression, but it has previously been deemed an 'undruggable' target. However, Mannerkoski notes, Rappta hopes to change this paradigm based on the scientific breakthroughs of its chief scientific officer Dr Goutham Narla, associate professor and chief of the genetic medicine division at the University of Michigan.
As a result of the round, NVF principal Dr Beat Steffen, Novo Seeds principal Jeroen Bakker and Advent general partner Raj Parekh will join Rappta's board. Steffen will serve as the chairperson.
How Rappta overcomes the 'undruggable' nature of PP2A
PP2A is a serine/threonine phosphatase, a type of enzyme that can suppress tumours by negatively regulating many signalling pathways that are responsible for causing cancer progression. It is made up of three sub-units that form the complete and active enzyme, but in cancer, the three sub-units do not bind together correctly, thereby inactivating the enzyme and driving cancer growth and progression.
Despite long-term interest in drugging this phosphatase, "PP2A has been difficult to target pharmaceutically up until now… [because] there has been a lack of a structural biological understanding" of the phosphatase, explains Mannerkoski. Bakker adds that phosphatases have proven to be difficult to look at using traditional discovery processes.
However, the work of Narla and other members of the scientific team has changed that, and Rappta has "proprietary biological structural information that we can use to rationally design drugs that will fit and address the target", Mannerkoski notes. The company also leverages "proprietary pharmacodynamic tools" to therapeutically reactivate PP2A.
Bakker adds that Goutham and Rappta head of structural biology Derek Taylor have crucially figured out how the different three sub-units of PP2A work and how to target them to reactivate the enzyme.
Recognising the potential of PP2A
The promise of PP2A is central to both NVF and Novo Seeds' decision to invest in Rappta.
"We believe an activator of PP2A would be a valuable asset potentially beyond cancer and are excited to progress this project together with Rappta," says Steffen. Rappta is NVF's first company focused on phosphatase activators, but the company fits into the investor's general strategy of early collaboration to achieve a clinical proof-of-concept.
Bakker says Novo Seeds focuses on world-class science at the frontier, and he sees that in Narla's work.
He adds that "the combination of clinical de-risking and structural understanding" that drove the kinase boom two decades ago is being repeated here with phosphatases. "I see some interesting parallels at Gleevec [the first kinase inhibitor] then [in 2001] and PP2A now. Wouldn't it be great to look back in a few years and say this is the start of the PP2A and phosphatase boom?" Kinase inhibitors have been revolutionary in oncology as they shifted standard of care from chemotherapy to targeted therapeutics with fewer off-target side effects.
Another element that is positive for Novo Seeds according to Bakker is "this is all coming together in the Nordics". Novo Seeds is based in Copenhagen, Denmark, and linked with pharma giant Novo Nordisk, while Rappta's offices are in Helsinki, Finland.
Importance of a strong investment syndicate
"We're extremely proud of the fact that we have been attract first-tier venture funds" to this Series A round, enthuses Mannerkoski. Rappta set its sights on first-tier investors early on, which is particularly important to its CEO in these volatile, pandemic-stricken times.
"Practically speaking we believe this is a group that can support us for the entire journey and be a part of that, which is very important," he adds. "I believe that they share the same vision as we do of this being an opportunity to bring a completely new paradigm to oncology."
Both NVF and Novo Seeds intend to support Rappta's growth beyond this Series A round. NVF is doing this through "actively supporting Rappta with its development strategy and clinical development plans", explains Steffen.
Bakker, meanwhile, notes that Novo Seeds supports its portfolio companies through access to its strong networks of experts. Mannerkoski confirmed that Rappta had already benefited from support from Novo Seeds' network.