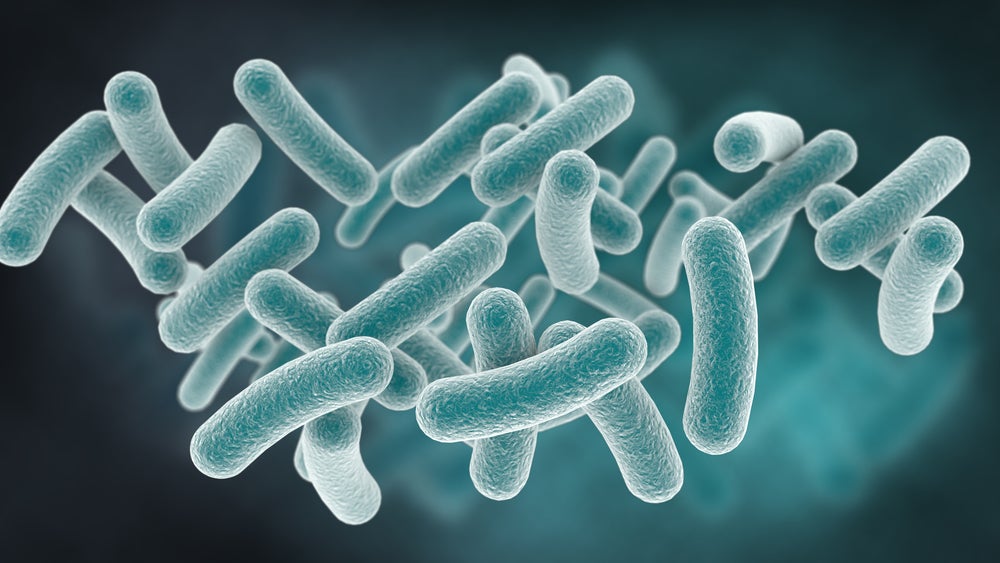 Two UK companies, Destiny Pharma and SporeGen, are collaborating on developing a different type of prophylactic treatment for Covid-19: SPOR-COV.
Rather than being a vaccine, which are usually administered by subcutaneous injection and target the adaptive immune response, SPOR-COV leverages innate immunity and can be administered nasally, which provides some advantages.
"This deal brings brings together both companies' skills and networks to build a strong partnership," explains SporeGen founder and CEO Professor Simon Cutting. The preventative product leverages SporeGen's expertise in using bacterial spores for various medical applications; Spor-Cov is a novel formulation of Bacillus subtilis spores.
"SporeCov's novel preventative approach fits well with Destiny's strategy and pipeline of targeting serious life-threating infections," adds Destiny CEO Neil Clark. The company's lead programme is currently in Phase II and aims to prevent post-surgical Staphylococcal bacterial infections, including MRSA. Destiny brings to this partnership with SporeGen its extensive pre-clinical and clinical research and development (R&D) expertise.
According to the terms of the agreement, Destiny and SporeGen will share all costs and commercial returns from the R&D of SPOR-COV.
Innovate UK supports pre-clinical development
The partners are being supported by an £800,000 grant from Innovate UK. This funding will be used to carry out a fast-tracked pre-clinical programme for SPOR-COV in 18 months.
Destiny "will be responsible for preclinical safety studies, project management and planning the progression into clinical trials", explains Clark.
SporeGen, Cutting adds, is "responsible for leading the research management" and "will also oversee the spore production to support research and for the scaled-up manufacture to support regulatory studies".
The partners' work will be further supported by the University of Liverpool, which will "be assessing the ability of our product to prevent Covid-19, as well as influenza infections, … [using] their specialised pre-clinical models," explains Cutting. This will "help to determine the optimum clinical dosing route and regimen" of SPOR-COV as it advances through R&D phases.
At the end of this programme, the current plan is to advance SPOR-COV into clinical studies in 2022, notes Cutting.
Benefits of a using spores to prevent Covid-19
SporeGen has already proved that its Bacillus subtilis spore-based approach is effective against two strains of pandemic flu – H5N2 and H5N1. This suggests it may have the ability to combat other viral diseases, such as Covid-19.
Not only does Cutting believe that SPOR-COV is a lower-cost alternative to vaccines that would be simple to use and easier to stockpile without the need for the cold chain, he also says it is better able to respond to mutations in the virus. This is an important advantage as, even within nine months of SARS-CoV-2 first being identified, scientists have noticed mutations and changes in its activity, as reported by the Guardian.
Cutting explains that because SPOR-COV targets the innate immune system, it is not specific to one strain of SARS-CoV-2, the virus that causes Covid-19. Covid-19 vaccines are likely to be specific to a particular strain of the virus, and therefore may need to be revised yearly as the seasonal influenza vaccine currently is.
 Because SPOR-COV is a nasal spray, rather than a subcutaneous injection, Clark notes it "might help target those populations that cannot or refuse to take vaccines". Some people who are immunocompromised due to other diseases or treatments are unable to be given vaccines, and therefore remain at high risk, especially in a scenario where vaccine hesitancy threatens to delay or prevent reaching herd immunity at the population level.
Importantly, both Clark and Cutting emphasise that SPOR-COV can also be used alongside vaccines to further enhance their efficacy.
Ultimately, Cutting sees promise for SPOR-COV and SporeGen's bacterial spore approach as not only a solution to fight against Covid-19, which he described in a statement as "one of the most serious diseases to afflict mankind", but as a strategy that could be deployed against potential future viral pandemics.
Is digitally printed packaging now the best option for CPG companies? Has the Covid-19 pandemic accelerated the adoption of digital printing by consumer brand owners? Our short survey aims to find out. View the survey here and complete to be among the first to see the results.