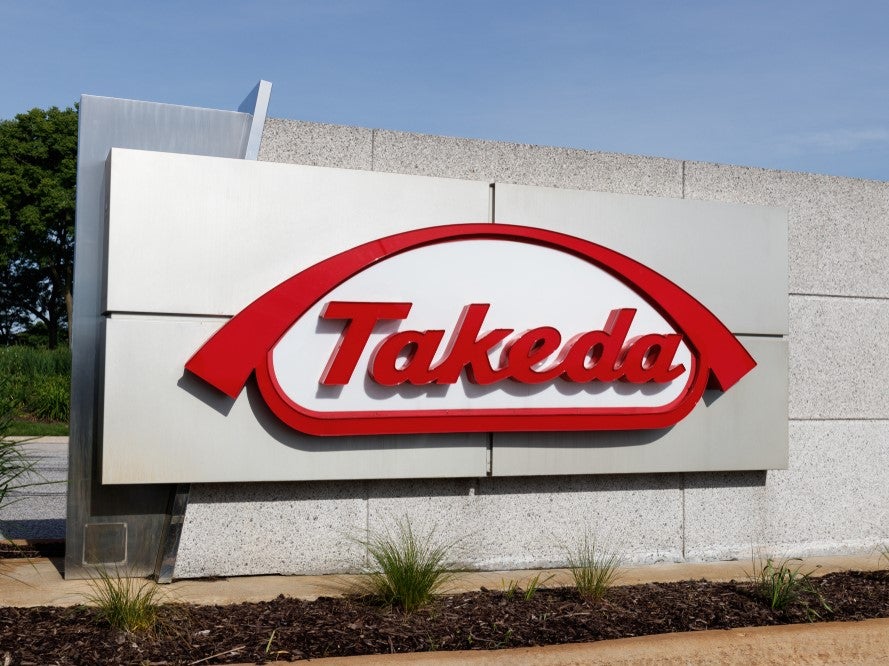 Only eight months after the acceptance of its offer, Japanese pharma company Takeda completed its acquisition of international biotech Shire in January 2019.
The deal was worth $62bn, making it Japan's largest foreign acquisition to date, by a significant margin and one of the largest pharmaceutical deals of the 21st century; Informa Pharma Intelligence ranks it as the fifth largest biopharma mergers and acquisitions (M&A) deal in history. It also turns Takeda into a large pharma giant similar in size to Bristol Myers Squibb and Eli Lilly.
Acquisitions of this size in the pharma industry often take years to complete, but in little over a year, Shire's integration into Takeda is underway, as the Japanese company noted in its financial year 2019 (FY2019) report in July.
Charting Shire's acquisition
The Japanese pharma began its courtship of mid-sized, rare disease-focused Shire in March 2018. A range of analysts predicted an offer would spark interest from other larger pharma companies; Irish-headquartered Allergan emerged as a rival competitor.
However, within two months Takeda's proposal was accepted by both companies' boards of directors. This was linked to Takeda increasing its offer for the entire issued and to be issued ordinary capital of Shire; the highest offer made saw Shire's shareholders receiving $30.33 in cash for each Shire share, or 0.839 new Takeda shares.
The equivalent value was £48.17 per Shire share based on the closing price of Takeda shares on 2 May 2018 and relevant exchange rates. This brought the overall offer to $62bn; Takeda entered into a $30.85bn bridge facility agreement with a range of international and Japanese banks to fund the cash needed to pay Shire shareholders.
From May to December 2018, the acquisition went through the required regulatory checks in all jurisdictions either company has offices or labs in, as well as approval by shareholders of both companies.
At Takeda's extraordinary general meeting on 5 December 2018, the vast majority of shareholders approved the acquisition of Shire. The approval rates were 89.1% from Takeda and 99.8% from Shire.
The deal was sanctioned by the Royal Court of Jersey in early January 2019; the acquisition was closed on 8 January, and integration of the two companies could begin.
Therapeutic focuses of Takeda-Shire
The core motivation behind the acquisition noted by Takeda throughout the process was to create a company centred on research and development (R&D).
Takeda continually emphasised the complementary portfolio the two companies have in gastroenterology (GI) and neuroscience, as well as how Shire will bring its strength in rare diseases and plasma-derived therapies to add to Takeda's assets in oncology and vaccines.
Takeda CEO Christophe Weber wrote in a May statement: "Shire's highly complementary product portfolio and pipeline, as well as experienced employees, will accelerate our transformation for a stronger Takeda.
"Together, we will be a leader in providing targeted treatments in gastroenterology, neuroscience, oncology, rare diseases and plasma-derived therapies.
"We are looking forward to the benefits this combination will bring to patients worldwide, the opportunities it will bring for our employees and the returns it will deliver for our shareholders."
Financial benefits of merger
In addition to bringing a more R&D focused approach to the company, Takeda views Shire as crucial to expanding its geographic footprint – particularly in the US – and enabling it to become a truly global company. In turn, Takeda provides Shire's product portfolio with a strong presence in emerging markets and Japan.
The combined company will be the only pharma to be listed on both the New York and Tokyo stock exchange.
Other financial benefits noted by Takeda during the acquisition were improving underlying earnings per share in the first full year since the completion of the deal. In May 2019, Nikkei reported Weber increased the company's cost-savings target for the integration with Shire from $1.4bn to $2bn by the end of 2021. According to Takeda's FY2019 earnings release, the integration of Shire, and synergy capture are on track currently, remaining a key focus of its business.
The FY2019 release did note Takeda's assets that will need to be divested to fund the deal and the integration; the primary example is the sale of dry eye drug Xiidra to Novartis in a deal that was completed in June this year. Novartis paid $3.4bn in upfront cash for the drug, as well as a further $1.9bn in potential milestone payments.