Solvias is a Swiss-based pharmaceutical company focused on contract research, development and manufacturing. The company is recognized in the M&A, Product Launches and Research and Development categories in the 2022 Pharmaceutical Technology Excellence Awards.
The firm is ranked based on its commitment and investment in research and development and various strategic acquisitions that have deepened its offering to clients.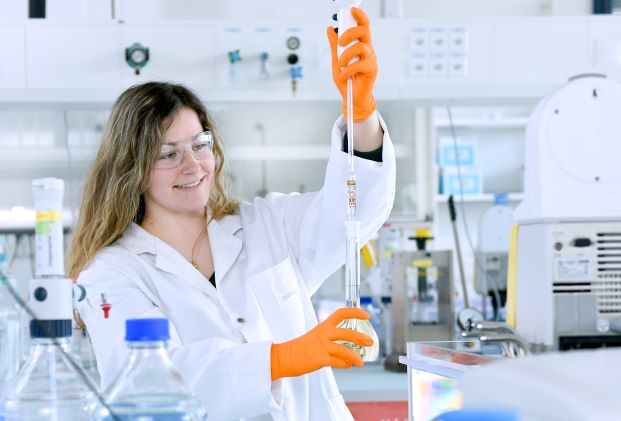 In regards to the latter, notable examples include the acquisition of Cergentis, a genomics-focused biotechnology company based in the Netherlands. The deal allows the company to provide proprietary technology and knowledge steeped in fast-evolving genomic techniques that support effective decision-making and R&D program design. The move is particularly timely given the significant growth expected in global sales of cell and gene therapies.
The firm is ranked based on its commitment and investment in research and development and various strategic acquisitions that have deepened its offering to clients.
In 2021 the company also acquired Boston-based Chemic Laboratories, which provides contract analytical, API synthesis, and formulation development.
The deal expands the company's clients, laboratory space and staff. The company also announced a partnership with German firm Enzymicals to open access to alternative synthetic technology platforms for chemocatalysis and biocatalysis.
Research and development highlights from the research period include the company's work with Mirati Therapeutics in developing methods to determine torsion rotational energy barriers of the clinical compound, MRTX1719, which is being developed for use as an inhibiter to MTAP-deleted cancers.
Elsewhere Solvias introduced a new digital microscope, the VHX-7000, with a much larger depth of field compared to existing models, which, according to Team Lead Eva Roedel, allows the user to "capture high resolution images of the particle in the liquid with excellent depth of field – all without opening the vial to isolate the particle".
Company Profile
Solvias is a world leader in contract research and development (R&D), providing the pharmaceutical, biotech and medical device industries with integrated analytical services and solutions for safer products.
Our comprehensive analytical testing portfolio integrates a broad range of capabilities spanning all stages of drug discovery, development and manufacturing.
Integrated analytical services for pharmaceuticals
For more than 20 years, Solvias has brought a unique combination of capabilities to develop, analyse and test a wide range of biological and chemical substances. Our integrated analytical services include method development and release testing of traditional and highly innovative products, elemental and trace analysis, solid-state development, microbiology and biological analysis, ligands and catalyst technology, custom synthesis, and manufacturing.
Beyond our expertise in small molecules, we have built a solid reputation with biopharmaceutical companies for the characterisation and analysis of monoclonal antibodies, therapeutic proteins and biosimilars.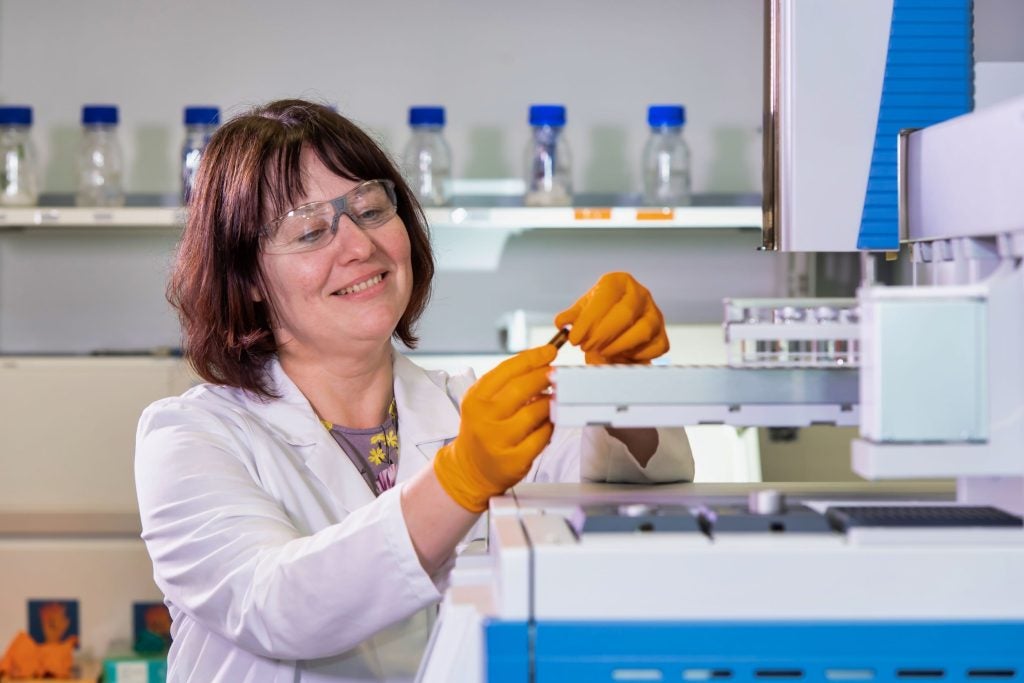 Solvias is well equipped to provide stability testing for all stages of drug development. Our stability storage infrastructure includes sophisticated walk-in chambers and climate cabinets.
The Solvias Group has its headquarters and main laboratories in Kaiseraugst, Switzerland, and complementary facilities in Basel forming a hub with its site for specialised biological analyses just across the border in Hombourg, France.
Solvias provides cGMP-compliant contract analytical services to help you ultimately provide safer products to consumers.
Solid State polymorphism screening: X-ray powder diffraction (XRPD) is a powerful tool for the study of (partially) crystalline materials.
Solvias has extensive experience with analytical method development and testing for mRNA-based vaccines as well as monograph testing of excipients and APIs according to Ph Eur or USP.
We use state-of-the-art analytical equipment and techniques to customise solutions to meet stringent requirements. Our laboratories operate to the highest quality standards under international organisation for standardisation (ISO), good manufacturing practice (GMP), good laboratory practice (GLP) and US Food and Drug Administration (FDA) regulations.
Quality control release testing
Solvias offers a proven track record in routine quality control (QC) analysis for raw materials, excipients, active pharmaceutical ingredients (APIs) and drug products of various galenic forms.
Our QC testing capabilities range from solids, semi-solids and liquids for oral, inhaled and injectable use to packaging materials, including rubber closures, glass and plastic containers.
Solvias offers the flexibility of working according to compendial methods, United States Pharmacopoeia (USP), European Pharmacopoeia (Ph Eur) and Japanese Pharmacopoeia (JP), proprietary methods or customers' methods.
Our QC teams have experience in the verification of compendial methods, the transfer of validated analytical methods from customer sites, and the validation of methods directly on site.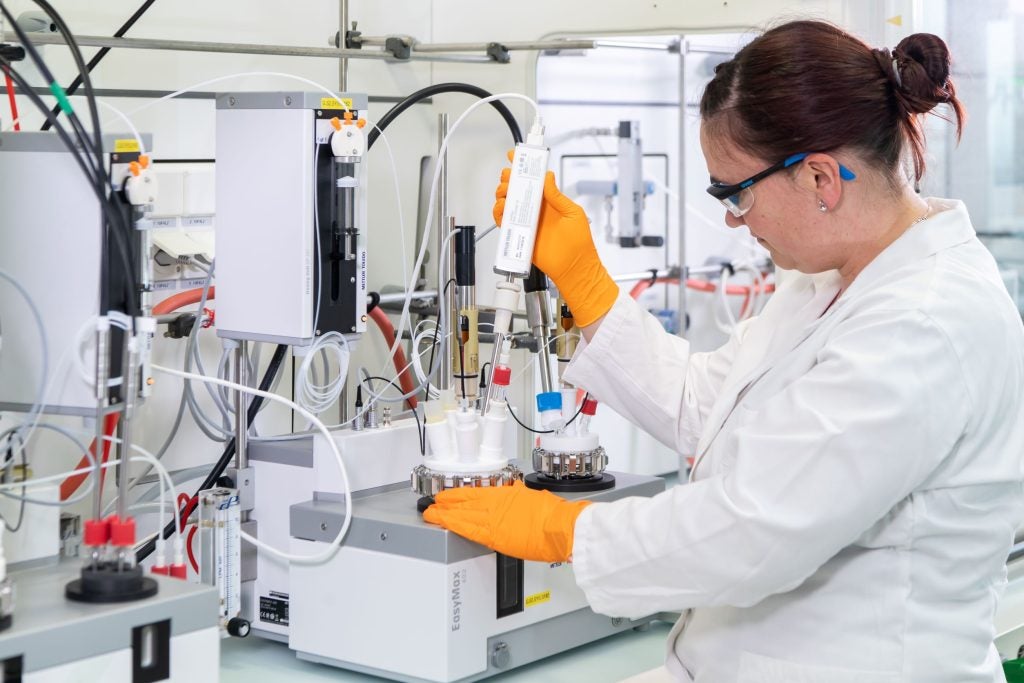 Expertise in solid-state development
A deep understanding of science supports proven expertise in solid-state development. Solvias offers a comprehensive approach to solid-state development, from systematic salt, co-crystal and polymorph screening to controlled scale-up of the crystallisation process and quality control of both the drug substance (DS) and drug product (DP). We also offer a full range of physicochemical studies.
The Solvias polymorphism screening strategy has been optimised through decades of experience, tailored to our customers' needs. Our optimised screening strategies, combined with cutting-edge, high-throughput technology and rapid analysis by X-ray powder diffraction (XRPD) or Raman spectroscopy, provide the maximum information with the minimum amount of the valuable drug substance.
Integrated analytical services for impurities testing
Identifying and quantifying impurities in drug products requires a wide range of analytical techniques for structure elucidation and quantification of small molecules, from unknown compounds in release analytics to the development of methods for routine impurities.
Solvias has developed a portfolio of more than 100 methods for the identification, development and validation of methods for quantification of impurities. In particular, we can correctly identify and quantify all five nitrosamines found in recent recalls of angiotensin II receptor antagonists (sartans).
Dedicated experts in extractables and leachables and genotoxic impurities (GTIs) deploy organic trace analysis by liquid chromatography-mass spectrometry (LC-MS), as well as gas chromatography-mass spectrometry (GC-MS) equipment. All our equipment is in line with the latest European Medicines Agency (EMA) and FDA methods. We use Q-Exactive Orbitrap, ThermoFisher Scientific liquid chromatography-mass spectrometry (LC-MS)/MS and gas chromatography-mass spectrometry (GC-MS)/MS systems while guaranteeing data integrity through fully compliant Chromeleon software.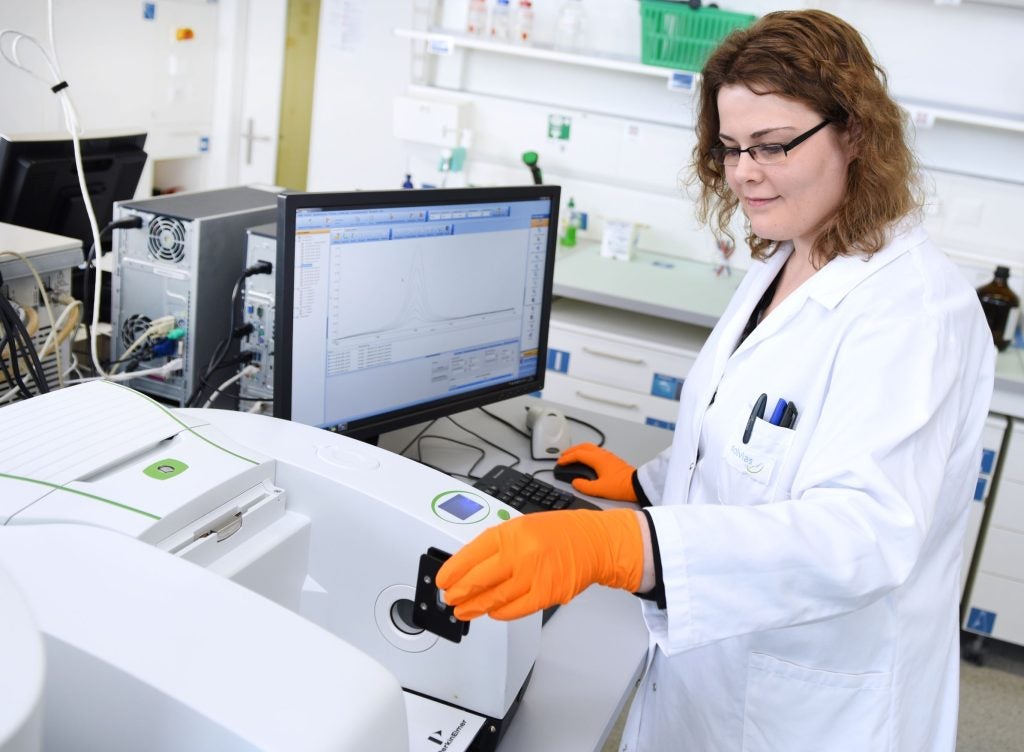 Assays to support mRNA-based Covid-19 vaccines
Ribonucleic acid (RNA) based technologies are among many innovative approaches explored to tackle the Covid-19 pandemic. However, messenger RNA (mRNA) based vaccines present particular analytical challenges.
Solvias can assist in the method development and testing related to these innovative assays. The current portfolio integrates analytical development for the full spectrum of advanced therapeutic solutions such as vaccines, cell and gene therapeutics, as well as nucleic acid-based products.
Biopharmaceutical analytical services
Solvias supports its customers with proven expertise at every phase of the development process for large and complex molecules.
Our complete portfolio of capabilities in biopharmaceutical analysis and functional assays includes characterisation studies, method development and validation, stability studies, quality control, and batch-release analysis under FDA current Good Manufacturing Practice (cGMP).
Our experts can address complex analytical challenges around the entire spectrum of biologics. These include monoclonal antibodies, antibody-drug conjugates (ADCs), glycoproteins, PEGylated proteins and peptides, biosimilars and vaccines, as well as advanced therapeutic modalities such as gene and cell-based therapeutic drugs.
HQ ADDRESS:
Römerpark 2
4303 Kaiseraugst
Switzerland