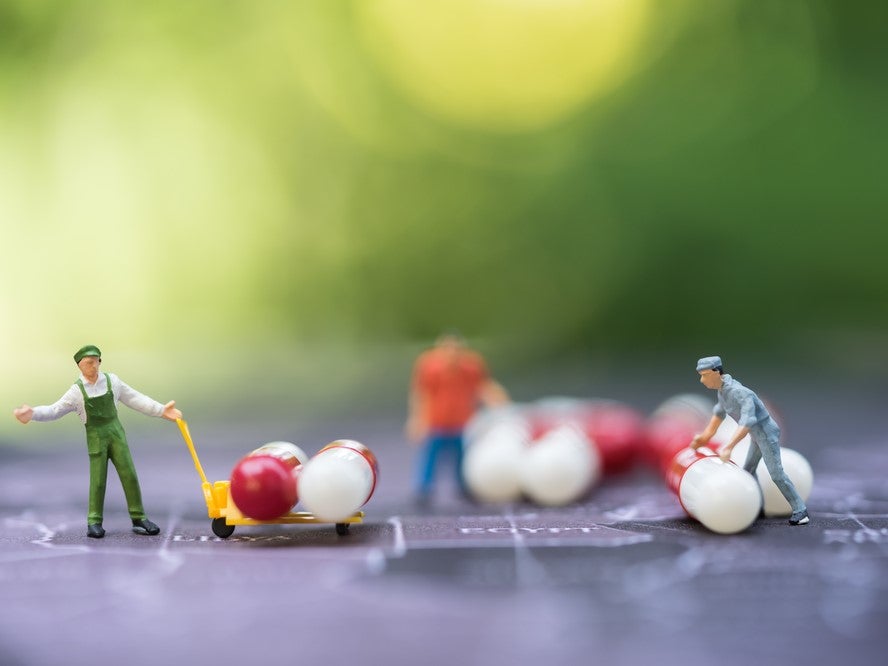 California-headquartered Aera leverages a range of technologies, including artificial intelligence (AI) and machine learning, and domain expertise to improve and automate decision-making across supply chains for pharma companies. This means the companies get automated messages about shortages and spikes in demand, as well as recommendations on how to fix the issue.
Aera chief marketing officer Ram Krishnan discusses the challenges facing pharma supply chain management to date and how Aera's 'self-driving supply chain' approach can resolve these issues, particularly in the context of a probable upcoming disruption linked to Brexit.
Allie Nawrat: How does the pharma industry currently keep track of and monitor supply chains? Why is this strategy in need of updating?
Ram Krishnan: Most of the pharma companies adopt what I call a four-tier strategy; you can pocket these capabilities into four tiers: transactions, data, data stores and analytics, data visualisation.
This involves industrialising the transactional layer – manufacturing, sourcing, distribution and demand management. The second layer is to build analytical models on top of that, where you need to answer questions like: where are the gaps in the pipeline? Where are the delays? Why is the shelf-life decreasing? What do I do with cold chain? The final layer is really around visualisation and root cause analysis; they use business intelligence solutions.
The big problem with this current strategy is that it is based on deep presumptions about your supply, manufacturing, distribution and customers. Companies rarely go and change those presumptions, not because they wilfully don't want to, but because it is very hard as the systems are not designed to dynamically modify and adjust in real time to situations.
When the industry is talking about modernisation, they are talking about transforming those four tiers into new technology, rather than completely transforming their approach.
AN: How can Aera's AI-based 'self-driving supply chains' resolve issues facing supply chain monitoring?
RK: There has been a lot of progress with AI on the R&D front, but there have been few inroads on the industrial front.
We approach the four-tier problem through the lens of decisions. On a very fundamental level, when you look at the supply chain, there is the operational posture and the strategic posture. The strategic posture requires a lot of human intervention and decisions, but we focus on the operational decisions and preventing the missing of minute opportunities and making small mistakes.
So what Aera is trying to do is digitise these positions in real time. We crawl enterprise systems in real time and add additional intelligence on top. Then Aera automatically identifies risks and opportunities and automatically generates prescriptive recommendations for specific decision-makers and users about what should be done.
End users can choose to follow recommendations or to modify or augment recommendations. When the user does this, Aera captures the human-computer interaction for the first time. We capture the anticipated impact of the decision, and then we can capture the actual impact. This process captures the decision-making process, learn from those decisions and improves over time.
AN: How do your pharma clients, such as the Merck group, use the Aera platform?
RK: Most of these companies have complex infrastructure, because they are global and established. So we had to crawl billions of records. So you are talking about being truly at scale, which is possible because we have built on modern internet scale technologies, used by the likes of Google and Facebook.
Traditionally, companies had separate views of a business, such as a region or an aspect of the supply chain, but with Aera we are able to build a real-time representation of the whole operational scale of the business. Then on top of that we are able to build analytical models and recommendations extremely well based on use cases, such as quality and lead time management.
One use case is demand forecasting. As well as the complexity of different products having different supply chains and forecasting needs, there are a large number of intersections, which are humanly impossible to forecast for. The solution today is to focus on the top product, and for the rest you just follow historical data.
But with AI you can forecast right at each intersection at scale. Instead of the user or the forecaster getting stuck in the data, the machines allow the forecasters to focus on making the decision that matters.
AN: How do you think AI and other emerging technology can help to minimise supply chain disruption as a result of Brexit?
RK: Technologies like Aera will help reduce the noise and enable companies to be better prepared, because the biggest issue right now is not the 'if', but the 'when' and the 'what'.
In the age of uncertainty, I think technologies like Aera are going to help you stabilise the supply chain. There are quick wins – inventory, impact on cost structures, reconfiguring supply networks – which can be suitably addressed with technologies like Aera, as it allows you to adjust to the dynamic conditions of the market.
However, the more strategic aspects, like how suddenly you have two regulatory authorities, and how to maintain compliance with them both, are more on the policy-making side; AI is not a silver bullet.
My belief is that companies like Aera will improve decision velocity and help companies really adapt to changing conditions.