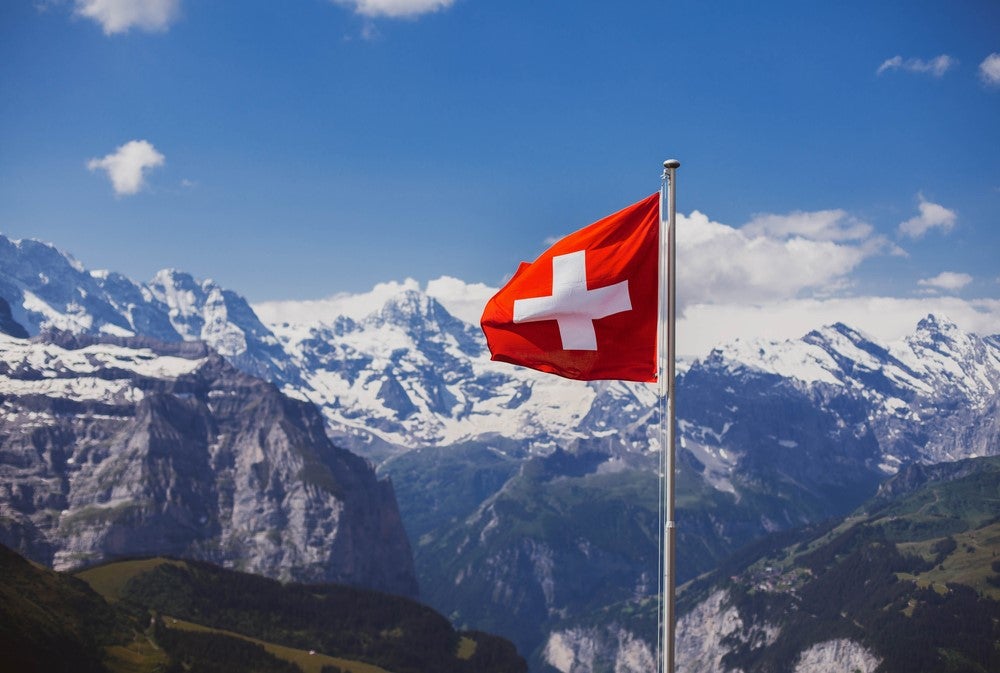 Switzerland-based Araris Biotech has raised CHF15.2m ($16.6m) in a seed financing round. The round was led by Pureos Bioventures and two new investors, 4BIO Capital and btov Partners. Three existing investors – Redalpine, VI Partners and Shroder Adveq – also participated in the financing.
Founded in 2019 as a spin-out of the Paul Scherrer Institute and ETH Zurich, Araris develops antibody-drug conjugates (ADCs) based on its proprietary linker technology, which was discovered by its CEO and co-founder Philipp Spycher.
This seed funding will be used to "nominate a clinical candidate and advance our lead program into preclinical and clinical development", explains Spycher.
As a result of the seed round, Pureos managing partner Dominik Escher, 4BIO managing partner Dmitry Kuzmin, Redalpine co-founder Michael Sidler and VI managing partner Arnd Kaltofen have joined Araris's board of directors.
Spycher notes that Araris is pleased with the roster of the investors it has attracted to the financing round. "The investors we have on board are all biotech-focused, so they appreciate the broad potential for our technology," he says.
Exploring Araris's ADC linker
ADCs are made up of three components – the drug payload, the antibody that draws a drug to a particular disease tissue and the linker that connects them. Because of these characteristics, ADCs allow for the "targeted delivery of a potent drug directly to the desired tissue, such as a potent chemotherapy agent to a cancerous tumour, while healthy parts of the human body are spared," Spycher explains.
However, many existing ADCs come with significant side effects, which sometimes lead to patients stopping treatment. One way to manage the side effects is by improving and stabilising the linker component of the ADC, according to Spycher. This is precisely what Araris aims to achieve with its linker technology.
However, this is not the only way Araris's linkers optimise ADCs. The use of this linker can help to speed up the production of ADCs; Spycher says the universal linker can "attach any native off-the-shelf antibody to any novel payload" because "the linker binds to a conserved region that all human IgG antibodies contain". This saves time because "it eliminates the need to re-engineer an antibody to fit a desired linker" and it allows for the bioconjugation step, where the linker is attached to the antibody, to be done in one step rather than two or more. "That's a difference of days compared to weeks in manufacturing time," Spycher explains.
Further to this, Spycher claims Araris can produce more precise ADCs. "Traditional ADCs rely on the random attachment of drug and antibody. This leads to a drug product that is not homogenous," he states. "The drug-to-antibody ratio (DAR) can be two, four, even eight drugs per antibody. Our technology allows us to produce a consistent DAR of either two or four, depending on our design."
Spycher notes that Araris's linker is hydrophilic, which makes it compatible with drug payloads, which are primarily hydrophobic.
Promise of ADCs beyond cancer
To date, nine ADCs have been approved by the US Food and Drug Administration and all of them are for cancers. A recent example is Immunomedics' Trodelvy for triple negative breast cancer. Araris also plans for its in-house candidates to focus on unmet needs in oncology – both solid and haemotological tumours.
However, Spycher notes, the versatility of the company's linker technology means it can be used for ADC therapies in other disease areas. For instance, "ADCs can also be designed to bring antibiotics or anti-inflammatory agents directly to the site of diseased tissue, for example for autoimmune diseases like rheumatoid arthritis."
To explore the possibilities of ADCs with its linker technology in these indications, Araris is "open to collaboration and licensing deals", says Spycher.