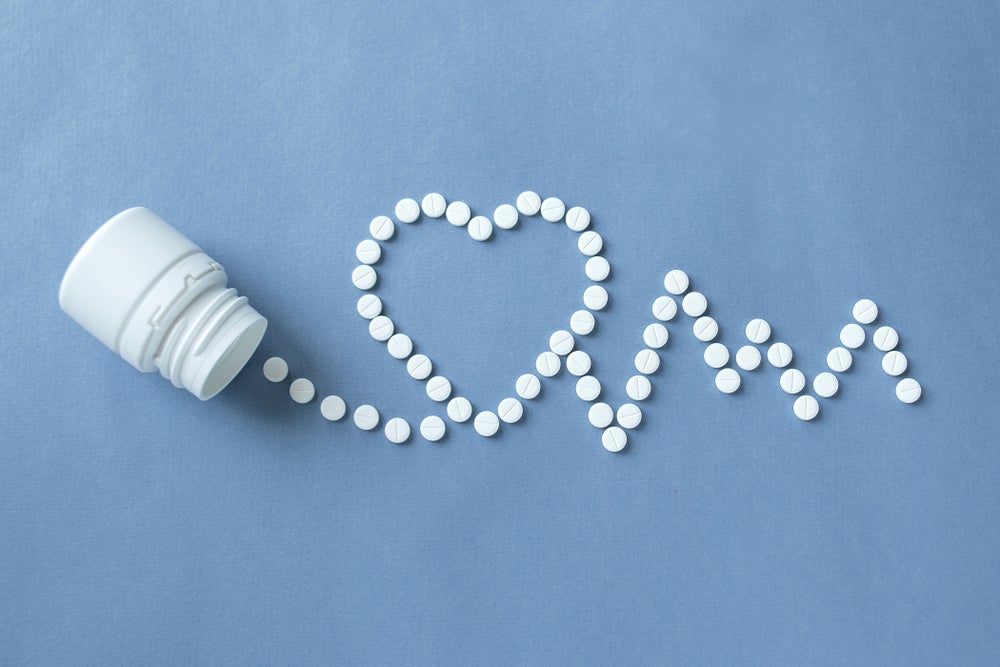 Heart failure is a cardiovascular disease (CVD) characterised by the heart's inability to pump blood around the body properly. Affecting around 64 million people worldwide, this CVD places a huge burden not only on the lives of patients and their caregivers, but also on the healthcare system.
Studies suggest that 50% of people with heart failure will die within five years of their diagnosis. It has a similar mortality rate to the most common cancers – breast cancer in women and prostate cancer in men.
Heart failure is also the leading cause of hospitalisation and death in the over 65s and research suggests that hospitalisation actually increases patients' mortality rate. The hospitalisation aspect of heart failure makes this a significant economic burden on the healthcare system – between 1% and 2% of global healthcare expenditure, or approximately €108bn a year, is spent on treating heart failure.
This situation is particularly concerning given that there are effective therapies for heart failure. Although the only cure is a heart transplant, these therapies help to manage the condition, therefore extending and improving patient's lives.
Central to the issues facing effective management and treatment of heart failure is a lack of awareness about this deadly disease. To this end, Anglo-Swedish pharma giant AstraZeneca (AZ), which has a strong portfolio in heart failure, is teaming up with the World Heart Federation (WHF) to launch an online awareness campaign called Spotlight on Heart Failure. It focuses on educating patients and physicians, as well as the general public, about the burden and severity of this often overlooked CVD.
Although the WHF has global reach through its membership organisations, its CEO Jean-Luc Eiselé notes "we would not be able to achieve this alone". "We need to partner with industry and governments to raise awareness of this issue," he adds. AZ's vice-president of the CV, Renal and Metabolism therapy area Helen Yeh agrees: "It is only if we all join hands here and do this together that we actually stand a chance of making a difference."
Findings of the AZ, WHF's Heart Failure Gap Review
The Spotlight on Heart Failure campaign was motivated by the findings of a global survey carried out by AZ and the WHF that unveiled that the public and policy-makers had huge gaps in their knowledge about heart failure.
The so-called Heart Failure Gap Review found that 55% of more than 18,000 members of the public could not identify the definition of heart failure from a list. Also, less than half of the general public could connect the symptoms of heart failure with the disease – only 23% identified shortness of breath as a symptom, while 40% correctly identified feeling unusually tired and weak and 25% mentioned swelling of the feet, ankles and elsewhere.
In addition, only 11% of the public surveyed knew that half of heart failure patients live longer than five years post-diagnosis, and 34% of respondents stated they had no idea what the mortality rate for heart failure was.
The review also surveyed 190 policymakers from six countries. Although 60% of policymakers agreed there is a need to reduce hospital admissions in their country, only 12% recognised that heart failure was a leading cause of avoidable hospitalisations. Further to this, only 4% of policymakers recognised that up to 87% of government healthcare spend on heart failure is linked with hospitalisation.
Overcoming diagnostic challenges
Diagnosis is a serious challenge for heart failure. This is primarily because, as Eiselé explains, "the symptoms are not obvious" particularly in the over 65 age group. For this population, he says, "it is quite normal to be a bit more tired, to have more difficulties with exercise and to be breathless", ultimately "the symptoms [of heart failure] very often just look like ageing". This may explain why such a large proportion of the public was unable to recognise them in the Heart Failure Gap Review.
The aim of AZ and WHF's campaign, therefore, is to educate both the general public and healthcare professionals about the signs of heart failure and thereby improve diagnosis.
Better diagnosis can help keep heart failure patients out of hospital, and away from a cycle of repeated hospitalisation. "We see huge potential for improving the pathway for patients if they are diagnosed earlier," Eiselé notes.
"We don't want patients being diagnosed in hospital, we need to look at the patient journey and try to encourage an earlier diagnosis" in primary care settings, adds Yeh.
In addition, avoiding hospitalisation will save significant money for the healthcare system. Yeh explains the initiative aims to target policymakers and make them realise the link between expensive hospitalisation and heart failure, and therefore encourage policy changes around diagnosis pathways. "Once they understand the issues that they're facing, then they can build from there," she adds.
Taking advantage of effective treatments
"One of the things that has changed over recent years is the advent of some new treatments for heart failure; that's very exciting," notes Yeh. This is particularly the case in one sub-type, heart failure with reduced ejection fraction, where a few studies have shown new agents "can reduce mortality, can keep patients out of the hospital and can improve quality of life".
However, the heart failure diagnostic challenge means the effect of new treatments is limited. "The difficulty is we can't get those drugs to patients if patients and physicians are not aware of heart failure in the first place," notes Yeh.
In addition, because of a lack of awareness about the severity of the disease, it is common for patients not to adhere to their treatment regimen, as noted by Dr Carolyn Lam, a cardiologist and co-founder of eko.ai, in a media briefing. Eiselé adds there is a need to "re-motivate people to keep going with their treatment" and emphasises that "this Is not the type of treatment where you see huge improvements, but it can improve your quality of life."
This is why a central aspect of the Spotlight on Heart Failure campaign is educating the public, patients and healthcare professionals about both "the burden of heart failure and the opportunities that exist once people are diagnosed to get them new treatments", explains Yeh.
A heart-warming future for heart failure?
Both Yeh and Eiselé are optimistic about what the future looks like for heart failure patients. Eiselé notes that part of this is because there are treatments, meaning that once awareness has been raised and diagnosis improved, physicians then do have something to offer to patients.
They also both partly attribute this to the advent of new technologies that can improve both diagnosis and disease management.
Focusing on diagnosis, Yeh picks out the example of Lam's eko.ai, with which AZ recently signed a partnership. It allows for a patient-led exam from home that is as good as if they were in the doctor's office using a digital stethoscope. The aim is that these AI-powered stethoscopes might help to screen for early signs of heart failure and other CVDs from the comfort of home.
Yeh also notes that there may be a silver-lining from the Covid-19 pandemic in this respect: the wider use of telehealth. The pandemic has shown that it is not necessarily crucial that people with chronic conditions need to go to the doctor's office, which can be a burden. Eiselé agrees that "telemedicine tools are going to drastically change the diagnostic patient map".
"I am very optimistic that by raising awareness and making the policymakers aware of the condition, as well as using the adequate treatments we have and the new treatments and technologies coming in, that the vision for heart failure in the next five years will change drastically," Eiselé concludes.