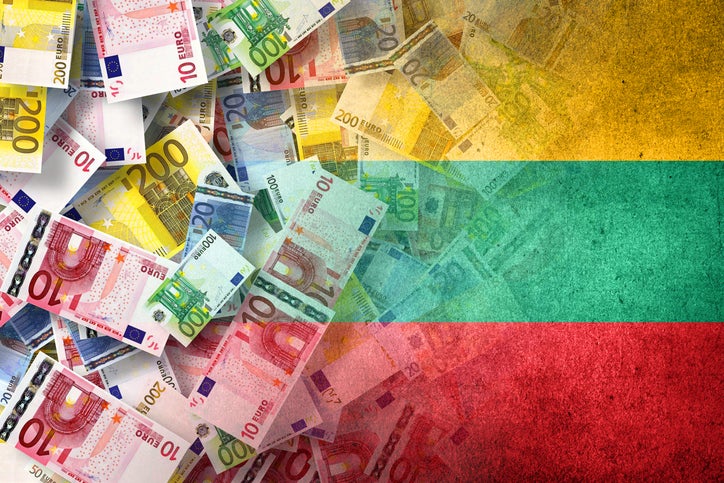 Lithuania conjures up images of historic towns, vibrant forests and one of the top-ranked basketball teams in the world.
But now the country is ushering in a modern wave of biotech and medtech innovation, ranging from medical psychedelic research to cutting-edge gene therapy.
Innovation Agency, a consultancy firm established by the Lithuanian government, says that the country has the second-fastest growing start-up ecosystem in Central and Eastern European counties, worth around €9.5bn ($10.3bn).
The Lithuanian government has noticed the industry's potential and is eyeing foreign investment by offering financial incentives. Corporate tax relief for capital investment, for example, is one enticement the government is using to help guide life science growth.
Invest Lithuania – an investment promotion agency also established by the government – says it has secured 57 investment projects over the past year, worth a total of €134.5m ($147m). This foreign direct investment (FDI) will lead to the creation of around 5000 jobs within the next three years, it says. And for companies that have already taken the plunge, 27 of them are planning local expansions – reflecting the positive sentiment of the financial landscape.
Amidst a Lithuanian government goal of having 5% of the country's entire GDP driven by life sciences by 2030, Medical Device Network set out to investigate why Lithuania might be the next stop for many biotech and medtech companies.
How well do you really know your competitors?
Access the most comprehensive Company Profiles on the market, powered by GlobalData. Save hours of research. Gain competitive edge.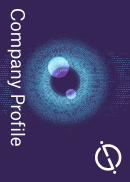 Company Profile – free sample
Thank you!
Your download email will arrive shortly
Not ready to buy yet? Download a free sample
We are confident about the unique quality of our Company Profiles. However, we want you to make the most beneficial decision for your business, so we offer a free sample that you can download by submitting the below form
By GlobalData
A qualified talent pool
Away from Europe, the UK – despite being a leader in the science, technology, engineering and maths (Stem) sector – has had a bumpy ride filling out positions in the STEM field and, in 2023, the government devised initiatives to enter more women into the sector. It is not a stretch to believe the country is aiming for the heights of Scandinavian parameters – Sweden is the gold standard for STEM talent pool, with 10.3% of the population employed as engineers and scientists. Lithuania isn't too far behind, sitting at 6.4% – the EU average is 5.4%. Where Lithuania shines, however, is its higher education links with the sector.
A common theme that resonates with Lithuanian life science companies is the tight-knit links formed between their research and development (R&D) departments and academic institutions.
Karolina Karl, head of life sciences at Invest Lithuania, told Medical Device Network that a high proportion of students, both men and women, choose STEM studies at higher education in Lithuania. According to the Ministry of Education and Science – via Innovation Agency – 36% of students studied STEM subjects in 2020, and a further 16% studied biomedical science subjects.
It's no surprise, therefore, to see Lithuania having one of the higher percentages of people employed in science and technology who possess a tertiary education.
And whilst the UK seeks to kickstart more female university graduates to enter scientific disciplines, Lithuania is ahead of the curve. It has one of the highest percentages of women with a tertiary education employed in science and technology in Europe, only a step behind the Nordic trendsetters but far ahead of the EU average of 16.6%.
Focusing on Lithuania's second largest city, Kaunas, as an example, Karl says a big reason for it becoming a medtech hub in the country is the nexus provided by the city's main university.
"Kaunas is a medtech hub of Lithuania due to the availability of engineers at Kaunas University of Technology. It's a strong producer of engineer graduates who can focus on medical device development," says Karl.
Indeed, Medical Device Network met with Vilimed, a company based at the Kaunas University of Technology. When speaking with CEO Mantas Venslauskas, he told Medical Device Network the strong link between academic institutions and start-ups helps infuse innovation in the country.
Invest Lithuania points to Thermo Fisher's expansion into Lithuania as a catalyst for the life sciences landscape transformation. The US life sciences giant, which has a 2023 market cap of over $200bn, expanded into Lithuania in 2010 when it acquired biotech company Fermentas for $260m. Thermo Fisher currently has a hub, which was further expanded in 2020, employing 1,900 individuals for biotech R&D and manufacturing, situated in Vilnius, the capital.
"Lithuania has an amazing talent pool that's made accessible through an extensive university network and close partnerships with the government," said Peter Silvester, senior vice president and president, life sciences solutions and Thermo Fisher Scientific (via Invest Lithuania).
Karl adds: "We've asked existing manufacturers and potential investors, what is the most important criteria for R&D – top-notch talent is number one."
From talent to costs
Whilst a diverse talent pool can initially attract FDI, more tangible measures like the cost of labour are what allow businesses to take the plunge and set up shop across borders.
Invest Lithuania used data projections from fDi benchmark (fDi Benchmark Services is part of the fDi Intelligence portfolio of investment products and services from the Financial Times Group) to predict a hypothetical model of labour costs in the scenario a company expands into and opens a manufacturing facility in Lithuania. For a company that wanted to move into Lithuania, it would be cheaper than doing the same in the UK or Germany.
"We took financial data and input it into this hypothetical scenario, showing how much it costs to maintain a team for an entire year. Coupled with our findings, and talking with investors, a main reason for maintaining growth in Lithuania are these lower labour costs," Karl explains.
Latvia and Estonia accompany Lithuania in placing well on labour market rankings. In 2018, for example, Estonia's employment rate was, along with Sweden, higher than any other EU country. Germany and even the UK – despite setbacks from Brexit – still boast higher employment rates, but the stability of the labour market in the Baltics should not be overlooked. It contrasts sharply, for example, with Spain's increasing unemployment rate.
"Before, we were traditionally seen as just a cost-saving country for expansion. But now, with the quality of individuals they receive, it really is a combination of cost and talent. And with that, we are being compared with countries known for being popular investment scenes," Karl adds.
Clinical trial landscape
Clinical trials in Europe are in a state of regulatory flux. After EudraCT stopped accepting new clinical trial applications, sponsors now have to comply with the new EU Clinical Trials Regulation that came into effect in January 2022. Lithuania, being an EU member, will come under the new blanket measures and, as a result, its start-up times are in line with the EU – as per regulatory standards.
But as Petras Sveikata, chief commercial officer at Biomapas – a clinical trials advisor in Lithuania – explained to Medical Device Network, Lithuania is in a special position where sponsors can start contracting sites and logistics before approval.
He adds: "This is not unique to Lithuania, but certainly not all countries, particularly in the EU, have this luxury."
Quick trial start-up times do indeed translate to cheaper costs. Based on labour costs for contract research organisation (CRO) facilities from the fDi benchmark database provided by Invest Lithuania, the country is 62% cheaper than the EU average of €1m per year.
A quick search on ClinicalTrials.gov reveals that there is a wide range of clinical studies that have involved, or are currently involving, Lithuania in clinical trials.
According to GlobalData's clinical trial database, around 40-60 trials are conducted each year in Lithuania. There were 108 trials conducted in 2015 in what was a prosperous year for clinical research in the country.
Sveikata also touches upon academic motivation from within the country, a common theme that appeared when Medical Device Network spoke to Lithuanian key opinion leaders. Indeed, it seems to form the backbone of Lithuania's life science ecosystem.
The unsaturation of the clinical trial space, and wider life science landscape in general, means there is room for investment. And it is made clear that such investment will be heavily helped along by government incentives.
"We don't have an overwhelming number of clinical trials running in the country, so people are really hungry for that. There is significant experience and motivation here in Lithuania, which means you can carry out trials with keen private and public sites. Lithuania can provide strong support to track patients and provide patient populations," Sveikata says.
"What I think we need to do as a sector is get some more early development programmes done in Lithuania. That's one of the main drivers of the clinical trials, and life sciences space in general."
A promising future ahead
Where there is demand there is supply, and Lithuania's diverse talent pool will make sure the region remains fertile ground for incoming investment. Extensive networks budding from Lithuania's education institutions will provide the academic framework on which research can be advanced – just this month, a competition was launched to design a new 7,500 metre squared scientific secondary school in Vilnius. Coupled with favourable costs that make manufacturing expansion in the country an attractive proposition, the country seems well placed to meet the government's GDP life sciences contribution (which currently stands at 2.7%) target of 5% by 2030.