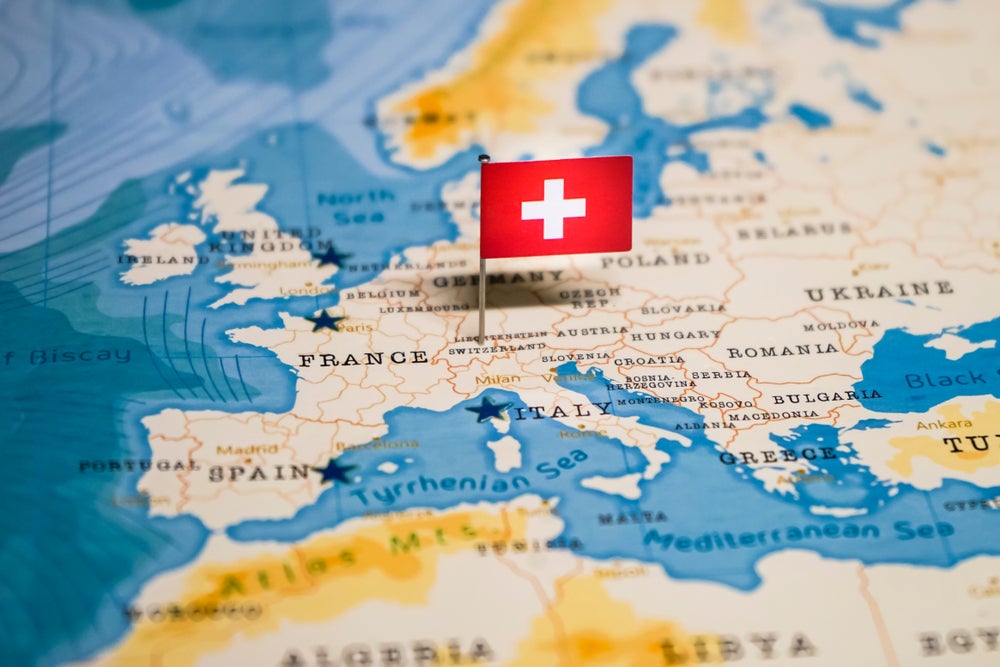 Life sciences incubator and accelerator BaseLaunch was founded three years ago to support "promising new biotech ventures move from really early academia to being able to do a Series A round," director of strategy Neil Goldsmith explains.
Backed by the three cantons of the Basel area and five large pharmaceutical companies – Basel-based Roche, Roivant and Novartis, as well as Johnson & Johnson and Pfizer – BaseLaunch has supported nine international ventures into Series A or equivalent rounds where they have collectively raised more than $100m. "So far we haven't failed to get companies to a point where they can do a Series A round," notes Goldsmith.
Building on this success, BaseLaunch's remit has been extended from a three-year scheme to an evergreen programme to be called BaseLaunch 2.0.
What differentiates BaseLaunch?
Incubators and accelerators are central to the global healthcare start-up ecosystem. They all act slightly differently to allow entrepreneurs with innovative ideas to grow and develop their research into feasible companies. Incubators have never been more important in the context of the Covid-19 pandemic, during which smaller firms seem to be suffering the most from investors acting more cautiously.
Goldsmith notes that BaseLaunch differs from other incubators and accelerators in a few ways. First, there is no formal, cookie-cutter programme of support. "We work with cutting-edge early-stage biotechs to do whatever is needed to get the Series A done," he says. "It is super pragmatic."
Second, "our pharmaceutical partners have been involved in selecting who we back", thereby scientifically validating the projects. They give scientific insight into what targets, for instance, the start-ups should focus on and those that have been investigated with little success previously.
Adding to this, as Basel is at the centre of the European pharma and biotech ecosystem, Goldsmith notes that "there is a network of other experts within the ecosystem, many of which are ex-big pharma," which is a significant asset for BaseLaunch's companies.
BaseLaunch success stories
Of the nine companies BaseLaunch has supported through to Series A, Goldsmith picked out five noteworthy examples: Anaveon, Tepthera, T3 Pharma, Alentis and Polyneuron.
Anaveon is an immunology company focused on interleukin-2 (IL-2)-based antibodies in various forms of cancer and it signed a CHF35m ($36.7m) Series A with Novartis Ventures and Syncona in March.
Tepthera is also oncology-focused; the company is working on personalised therapeutic cancer vaccines. Instead of doing a Series A, Tepthera underwent a trade sale – its buyer has not been publicly disclosed.
Focused on using bacteria to improve drug delivery for solid tumours, T3 Pharma completed a $12m Series A round led by Boehringer Ingelheim Venture Fund and Reference Capital.
Moving beyond oncology, Alentis is developing a drug discovery platform for liver fibrosis and Polyneuron is creating a novel drug class for autoimmune disorders.
Alentis signed a $12.5m Series A in April last year, while Polyneuron's March 2019 Series A totalled CHF22.5m ($23.6m).
Goldsmith notes: "We've shown that we can find innovative science and help the founders craft that into sensible companies. We get pretty good feedback from venture funds; we have managed to attract not only European venture funds, but also those from the US."
Introducing BaseLaunch 2.0
Now BaseLaunch is entering into its second phase, in which it will double its funding of each venture from $250,000 to $500,000 and applications will run all year around rather than once a year. In addition, unlike the first phase, which was limited to three year, there will be no limit on how long BaseLaunch 2.0 will be operational.
"We have a new roster of partners for the second phase, which is slightly larger than the first phase," Goldsmith notes.
To date only two partners have been launched: Roche and BB Pureos Bioventures.
Headquartered locally in Basel, Roche was one of the founding partners of the original iteration of BaseLaunch; the pharma giant's continued support is a huge vote of confidence in the incubator's mission and work.
"We are very pleased to continue our commitment to BaseLaunch," said Roche Pharma Partnering global head James Sabry. "Basel has always been home to great ideas and innovation and today it is a leading life sciences hub within Switzerland and globally. This investment builds on our commitment to driving scientific advances that will help patients live better lives."
Goldsmith adds that Roche is "keen to support the ecosystem of Basel, because they  understand that no company can stand alone nowadays – having an ecosystem around you is a good thing."
Zurich-based BB Pureos Bioventures is a new actor on the investment scene. Anja Harmeier, a partner at the firm, commented: "We are delighted to join BaseLaunch as a partner in the next phase of its company-building activities.
"The Pureos team worked closely with BaseLaunch during the Series A funding of Alentis Therapeutics and has been very impressed by the team and the quality of the selected programs.
"As the sole Swiss venture capital fund to join, we look forward to developing our partnership further to support and invest in the next generation of innovative drug development companies in Switzerland and beyond."