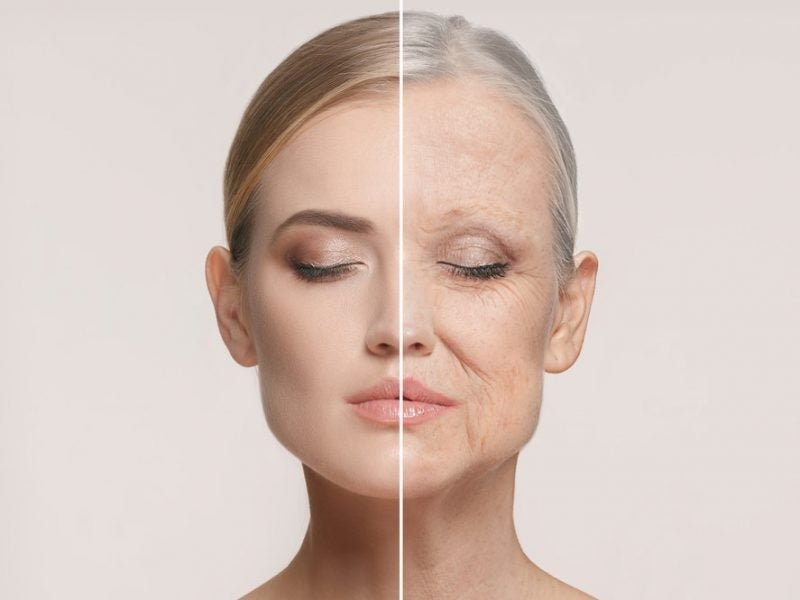 Google's early foray into the pharma industry through the launch of Calico in 2013 was not aimed at oncology or other well-established lucrative fields; instead it was a move into the anti-aging space.
Interest in finding effective ways to prevent aging is not new – the mythical 'fountain of youth' has been a fixation of the human race for centuries, if not millennia – but the development of anti-aging drugs to avoid the need for invasive cosmetic surgery and reliance on largely ineffective cosmetic products has only really taken off in the past decade. This has been spurred on by significant venture capital and investor interest.
Anti-aging drugs build upon efforts to treat conditions that usually affect people in later life. However, it goes beyond treating Alzheimer's disease, arthritis, blindness and hypertension, to focus on understanding what causes aging and pre-emptively preventing the development of these diseases and other negative aspects of aging. For this reason, they are often described as life-extension drugs.
Repurposing drugs for life-extension purposes
Although some companies, such as Google's Calico and cellular-focused Unity Biotechnology, are working on developing new, ground-breaking drugs that target aging, the quicker approach within the anti-aging therapies field is to repurpose drugs already approved for other conditions.
One promising candidate is metformin, a type-2 diabetes drug used since the 1950s, although not approved by the US Food and Drug Administration (FDA) until 1995; it is now listed on the World Health Organization's list of essential medicines.
Metformin has already shown promise in anti-aging because it has delayed aging in animal models, and there are few side effects associated with it.
The American Federation for Aging Research (AFAR) is supporting the study of this drug in the (Targeting Aging with Metformin (TAME) trial; the original project was suggested and initiated by a team of scientists funded by the National institutes of Health.
The aim of TAME is to establish a proof-of-concept that it can delay the onset of age-related diseases, such as cancer, cardiovascular disease and Alzheimer's.
AFAR is hopeful TAME will trigger consideration by the FDA about classifying aging as a disease indication in its own right; this would help to better support future development of anti-aging drugs. At the moment, there is a reluctance from regulators to consider aging in general; they prefer to focus disease by disease.
The TAME trial will recruit 3,000 patients over six years; the sites for the trial have been chosen, however, fundraising is still underway, meaning the start date remains unknown. The study is predicted to cost a staggering $55m; however, recent estimates cited by AFAR suggest slowing age-related disease could save more than $7tn in healthcare spending in the US alone.
Using immunosuppressants to tackle aging
Metformin is not the only already-approved drug to be studied in an anti-aging setting. Various researchers are similarly trialling immunosuppressant rapamycin; like metformin, pre-clinical studies have suggested it can extend the life span of yeast, worms and mice.
Produced from soil bacterium Streptomyces hygroscopicus originally found on Easter Island, Chile, rapamycin's main use is in transplant rejection. However, Novartis spin-out resTORbio is investigating the efficacy of a drug that mimics rapamycin's inhibition of target of rapamycin complex 1 (TORC1) in aging-related conditions.
resTORbio chief medical officer and co-founder Joan Mannick explained in an interview with MIT Review that the company is focusing on the decline of the body's immune system during aging as it is an endpoint which can be practically assessed in a clinical trial setting.
Data from resTORbio's two Phase III trials into RTB101, a drug that mimics rapamycin by also inhibiting TORC1, are expected in 2020. The company has claimed its programme is the most developed in the aging field.
Importantly, the dosage of RTB101 is much lower than that administered following an organ transplant; a similar approach using rapamycin itself has shown this approach reduces side effects.
Although it seems that rapamycin's main target, mTOR on the TORC1, may have some efficacy in slowing the aging process, researchers from the University of Michigan in the US have identified a second target for rapamycin – mucolipin 1 (TRPML1) – which may provide the drug with further neuroprotective and anti-aging effects.