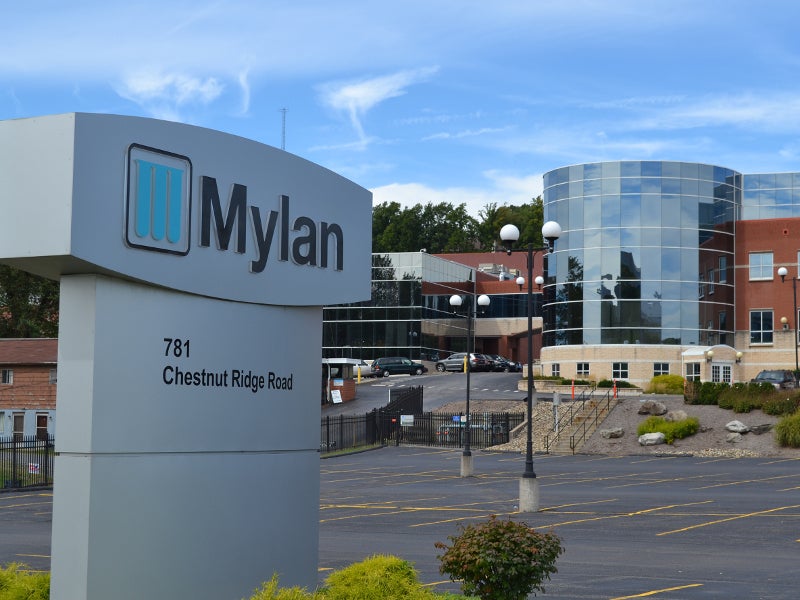 Top ten generic pharmaceutical companies in 2018: Ranking the top ten biggest companies
10. Sanofi
9. Dr. Reddy's
6. Cipla
5. Lupin
4. Sun Pharmaceutical Industries
3. Teva Pharmaceutical
2. Sandoz
1. Mylan
10. Sanofi – $1.69bn
Sanofi's generics business posted net sales of $1.69bn in 2018, which was a decline of 9.8% compared to the preceding year. The reduction was primarily due to the divestment of the company's European generic business, Zentiva, in the second half of the year. The divestment was aimed at reorienting and streamlining the company's operations.
The company's net sales from generics increased by 3.8% in the emerging markets. The company also witnessed lower sales in the US and European regions, which was offset by higher sales in the rest-of-the-world (ROW) region, especially in Japan.
Sanofi launched a generic powder form of Renvela® in the US market during the year. Renvela® is indicated to control serum phosphorus in patients with chronic kidney disease undergoing dialysis.
Based in France, Sanofi is a pharmaceutical company with business organised under five global units, including general medicines and emerging markets, speciality care, vaccines, consumer healthcare, and diabetes and cardiovascular.
9. Dr. Reddy's – $1.74bn
The global generics segment of Dr. Reddy's accounted for approximately 80% of the company's revenue in 2018, with North America being the biggest contributor.
As of March 2018, the company filed 20 abbreviated new drug applications (ANDAs) and had 110 generic filings pending for approval with the US FDA. It also launched five first-generic-to-launch (FGTL) products in Brazil.
Based in India, Dr. Reddy's is a pharmaceutical company whose generic formulations business offers more than 200 high-quality generic drugs worldwide with over 20 assets falling under the complex generics category, including decitabine, fondaparinux, and azacitidine injections.
The company's generic formulations segment includes tablets, capsules, injectables, and topical creams. Omez (Omeprazole), Nise (Nimesulide), Stamlo (Amlodipine Besylate), and Razo (Rabeprazole) are some of its products available in the emerging markets.
8. Sawai Pharmaceutical – $1.77bn
Japan-based Sawai Pharmaceutical achieved combined net sales of $1.77bn in 2018.
A total of 11 generic compounds of the company, including blonanserin, gefitinib, silodosin, minodronic acid hydrate, lamotrigine, nalfurafine hydrochloride, lanthanum carbonate, and oseltamivir phosphate received Japan's Ministry of Health, Labour and Welfare (MHLW) approval in 2018.
Sawai's product line comprises approximately 760 prescription drugs. The company covers a wide range of therapeutic areas such as cardiovascular, gastrointestinal, antibiotics, central nervous system, chemotherapeutics, antiallergics, and other metabolics.
The company's principal products include atorvastatin and raloxifene hydrochloride tablets.
7. Hikma Pharmaceuticals – $1.8bn
Hikma Pharmaceuticals earned $1.8bn in revenues from its three generics business segments namely injectables, generics, and branded generics in 2018. The injectables segment recorded revenues of $832m, while the generics segment recorded $692m and branded generics excluding in-licensed products recorded $347m.
The revenues of the generics segment grew by 13% in 2018 compared to 2017, while those of the injectables segment grew by 6%. Hikma launched more than 70 generic products in 2018, such as Dalfampridine (generic Ampyra®), Clobazam (generic Onfi®),  Triazolam (generic Halcion®), and Imatinib mesylate (generic Gleevec®).
Hikma is focussing on the generic respiratory market and is working on the development and manufacturing of the generic versions of GlaxoSmithKline's Ellipta® respiratory product range through a long-term agreement with Vectura.
Based in the UK, Hikma is a pharmaceutical company that develops, manufactures, and markets a wide range of branded and non-branded generic pharmaceutical products in the US, Middle East and North Africa (MENA), and Europe.
6. Cipla – $2.2bn
Cipla's revenues increased marginally compared to the previous year with the generics business in India contributing approximately 21% to the domestic business revenues as of March 2018.
The company was ranked as one of the top ten most dispensed generic companies in the US, with 13 out of 52 products ranked as number one, according to IQVIA IMS RQTR as of March 2018.  IQVIA is a US-based consulting firm, which provides insights to healthcare companies to improve their innovation and opportunities in the healthcare field.
Cipla is working to develop complex generic formulations based on nanotechnology for the US market. It has also so far assisted in the development of more than 170 ANDAs.
Based in India, Cipla is a pharmaceutical company with a broad footprint covering the US, Europe, Australia, New Zealand, South-East Asia, Middle East, Africa and Russia. It manufactures more than 200 generic drugs and complex APIs in a wide range of therapeutic areas, including cardiovascular, diabetes, HIV, oncology, hepatitis, infectious diseases, neurosciences, ophthalmology, urology, respiratory and women's health.
5. Lupin – $2.27bn
Lupin's generics business accounted for 90% of the company's total revenues in the US in 2018. The IQVIA Generics Module ranked 51 out of the 157 generic products the company markets as number one by market share in the US, as of March 2018.
Lupin filed 20 generic products in different geographic regions worldwide, which includes the EMEA (Europe, Middle East and Africa), APAC (Japan & Australia), Canada, and Latin America (Brazil & Mexico), as well as received 22 approvals in 2018.
The company also received 24 ANDA approvals out of 36 ANDA filings made in the US in 2018.
Based in India, Lupin is a pharmaceutical company with diverse segments, including generic products, complex generics, biotechnology products, APIs, and speciality. The company's generic segment is operated by Kyowa Pharmaceutical in Japan, Generic Health in Australia, MultiCare Pharmaceuticals in the Philippines, Pharma Dynamics in South Africa, and Medquímic in Brazil.
4. Sun Pharmaceutical Industries – $4.11bn
Sun Pharmaceutical Industries (Sun Pharma) recorded net sales of approximately $4.11bn in 2018. Branded generics business in India contributed 31% to the company's total revenues in 2018 and Sun Pharma has the largest market share of 8.2% in branded generics sales in the country during the same year, according to AIOCD AWACS MAT, an India-based pharmaceutical market research company.
Sun Pharma has a pipeline of 123 ANDAs and six new drug applications (NDAs) under review, which includes complex generics combination, first-to-file opportunities, and pure generics.
The company's major launch in 2018 was that of generic Coreg CR® in the US. The drug is an alpha-/beta-adrenergic blocker indicated for the treatment of various cardiovascular dysfunctions and hypertension. Various popular branded alpha blockers such as Cardura and Minipress, in addition to beta blockers such as Toprol, are lately facing generic competition.
Based in India, Sun Pharma operates in diverse segments, including branded generics, complex and pure generics, speciality products, OTC products, antiretrovirals, and active pharmaceutical ingredients (APIs). With a portfolio of more than 2,000 products and 300 APIs, the company markets its products in over 100 countries.
3. Teva Pharmaceutical – $9.67bn
Teva Pharmaceuticals' 2018 revenues in North America declined by 22%, compared to 2017, due to price erosion and volume reductions. The company launched generic versions of drugs such as Estrace®, Syprine®, Solodyn®, Aloxi®, Lialda®, Uceris®, and Elidel® in the the region in 2018.
The company's European revenues increased by 4% to $3.6bn, compared to 2017. The revenue growth was a result of an increase in OTC drug sales and the launch of new products, which offset the impact of price reductions of generics in the first half of 2018. The revenue was, however, affected marginally in the second half of 2018 due to the dissolution of Teva's joint venture with PGT Healthcare.
In the international generics segment, Teva reported a 15% decline in net sales in 2018 compared to 2017 due to a negative impact on sales in Japan and Russia due to regulatory pricing reductions. The company launched seven generic drugs in 2018, of which five were launched in the first quarter alone.
Teva Pharmaceutical is an Israel-based pharmaceutical company that offers diverse products in a wide range of segments such as speciality, generic, OTC, and APIs.
2. Sandoz – $9.85bn
Sandoz, the generics division of Novartis, accounts for approximately 19% of the group's net sales. Retail generics account for approximately 80% of Sandoz's business. The company's net sales reduced by 2% in 2018 due to price erosion, mainly in the US.
Key retail generic product launched by the company in the US include Glatopa (generic Copaxone®), palonosetron hydrochloride injection (generic Aloxi®), and generic bupropion XL. Generic versions of rosuvastatin, ezetimibe, and simvastatin film-coated tablets, as well as buprenorphine and naloxone sublingual tablets, were launched in Europe in 2018.
The company divested its US oral solids and dermatology business to Aurobindo Pharma to realign its marketing strategy, in September 2018. The divestment increased the company's share of higher-margin differentiated products and created a lean cost structure.
Based in Germany, Sandoz develops, manufactures, and commercialises finished dosage forms and intermediary products. The retail generics franchise accounted for 80% of the company's total business, followed by biopharmaceuticals (15%) and anti-infectives (5%).
1. Mylan – $11.26bn
Mylan recorded a 4% drop in total net sales in 2018 compared to 2017. The decline in revenue was attributed to the lower uptake of generic Copaxone, which is indicated for multiple sclerosis, and delay in the approval of Advair, a generic drug for asthma.
The company earned net revenues of $4.09bn in North America and $4.15bn in Europe. France was the biggest European market for the company's generic prescription drugs, followed by Italy. The ROW segment witnessed $3.01bn in revenues in 2018. Japan emerged as the fastest growing generics market in the segment, while Australia was the biggest market in terms of volume.
The company launched more than ten complex generics and biosimilar products in 2018 such as Bivalirudin (generic Angiomax®), Tadalafil (generic Adcirca®), Dalfampridine (generic Ampyra®), and Mesalamine Rectal Suppository (generic of Allergan's Canasa® Rectal Suppository).
Mylan is a US-based pharmaceutical company with a global portfolio of more than 7,500 products, including generic, branded generic, branded pharmaceutical, and OTC drugs.