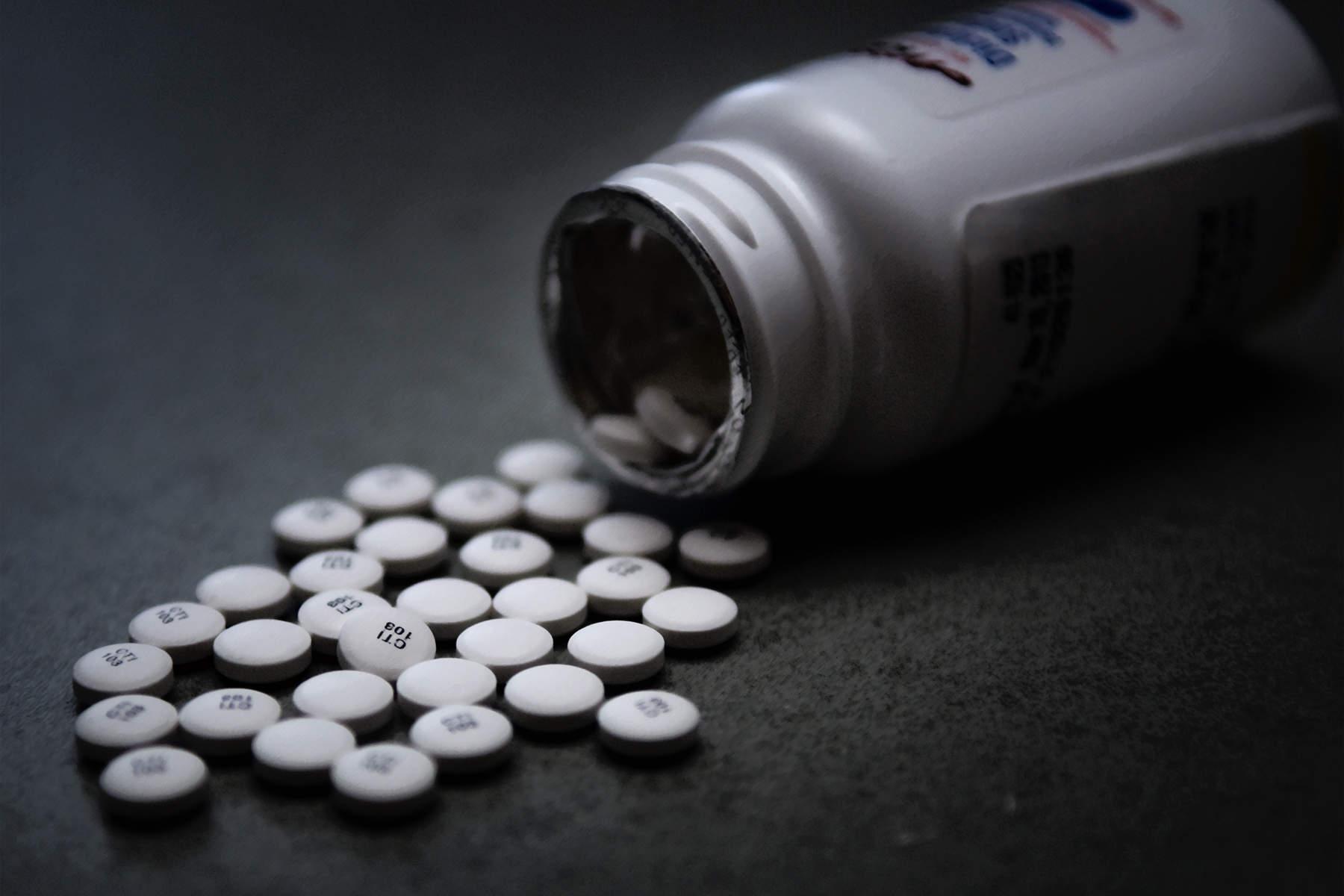 In October 2017, US President Donald Trump declared the country's ongoing opioid addiction crisis a national public health emergency, directing federal agencies to free up more grant money to tackle a growing epidemic. Although some have questioned the government's decision not to declare a full national emergency under the Robert T. Stafford Disaster Relief and Emergency Assistance Act – a move usually reserved for natural disasters that would allow funds to be released from FEMA's Disaster Relief Fund – the statement from government remains clear.
"This epidemic is a national health emergency," Trump said. "Nobody has seen anything like what is going on now."
A brief glance at the statistics makes it easy to see why an emphatic move like this was deemed necessary. More than half a million Americans have died due to drug overdoses in the 21st century, with the majority of those deaths a result of opioid abuse. Of the more than 52,000 lethal drug overdoses in 2015 (rising to around 64,000 in 2016), more than 33,000 were related to opioids, both illicit drugs like heroin and misused prescription painkillers. The rise in opioid-related deaths is driving the overall drug mortality rate in the US, where overdoses have now become the leading cause of death in Americans under the age of 50.
The role of prescription drugs in the opioid crisis
While the lion's share of Trump's ire during the announcement fell on the illegal drugs trade across the US's southern border with Mexico – a problem he argues will be greatly diminished by his controversial border wall plan – elsewhere the blame has fallen squarely on many of the pharma companies that manufacture and market prescription opioids, as well as the distributors that dispense them.
The data certainly reveals the role that prescription opioids such as morphine, oxycodone, hydrocodone and fentanyl – the latter of which is a synthetic opioid 50 times more powerful than heroin – have played in the crisis.
How well do you really know your competitors?
Access the most comprehensive Company Profiles on the market, powered by GlobalData. Save hours of research. Gain competitive edge.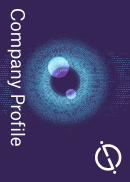 Company Profile – free sample
Thank you!
Your download email will arrive shortly
Not ready to buy yet? Download a free sample
We are confident about the unique quality of our Company Profiles. However, we want you to make the most beneficial decision for your business, so we offer a free sample that you can download by submitting the below form
By GlobalData
Painkiller sales quadrupled between 1999 and 2010; in a similar time period, overdose deaths also increased nearly four-fold, providing more evidence of an explicit link between prescription rates and overdoses. According to the Centers for Disease Control and Prevention (CDC), there were enough prescription opioids dispensed in the US in 2012 (259 million prescriptions) to provide every American adult with their own bottle of pain pills.
Investigations and legal action
Growing outrage over the misery caused by prescription drug abuse has prompted government probes and legal action that, taken together, is exerting significant pressure on the pharmaceutical industry and supply chain. In March 2017, the US Senate Homeland Security and Governmental Affairs Committee launched an investigation looking into whether the manufacturers of the five top-selling opioids on the market – Purdue Pharma, Insys, Johnson & Johnson subsidiary Janssen, Mylan and Depomed – have "contributed to opioid over-utilization and over-prescription".
"This epidemic is the direct result of a calculated sales and marketing strategy major opioid manufacturers have allegedly pursued over the past 20 years to expand their market share and increase dependency on powerful – and often deadly – painkillers," said Senator Claire McCaskill, who is leading the committee probe.
Added to the federal investigation is a spate of lawsuits initiated by dozens of US states, cities and counties, blaming big pharma for the immense human and financial costs that have come with the crisis. The state of Ohio filed a lawsuit against the industry in May 2017, accusing companies of misleading marketing campaigns that downplayed the addiction risks of opioids. Similar lawsuits have been launched in New York, California, West Virginia, Washington state and elsewhere.
From acute to chronic
Many of the cases against pharma firms hinge on whether companies used misleading tactics – or even outright bribery – to expand opioid prescriptions. In Ohio, for example, the state's complaint alleges that the industry has spent millions persuading doctors to prescribe opioids for ongoing chronic pain, as well as short-term acute pain.
"By the late 1990s, and continuing today, each Defendant began a marketing scheme designed to persuade doctors and patients that opioids can and should be used for chronic pain, a far broader group of patients much more likely to become addicted and suffer other adverse effects from the long-term use of opioids," the Ohio complaint reads. "Each Defendant spent, and continues to spend, millions of dollars on promotional activities and materials that falsely deny or trivialize the risks of opioids while overstating the benefits of using them for chronic pain."
These practices, the suit alleges, led to a situation where by 2012, prescribed opioid doses in Ohio reached 793 million, "enough to supply every man, woman and child in the state with 68 pills each".
Dosing recommendations have also been contentious. A 2016 investigation by the LA Times concluded that for years, OxyContin developer Purdue was aware that the drug did not provide 12 hours of pain relief for many patients, despite marketing claims to the contrary. As a result, the investigation alleged that suffering users have struggled with stronger withdrawals and cravings.
Other allegations include ignoring or facilitating the movement of prescription pain medications into the black market, as was alleged by the city of Everett, Washington in a lawsuit announced in January 2017.
Pharmacies and distributors, meanwhile, have been accused of irresponsibly flooding markets with opioids. This was the argument made by the Cherokee Nation against pharmacies Wal-Mart, CVS Health and Walgreens, as well as distributors McKesson, Cardinal Health and AmerisourceBergen.
Can the lawsuits succeed?
Many observers of the legal complaints against opioid manufacturers and distributors have drawn a link between this situation and the multi-state legal campaign against the tobacco industry in the late 1990s, which led to more than $200bn in industry pay-outs and the crystallisation of the cultural change in attitudes to smoking. Could big pharma be next on the chopping block? The signs are mixed.
On one hand, there is plenty of precedent for successful claims against the opioid industry. West Virginia received a combined settlement of around $36m from Cardinal Health and AmerisourceBergen in January 2017 over opioid distribution, although both companies continued to deny any wrongdoing. Looking further back, Purdue pled guilty in a 2007 case brought by the Justice Department related to the false marketing of opioids, paying fines amounting to $635m.
More recently, October 2017 saw Insys founder John Kapoor arrested on charges of bribing doctors to prescribe fentanyl-based cancer pain medication Subsys, signalling a growing commitment from federal authorities to take emphatic action when serious misconduct is alleged.
"We must hold the industry and its leadership accountable, just as we would the cartels or a street-level drug dealer," said acting US Attorney William Weinreb.
On the other hand, there are many factors that will make proving liability more difficult in these cases than it was when prosecuting big tobacco. For a start, unlike smokers, most of the risks involved with opioids involve misuse by the user, meaning that personal responsibility, it could be argued, lies with those who stray outside of recommended usage, or indeed the doctors who wrote the prescriptions.
"It is difficult to persuade courts that FDA-approved prescription drugs are defective and that their warnings are inadequate," University Kentucky College of Law professor Richard Ausness told The Atlantic in June 2017.
Just say no: a problem bigger than pharma
Pharma companies and supply chain players are vigorously defending themselves, of course. Some groups have labelled themselves as scapegoats for a wider problem. In response to the Cherokee Nation suit, Cardinal Health argued that the complaint mischaracterised the facts and misunderstood the law.
"We believe these lawsuits do not advance the hard work needed to solve the opioid abuse crisis – an epidemic driven by addiction, demand and the diversion of medications for illegitimate use," Cardinal told NPR in a statement in the wake of the filing.
Some companies are also legitimately able to point to the efforts they have made to make their products harder to abuse. After its fines in 2007, Purdue stepped up its efforts to improve warnings and develop abuse-deterrent formulations of OxyContin. On the pharmacy side, CVS recently announced that it will limit opioid prescriptions to seven-day courses for patients who are new to pain therapy, as well as put restrictions on the daily dosage of painkillers.
The pharma industry and supply chain should certainly accept its share of responsibility for the American opioid crisis, and face stern consequences when misconduct can be proved. But hard questions will have to be asked elsewhere too.
The FDA must look at its approval system for opioid painkillers and ask if it has placed enough restrictions to ensure safe use. Doctors should ask themselves if they are adequately protecting their patients from risky drug regimes, and whether profit has anything to do with prescribing decisions. And of course, the government in the US – and in many other countries – should look hard at the ingrained regional poverty that can drive people to drug abuse. In the end, a crisis as serious as this one deserves nothing less than honest cooperation and self-examination across the board.