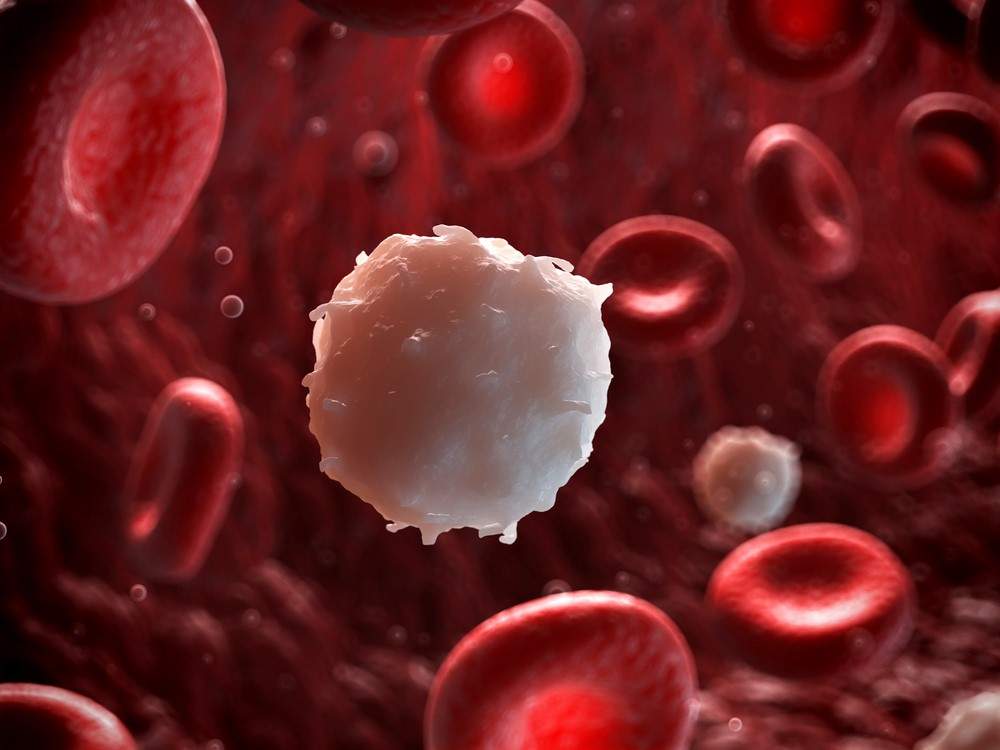 With a focus on Blood Cancer Awareness Month UK, blood cancers, which include lymphoma, leukaemia and myeloma, are the fifth most common type of cancer in the UK and the third bigger cancer killer in the UK, ahead of breast cancer and prostate cancer. There are more than 240,000 people living with the disease, and around 38,000 more are diagnosed each year, which equates to one person every 14 minutes.
The statistics are similar elsewhere in the world. Approximately every three minutes a person in the US is diagnosed with a form of blood cancer, and every nine minutes someone in the US dies of blood cancer. New cases account for 10% of all US cancer cases and blood cancer accounts for 9.5% of all deaths in the US from cancer. Globally roughly one million people are living with lymphoma with nearly 1,000 new diagnoses per day.
Blood cancer awareness month UK
According to Cancer Research UK, the survival rate for leukaemia is 46%, 33% for myeloma, 80% for Hodgkin lymphoma and 63% for the other type of lymphoma, non-Hodgkin lymphoma. Survival rates in the US recorded by the National Cancer Institute are 51% for myeloma, 88% for Hodgkin lymphoma, 73% for non-Hodgkin lymphoma and 64% for leukaemia.
In response to campaigns by groups, such as the Lymphoma Research Foundation, US Congress designated September as Blood Cancer Awareness Month in 2010. Since then, research and advocacy groups from around the world focused on blood cancer have marked the month by publicising the work they do in terms of developing treatments for the diseases.
Current therapeutic approaches for blood cancer
Standard of care for blood cancers has primarily involved biologic drugs and chemotherapy. However, research organisations and pharmaceutical companies are starting to develop novel therapeutic options, primarily indicated for those patients who have not responded well to existing treatments.
In its May 2018 report on the cost-effectiveness of cancer medicines in the US, the Pharmaceutical Research and Manufacturers of America (PhRMA) noted that 1,120 medicines and vaccines are in development in the US for all cancers – 137 for leukaemia and 135 for lymphoma.
PhRMA named oncolytic viral therapies, CRISPR gene editing, PARP inhibitors and CAR-T therapies as the four major scientific advances in the pipeline for cancer treatments.
CAR-T therapy involves harvesting a type of white blood cell called T-cells from the patient, genetically modifying them to target cancer cells and then injecting back into the patient.
This therapeutic approach has received a lot of attention recently because it is starting to be approved and implemented for blood cancers. Following approval in Europe in August, National Health Service (NHS) England has announced it will fund the routine use of Novartis' Kymriah, a CAR-T immunotherapy for patients under the age of 25 with refractory acute lymphoblastic leukaemia. This makes Kymriah the first CAR-T therapy available in the UK and Europe as a whole.
Oncolytic viral therapy
Oncolytic viral therapy involves infecting cancer cells with viruses that naturally target tumours and genetically modified to improve their mechanism of action against hard-to-reach cells. The viruses replicate inside the cells, which causes them to rupture triggering an immune anti-tumour response leading to immunogenic cell death and creates long-lasting immune memory against the cancer cell. Importantly, this action does not damage other nearby non-cancerous cells.
Another approach involves using the genetically-modified virus to trigger the production of T-cells and activating antibodies within the body to kill cancer cells. The viruses utilised in oncolytic viral therapy include measles, hepatitis B and herpes.
This form of immunotherapy has largely been implemented for breast and prostate cancer; however, researchers are starting to experiment with using oncolytic viral therapy for blood cancers.
Multiple myeloma has been especially targeted by oncolytic viral therapy because the standard of care repeatedly failed to prevent relapse in the long term.
At the Mayo Clinic in the US, a Phase I clinical trial was carried out using the Edmonston strain of measles virus expressing a human sodium iodine symporter on patients who had explored all other treatment options. The viral therapy showed efficacy and disease regression among the patients treated.
At the same clinic, US virotherapy company Vyriad is currently undertaking a Phase I trial on NCT03017820 for previously treated or recurrent multiple myeloma, as well as patients with T cell lymphoma and acute myeloid leukaemia. The primary objectives of the study are determining the best dose and side effects of using the recombinant vesicular stomatitis virus carrying the human NIS and IFN beta genes.
The study also seeks to define the time course of viral gene expression both pre and post-virotherapy, as well as assessing the presence of the virus in the tumour and normal tissues after the virus is administered.
CRISPR-Cas9 gene editing
Another emerging treatment option for blood cancer is CRISPR-Cas9 gene editing. CRISPRs are specialised sections of DNA with nucleotide repeats and spacers, the protein Cas9 is an enzyme used to cut strands of DNA.
CRISPR-Cas9 has been used as a gene editing tool to help researchers study cancerous mutations and test therapeutic targets in the lab.
Scientists are also starting to use CRISPR-Cas9 ex-vivo on patient's immune cells so they are programmed to target and destroy the patient's cancer cells. This therapeutic approach is similar to CAR-T therapy, however, the CRISPR approach refers to the act of gene editing, rather than the product. Also, although it can be performed on T cells, it can be utilised for different kinds of white blood cells.
Human trials are underway for lung cancer in China and myeloma, sarcoma and melanoma in the US. The US trial conducted by the University of Pennsylvania, with financing help from the Parker Institute for Cancer Immunotherapy, involved deleting two genes in patient's NYCE T cells to make them more effective at targeting and killing cancer cells.
One of the genes removed causes programmed cell death-1 (PD-1), which is exploited by cancer cells to hinder the body's immune response. The other gene is for a receptor that is used to sense danger; it will be replaced with an engineered receptor to focus the T cells on particular tumours.
PARP inhibitors
The third innovative therapeutic approach mentioned by PhRMA is PARP inhibitors.
Poly-ADP ribose polymerase (PARP) is a type of protein found in cells that helps them to repair themselves; PARP inhibitors stop the protein from repairing cancer cells.
Researchers have primarily studied and employed PARP inhibitors on cancers caused by a genetic fault, called BRCA, such as breast, ovarian and prostate cancer. This is because cancer cells with the BRCA gene have a faulty repair system, so inhibiting PARP means the cancer cells eventually will die.
However, it is believed that this therapeutic approach could also be successful in patients with other cancers with similar cell weaknesses.
One PARP inhibitor approved for women with ovarian, fallopian tube and peritoneal cancer, olaparib, is being investigated in a Phase I/II trial for blood cancer patients with chronic lymphocytic leukaemia, T-prolymphocytic leukaemia and mantle cell lymphoma.
Australia-based Hunter Medical Research Institute (HMRI) has identified a molecule called BAALC as a possible therapeutic target; in patients with acute lymphoblastic leukaemia and acute myeloid leukaemia, BAALC is associated with worse patient survival and increased likelihood of relapse.
HMRI has shown that leukaemia cells with high levels of BAALC are sensitive to PARP inhibitors. The organisation plans to progress from studies laboratory models on laboratory models of childhood leukaemia to clinical trials to assess the efficacy of PARP inhibitors to treat high BAALC-expressing leukaemia.