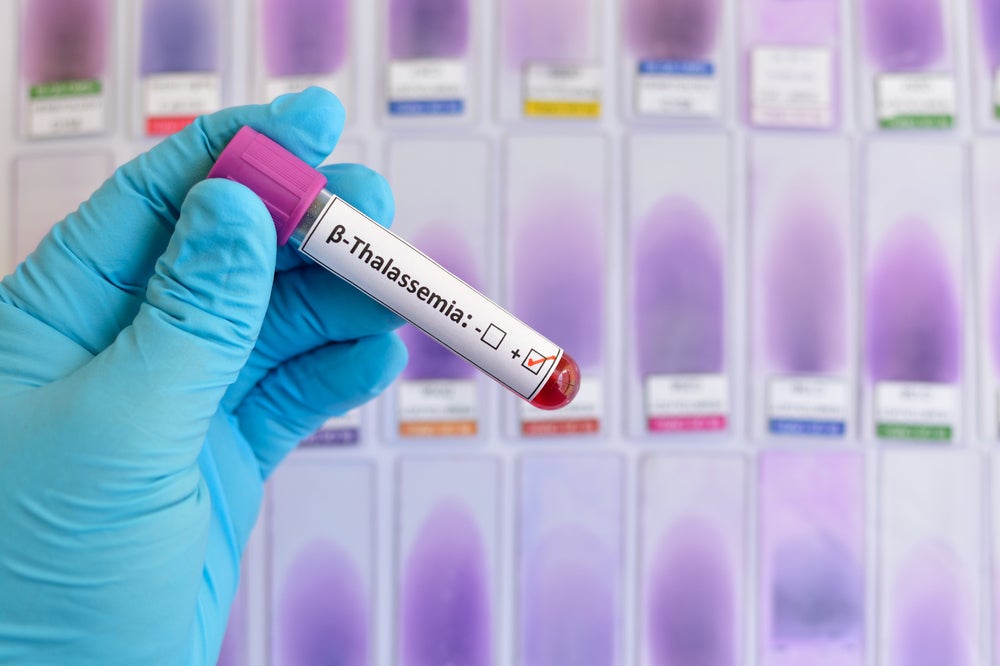 Bluebird bio's beta thalassemia gene therapy treatment Zynteglo might have some grounds to support an anticipated high price point, on top of a likely FDA approval, experts tell Pharmaceutical Technology. Potential cost savings regarding blood transfusions and improved quality of life (QOL) weigh in Zynteglo's cost favour but due to the treatment's possibly expensive price tag, payers need assurance of its long-term efficacy and durability.
Adding to this, the treatment's reimbursement under Medicaid in the US remains equally important, owing to its specific minority patient population. Considering the company's previous challenges in Europe and recent news of financial difficulties, Zynteglo's approval and use could be key to the company's operations.
On January 18, the company announced that the FDA had pushed the PDUFA review to August 19, based on the agency's further information requests. Although said to be a major amendment, the required information was not linked to any new safety events.
According to GlobalData forecasts, Zynteglo or betibeglogene autotemcel has peak sales of $236 million in 2027.
$1 million price point possible
A potential cost of one million dollars is not out of the question for the intended one-time treatment, particularly the value for younger patients who are cured, says Charles Shasky, PhD, principal of healthcare consulting firm Biotechnomics. Indeed, gene therapy treatments are expensive, not only in terms of the development, but also in terms of their manufacturing and delivery to individual patients, says Jakub Hlávka, PhD, executive director of the Healthcare Markets Initiative, USC Schaeffer Center, Los Angeles.
A bluebird spokesperson says Zyntelgo's price for individuals with the indications which require red blood cell transfusions has "not yet been set," adding that it is premature to comment on the specifics of the therapy's pricing and reimbursement strategy.
The high price point of Zynteglo in Europe—EUR 1.6 million ($1.8 million) when approved by the European Medicines Agency (EMA) in June 2019—led to market pushback. The company announced a winding down of operations in Europe in an August 2021 update, as well as a withdrawal of marketing authorizations from the EU and the UK by early 2022 in an October SEC filing.
Bluebird's difficult experience in Europe could potentially create a greater incentive to negotiate more acceptable terms with US payers, says Hlávka, who is also a research assistant professor in health policy and management at USC Price School of Public Policy.
Benefits over SOC could support sticker price
As of now, beta thalassemia is an indication that is very expensive to treat, says Hlávka. Beta thalassemia is an inherited blood disorder which causes a reduced production of hemoglobin leading to anemia.
Bluebird's BLA submission for Zynteglo is for adult, adolescent, and pediatric patients with beta thalassemia across all genotypes, who require regular red blood cell (RBC) transfusions. As of now, the standard of care consists of regular blood transfusions and the use of iron chelation therapy. Stem cell transplants are recognized as a potential cure for the indication, but they come with risks as an intensive treatment.
The price of blood transfusions can be substantial, depending on their frequency, says Mark Pauly, professor emeritus of health care management at The Wharton School, University of Pennsylvania, Philadelphia, pointing towards treatment costs in hemophilia, another hematologic disorder. Based on some estimates, the treatment of beta thalassemia could cost up to $100,000 per year, says Hlávka. According to the bluebird spokesperson, Zynteglo has the potential to deliver savings to the healthcare system as compared to the standard of care, which can cost "$6.5 million over a patient's lifespan."
Within the US, a reduction in blood transfusions is likely to be a potential cost reduction proposition for Zynteglo, says Pauly. In a long-term observational study dubbed LTF-303, transfusion independence (TI) was achieved in 40 out of 51 enrolled patients, as of March 9, 2021.
Together with potentially saving money on the long-term costs of the current standard of care, the payers would also know that they have significantly improved the patient's life, says Hlávka.
Significant improvements in QOL, including eliminating the hassle of traveling to regular transfusions, will likely serve as an argument for a higher price, says Eric Miller, partner at the pharma commercial planning and services agency, Optio Biopharma Solutions.
Other assets within the beta thalassemia space such as Merck's Reblozyl can reduce the frequency of blood transfusions in patients, but it is not a potential cure, says Emmanuel Payen, PhD, senior research development scientist at Inserm, a French public scientific institute functioning under the Health and Research ministries.
Durability caveats remain for pricing
Although gene therapies are pitched as one-time treatments, there usually is no complete long-term evidence of a patient being cured of the condition, says Ed Schoonveld, managing partner at healthcare consultancy ZS Associates. Moreover, payers tend to weigh longer-term evidence than medical experts in terms of judging benefit, Schoonveld adds.
Adding to this, in the long-term LTF-303 study, some patients had to stay on iron chelation, says Payen. Seven of the 25 patients in the Phase III studies had to restart iron chelation and have since stopped. In the case of the 15 patients from the Phase I/II studies, 10 have restarted and since stopped iron chelation, with five continuing with the treatment. According to bluebird, patients who achieve TI after treatment can expect to discontinue iron management once the existing iron stores before treatment has been removed, says the spokesperson. Iron management following treatment with Zynteglo is undertaken at the clinician's discretion, the spokesperson adds.
While a gene treatment can help a patient for 25 years, the economics of this become challenging when patients move to another insurance company within three years, Schoonveld explains. The benefits of a treatment are accrued over a longer period, adding pressure on commercial payers to find ways to account for these long-term costs of benefits, says Hlávka. In cases of patients moving insurers, the former insurer would not be able to recoup the future savings of avoided blood transfusions, says Pauly.
Use in Medicaid remains an important question
Beta thalassemia is an indication that is more common for individuals in Asian countries, says Payen. It is less distributed in Europe, except for Greece and Italy, or the US, says Payen. According to the National Organization for Rare Disorders (NORD), although beta thalassemia is relatively rare in the US, it is one of the most common autosomal recessive disorders in the world.
Bearing such populations in mind, the rollout and use of Zynteglo in the US gains a further complex dimension with regards to its potential coverage by Medicaid. It is likely that many of the patients will, to some extent, be on a Medicaid plan, says Dr. Sandeep Soni, who has previously worked at bluebird as a director in hematology/cell therapy and now works as an executive medical director at CRISPR Therapeutics. In this sense, if the therapy cannot be accessed by the right population, it could be underutilized, Soni states.
CRISPR is developing CTX-001, a gene therapy treatment for beta thalassemia and sickle cell disease, in partnership with Boston-based Vertex Pharmaceuticals. Approximately 25% of beta thalassemia patients who are on regular blood transfusions rely on Medicaid for coverage, says the bluebird spokesperson.
However, the indication's rarity could be beneficial to seeing it being used within Medicaid. In this sense, paying for the treatment may be negligible in terms of the individual states' budgets, says Pauly. Even if all patients in a state would be on Medicaid, it should not be a major obstacle to financing a state Medicaid program, he adds. At the same time, Pauly notes that Medicaid programs are often careful with such expenses, as previously seen in the case of hepatitis C drugs with prior authorization criteria, and this could result in limiting the number of eligible patients. Despite this, according to Shasky, based on the defined patient population, there is a good probability that the treatment would be covered within Medicaid.
Approval valid, justified for operational continuance
Ultimately, the approval and use of Zynteglo could be vital for bluebird's continued existence. To Payen, since Zynteglo was approved in Europe in 2019 when there was less data, there is no reason why the FDA would not approve the asset with more data. The current application relies on the company's Phase III studies Northstar-2 and Northstar-3 as well as the Phase I/II Northstar and HGB-205 studies. The previously mentioned LTF-303 study was also part of the package.
In Shasky's view, the asset's approval would likely allow the company to continue operations, adding that the treatment's position as first-of-its-kind in beta thalassemia brings first-mover market advantage. The company anticipates Zynteglo to play an important role in setting it up for the success of the Phase III asset lovo-cel (lovotibeglogene autotemcel) in sickle cell disease, the spokesperson says.
Cell & Gene Therapy Coverage on Pharmaceutical Technology supported by Cytiva.
Editorial content is independently produced and follows the highest standards of journalistic integrity. Topic sponsors are not involved in the creation of editorial content.