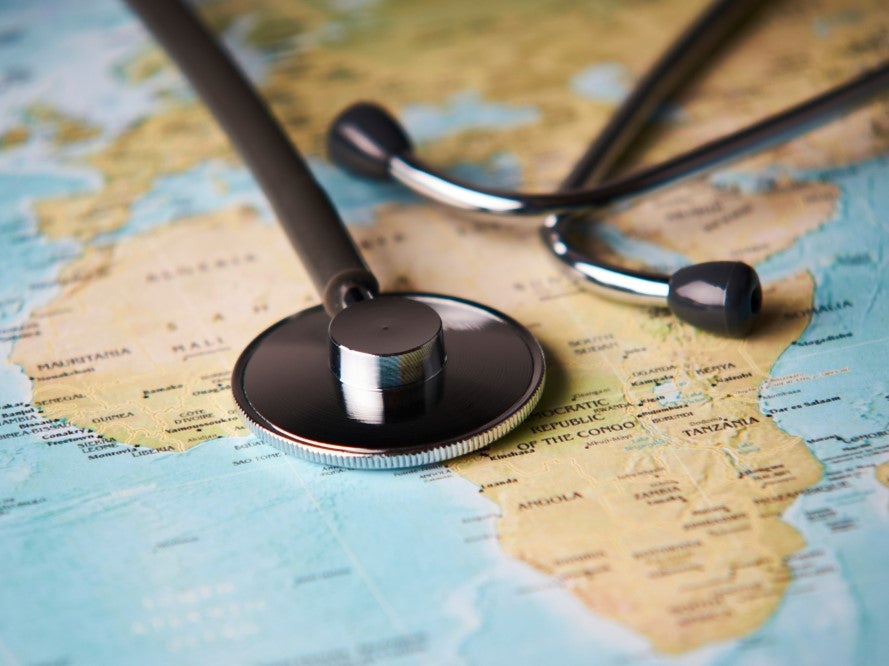 A key area of current innovation in medical research is personalised medicine, which uses a patient's genetic data to select the best therapies for them. However, the DNA from Africa and people of African descent comprises just 2% of the genetic data used in pharmaceutical research, meaning these patients run the risk of being excluded from this next frontier of medicine.
Research published in Nature found that 300 million letters of DNA from 910 people of African descent were not found in the reference genome that underlies the basis of modern genetic and genomic research.
This exclusion does not only affect people of African descent; it could hold the key to better therapies for everyone. Africa is the most genetically diverse continent in the world, and genetic variation is necessary to identify novel targets for drug discovery in the new personalised medicine paradigm. Investigating the hundreds of millions of letters missing from the reference genome could hold the key to revolutionary new treatments that otherwise would have gone unnoticed.
Supported by major tech investors, start-up 54gene – named after the 54 countries that make up the African continent – wants to rectify this exclusion with the aim of ensuring personalised medicine is accessible to Africans and the African diaspora, as well as improving drug development to the benefit of all.
Explaining the under-representation of African DNA
54gene chief commercial officer Jessica Rich explains the core reason behind the exclusion of African DNA in medical research is "poor access" to it. This is primarily due to the fact that "most [genetics] research done is in the US and Europe" and there is a reluctance among African Americans to participate in medical research; similar reluctance has been observed in other developed countries, such as the UK.
Rich sees this reticence as closely connected to traumatic incidents in US history, which are now viewed as medical atrocities and severe violations of human rights.
For example, the Tuskegee Syphilis study, where participants were told signing up would lead to free medical care and were not informed they had syphilis. Abhorrently this trial ran for 40 years despite no medically useful data being produced; penicillin was denied to infected men in violation of US Government laws mandating the treatment of venereal disease.
Lack of access to African genetic data is compounded by significant challenges when working in the continent itself, particularly when "building the infrastructure [needed] for a biobank", according to Rich.
She explains 54gene has overcome this challenge by "engaging with the local medical community" on the ground and explaining precisely how collection of African DNA in the biobank will help people both locally and globally.
Ensuring personalised medicine does not discriminate
54 gene is currently focusing on founder Dr. Abasi Ene-Obong's native Nigeria, because, as Rich notes, "Nigeria has one fifth of the genetic diversity within all of Africa…and there are around 500 tribal populations." The company aims to collect 40,000 samples for the biobank by the end of 2019, and reach 200,000 samples by the end of 2020.
The samples are donated to the biobank voluntarily and with informed consent from patients; these procedures have been vetted by institutional boards at all ten Nigerian hospitals involved in the biobank project.
This compliance process means 54gene can work with global pharmaceutical companies in drug discovery, research and development. Ensuring African genetics are leveraged in research for new personalised medicines will ensure these therapies are more effective for the African community than those created primarily based on European genetic traits, thereby, countering growing health inequalities in the precision medicine space.
54gene is encouraging its pharmaceutical partners to share their data back in an open source manner, so it will be available to everyone including companies and organisations in Africa. This feeds into the company's commitment to support the continent in building its own genomics and personalised medicine capabilities.
Leveraging genetic variation for drug discovery
Another way Rich says that 54gene plans to partner with industry is by providing data on particular phenotypes, the interaction between genes and the environment, which might be missing from existing genomics databases.
African DNA is especially variable because the continent is composed of more than 2,000 linguistic groups and tribes in its 54 countries, who historically married, and continue to do so today, within their community, leading to the preservation of genetic traits and distinct ethnic groups.
Also, since African genomes are ancestrally older than European ones and have interacted with environmental factors longer, this creates unseen phenotypes in Europeans and people of European descent, and provides a "vast resource for understanding evolution and complex traits," according to Rich.
Thus 54gene's biobank will facilitate the leveraging of the extensive genetic and phenotypic diversity of African DNA, particularly the number of genetic mutations not present in European populations, to discover and develop life-saving drugs to the benefit of all ethnicities.
There is precedent for the importance of African genetics in drug discovery. As an example, Rich notes "PCKS9, a gene important in cholesterol," which was identified as a potential drug target following genetic research from someone with African heritage. This discovery is the basis of lipid-lowering drugs, such as statins, that are used extensively today.
Given the vast and largely untapped genetic resource that Africa still represents, biobanks such as 54gene's project hold immense promise for the discovery and development of revolutionary new therapies, as well as addressing a persistent imbalance in genomic research.