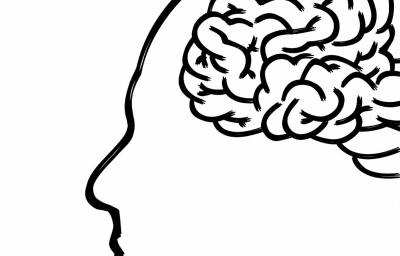 Approximately 850,000 people are living with dementia in the UK currently, but this expected to rise to one million by 2025. It has been predicted that one person a minute will develop dementia this year in the UK, which totals 225,000. Globally, 50 million people were living with dementia in 2018; this is expected to rise by 204% to 125 million by 2050.
It remains one of the leading causes of disability in later life, ahead of cancer, cardiovascular disease and stroke.
To raise awareness about the condition, UK-based charity the Alzheimer's Society has designated 20-26 May as Dementia Action Week.
One of the main challenges to improving the lives of those with dementia, particularly in terms of researching and developing treatments, is that dementia is not a single condition, which is caused by a single factor; it is an umbrella term for a range of neurodegenerative conditions that affect the brain.
Understanding the causes of dementia
Dementia is known to be at least partly caused by the build-up of proteins in the brain. However, the proteins involved in this process and the areas of the brain they affect varies; sometimes there is more than one protein acting at the same time.
The most common proteins discovered and studied to date are beta amyloid and tau. These are involved in Alzheimer's disease – the most common form of dementia affecting at least 60% of those diagnosed with dementia in the UK and US.
How well do you really know your competitors?
Access the most comprehensive Company Profiles on the market, powered by GlobalData. Save hours of research. Gain competitive edge.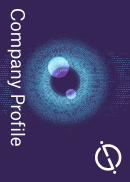 Company Profile – free sample
Thank you!
Your download email will arrive shortly
Not ready to buy yet? Download a free sample
We are confident about the unique quality of our Company Profiles. However, we want you to make the most beneficial decision for your business, so we offer a free sample that you can download by submitting the below form
By GlobalData
One type of treatment approved for use in Alzheimer's are cholinesterase inhibitors, such as donepezil, rivastigmine and galantamine, which prevent an enzyme breaking down acetylcholine, thereby facilitating better communication between nerve cells in the brain.
Another option is memantine, an NMDA receptor agonist, which protects nerve cells by blocking the effects of glutamate, a chemical that sends messages between nerve cells in the brain and builds up to dangerous levels when nerve cells are damaged by Alzheimer's.
Not only are these drugs not effective in some Alzheimer's patients, which explains the continued research to find novel treatments for Alzheimer's, according to the Alzheimer's Society, there is little evidence that these drugs work for other types of dementia. This createsa need to create drugs that focus on other types of dementia and targeting different proteins involved in the condition.
The only exception is Lewy body dementia where studies have shown donepezil and rivastigmine are effective and safe for these patients; it is believed this is because coincidentally acetylcholine levels are even lower in this type of dementia than in Alzheimer's.
Emergence of new sub-types of dementia
Researchers from a range of universities in the UK and the US have looked beyond these two proteins and furthered existing findings by examining the relationship between the protein TDP-43 and certain types of dementia.
Although the protein has previously been linked with frontotemporal dementia; a recent study published in the Brain journal found it also builds up in the limbic system and causes a new sub-type of dementia called Limbic-predominant age-related TDP-43 encephalopathy (LATE).
Interestingly, LATE has very similar memory-related symptoms to Alzheimer's disease, which has led to misdiagnosis of the condition in around 17% of older people with Alzheimer's.
Alzheimer's Research UK director of research Dr Carol Routledge said: "People are diagnosed with a specific form of dementia based on the symptoms they experience. When the symptoms of diseases overlap, it is very difficult to reliably determine the underlying cause.
"As we learn more about the complex brain changes involved in dementia, it's not surprising that new subtypes of diseases could emerge."
The research team does note that patients with LATE neuropathological change often have co-morbidities with Alzheimer's-linked amyloid plaques and taupathy, but the disease also has specific underlying mechanism that will not be mitigated by Alzheimer's-focused drugs. Therefore, there is a need for research on prevention, diagnosis and treatment of LATE, including how it interrelates with other forms of dementia.
Routledge continued: "Alzheimer's Research UK is investing in research into a number of culprit proteins implicated in dementia including TDP-43.
"To have the best chance of developing effective treatments, we have to improve the diagnosis of specific causes of dementia and develop targeted drugs that can be tested in the right patients at the right time."
According to Alzheimer's Society, the other dementia linked with TDP-43, frontemporal dementia, also cannot be treated with the drugs developed Alzheimer's – in fact cholinesterase inhibitors and memantine sometimes make symptoms worse for some patients.
Effective management of this form of dementia is achieved by controlling the agitation, irritability or depression of patients.
Other dementia types that require targeted drugs
Similarly to LATE, vascular dementia, the second most common type of dementia, often co-occurs with Alzheimer's and is sometimes triggered by the accumulation of beta amyloid plaques in cerebral arteries. However, the main cause is tissue death, or infarcts, in many places throughout the brain.
There are no medications currently approved for vascular dementia. Little cognitive improvement has been found from treatment with the two main types of drugs for Alzheimer's disease.
It is usual for patients with vascular dementia to be prescribed drugs to reduce blood pressure, prevent blood clots and lower cholesterol, which aim to treat the underlying diseases that cause the condition.
As some of the studies into the efficacy of treatments to lower blood pressure small vessel disease, one of the leading cause of vascular dementia, have been disappointing, researchers at the University of Edinburgh are testing two drugs – cilostazol and isosorbide – licensed for other vessel diseases to see if they can bring some benefits in this patient group.
The research is being supported by the Alzheimer's society and is in line with its drive to repurpose drugs from other conditions to speed up bringing new treatments to market.