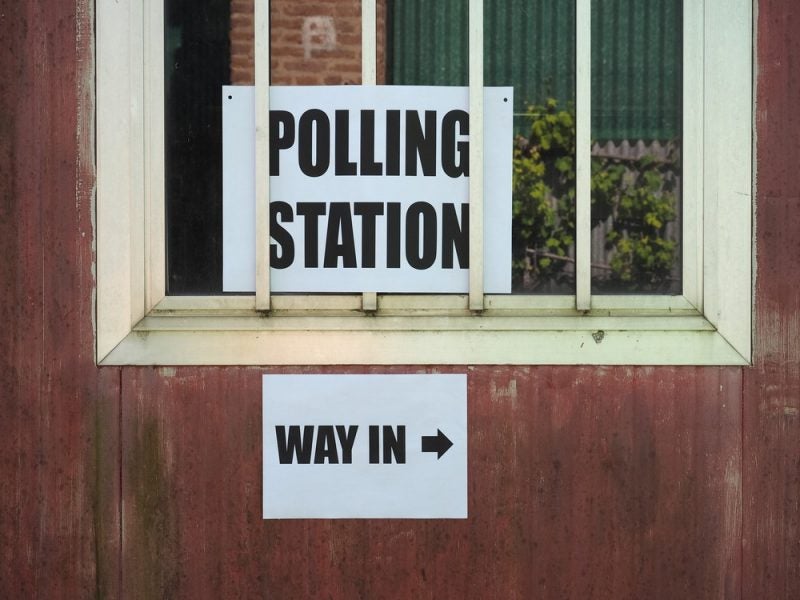 A Conservative Party win in the upcoming UK general election would be the best outcome for the pharmaceutical industry, according to a poll of Pharmaceutical Technology readers.
Results of a survey of 371 visitors to the B2B site found that 28% of respondents believe that Boris Johnson's Conservative Party would be the best choice for the UK's pharmaceutical industry.
Lagging five points behind is Jeremy Corbyn's Labour, followed by Jo Swinson's Liberal Democrats with 18%. The Brexit Party came in fourth with just under 12%, and finally, the Green Party is fifth with 11% of the vote.
Beyond the NHS: pharma-focused promises
Although the National Health Service (NHS) is a major battleground in this general election, the major parties have also specifically focused life sciences funding and concentrated on spurring drug research and development (R&D) in certain indications.
The primary pharma-related priority of the Conservatives is curing dementia; the party has said that this is one of the 'grand challenges' that will define Britain's future.
Labour also wanted to focus on developing therapies against dementia, as well as other indications such as cancer, but its main priority is linked to reforming drug pricing in the UK, by establishing a national generics company to prevent "patients [being] held to ransom by corporations charging extortionate prices for life-saving drugs".
The Liberal Democrats' main pharma-related policies were linked with encouraging clinical trials of medical cannabis and focusing on equating mental health and physical health; the latter was actually a priority of all three major parties.
Comparison to national polls
There has been significant shift in the polls from the beginning of the campaign to now. Despite this, the Conservatives have clung on to a significant lead, which has stabilised at 10 points over the last few days.
The pharma industry representatives surveyed are much more evenly spread across the various parties, than the national polls. National polls show around 43% for the Conservatives, around 34% for Labour, then low teens for the Liberal Democrats and around 3% for the Greens and the Brexit Party.
The Conservatives ten-point lead nationally is not reflected in Pharmaceutical Technology's poll, suggesting that Labour's radical policies to create a national generics company are not as unpopular as might have been expected.
Also, interestingly, the industry's support for the Brexit party is almost 10% higher than the national average. This is likely linked to the strong feeling around Brexit across the country, as well as its commitment to invest in the NHS, and a focus on having a "national debate on our NHS, involving the public alongside MPs, doctors and experts" and investing more in medical R&D. Like Labour, the Brexit Party has also focused on ensuring the NHS is not "ripped off by pharmaceutical companies".
Pharmaceutical Technology polled 371 readers between 27 November and 5 December.