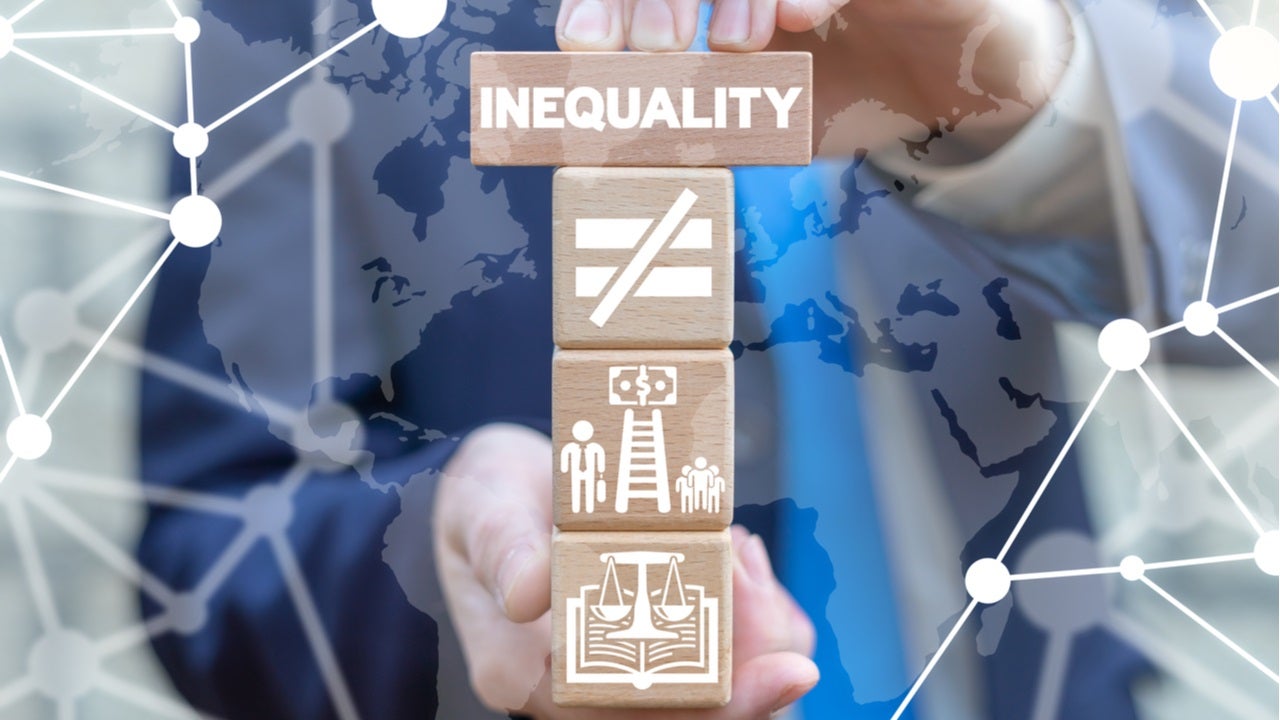 The Covid-19 pandemic may undo years of progress made on anti-poverty efforts and increase inequality across the world. Unless steps are taken to address this, it could lead to social and economic disparities globally. Macroeconomic influencers share their views on the Covid -19 impact.
Robert Palmer
Robert Palmer, Head of Tax Justice UK, shared an article on how the Covid-19 pandemic will widen inequality unless appropriate actions are taken, according to Kristalina Georgieva, the International Monetary Fund's (IMF) managing director. She noted that the pandemic threatens to affect the most vulnerable countries and push millions into poverty.
Georgieva added that the pandemic may cause inequality by leading to reduced exports, capital inflows, and remittances, which will impact more than 70 countries. She recommends four approaches that can help in addressing these issues including making health a priority to ensure the handling of the pandemic.
Increased spending on various areas such as education and curbing corruption apart from transitioning towards a low-carbon digital economy will also help in addressing the inequality. Georgieva also noted that rich countries should increase aid and resources in the form of grants, loans and relief to poor countries.
Covid will widen inequality around the world. Tax justice has to be part of the answer https://t.co/f0GzJEpvJP

— Robert Palmer (@robertnpalmer) September 29, 2020
Dean Baker
Dean Baker, senior economist at the Center for Economic and Policy Research, shared an article on the unemployment rate in the US compared to other countries. The unemployment rate in the US in August was 8.4% compared to 2.9% in Japan, 3.4% in the UK, 4.4% in Germany and 6% in Denmark.
The unemployment rate in the US is, however, lower than that in Italy and Canada, which have witnessed an unemployment rate of 9.7% and 10.2%, respectively. Although the US economy has improved since April, it still has a long way to go before recovering completely, Baker noted.
Numbers have treated Donald Trump very badly. Here's the picture with unemployment rates in the U.S. and other rich countries https://t.co/V4Zyx2sD6E

— Dean Baker (@DeanBaker13) September 29, 2020
Daniel Lacalle
Daniel Lacalle, chief economist Tressis SV, shared an article on how the higher taxes, huge spending programmes and labour rigidities announced by US Presidential candidate Joe Biden will have a negative impact on growth and jobs as witnessed in other European Union countries.
Lacelle noted that these policies will not generate revenues needed to reduce the budget deficit. These policies are expected to generate $3.5tn in revenues over a period of ten years or 1.4% of gross domestic product, according to the Committee for a Responsible Federal Budget, while Biden spending plans is estimated to be at $5.4tn.
Biden's plans are based on the assumption that the US is home to large corporations generating billions of dollars in revenues. Taxes hikes, however, are expected to impact small and medium-size enterprises due to increase in labour costs making it difficult for the economy to recover.
Opinion💭by @dlacalle_IA

The introduction of labor rigidities, higher #Taxes, and large spending programs announced by #JoeBiden should remind us of the negative impact on #Growth & #Jobs that those policies created on many #EuropeanUnion countries. https://t.co/SfrxLaCw4b

— Epoch Times Opinion (@EpochOpinion) September 28, 2020
Prof. Steve Hanke
Prof. Steve Hanke, economist at Johns Hopkins University, shared an article on how despite the Central Bank of Turkey's (CBT) hike in interest rate by 200 basis points the Lira is still trading at all time low rates.
The limit on foreign exchange transactions with foreign entities was also raised to enable increased market access. The steps were taken by the bank to restore confidence in the Lira.
The article also noted that the Turkish government needs to tackle inflation and adopt a more orthodox monetary policy. The Turkish economy has contracted by 10% in the second quarter and is expected to shrink in 2020.
Despite the #TCMB's recent rate hike, the #Lira is trading near all-time lows. The move is a mere drop in the bucket. If @RTErdogan wants to get serious about saving the Lira and #Turkey's economy in general, he needs to adopt a gold-backed #CurrencyBoard.https://t.co/TjjL9qLaKQ

— Prof. Steve Hanke (@steve_hanke) September 29, 2020
Richard Murphy
Richard Murphy, visiting professor of accounting at Sheffield University Management School, shared an article on how the increased costs of handling the Covid-19 pandemic will impact the spending plans announced by UK Chancellor Rishi Sunak.
The Institute for Fiscal Studies (IFS), a think tank, noted that if 25% of the £70bn ($90bn) allocated to tackle the pandemic is repeated, the government will be need to find more money for the current year's budget or announce cuts.
Spending on continuous programmes such as the NHS test and trace could result in huge amounts of money being spent on healthcare, while other public services face budget cuts. The IFS also noted that the spending plans announced by Sunak may lead to public spending accounting for a higher share of national income.
Why listen to the @IFS when they can't even work out the options the Chancellor has got correctly? They say they are tax, borrow and austerity. They ignore 'create more money', which is the only real option. Why do that? Do they support econocide? https://t.co/2fMevGrZ24

— Richard Murphy (@RichardJMurphy) September 29, 2020