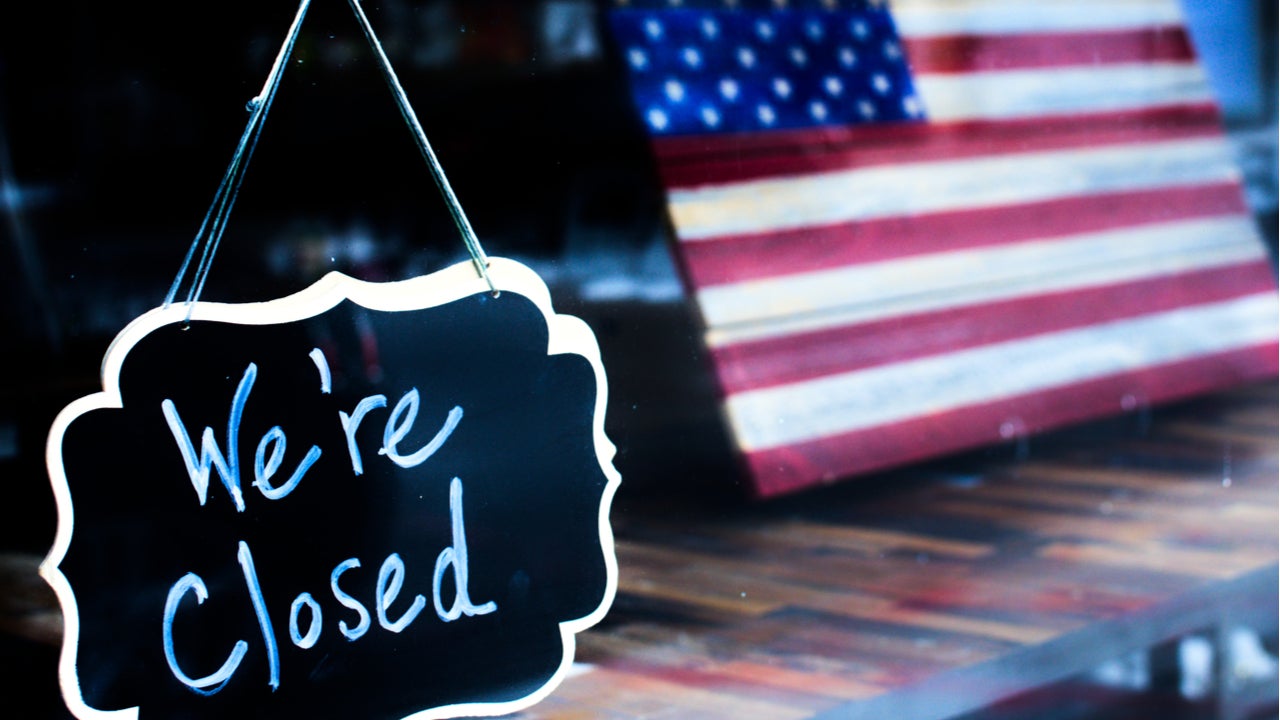 Recent spikes in coronavirus cases in the US has led to reduced economic activity across several districts in the US. Experts state that Philadelphia and three of the four midwestern districts have reported a downward trend in early November.
Pedro Nicolaci da Costa
Pedro Nicolaci da Costa, a Federal Reserve and economy correspondent at Market New International, shared insights from the recent Fed Beige Book, a report on the current economic conditions published by the US Federal Reserve Board. The report highlighted four districts with little or no economic growth. As Covid-19 cases surged across the country, Philadelphia and three out of four of the midwestern districts confirmed slow economic activity in the beginning of November.
Although business activity during the Beige Book period was stable but lower since the Covid-19 outbreak in Philadelphia, it adopted a downward trend in November when coronavirus cases resurfaced. This led to heightened concerns over layoffs, evictions, bankruptcies, and foreclosures. Meanwhile, modest rise in jobs, wages and inflation were also reported from the district.
Kansas City also reported stable economic activity. However, consumer spending fell slightly in November after rising in the previous month, indicative of a slow economy. Some sectors reported increased levels of activity such as manufacturing, wholesale trade, transportation, and residential real estate. The energy sector remained steady, while the agricultural sector reported moderate improvement.
"Four Districts described little or no growth. Philadelphia and 3 of the 4 Midwestern Districts said activity began to slow in early November as COVID-19 cases surged." – Fed Beige Book https://t.co/n6XvOryE6C

— Pedro Nicolaci da Costa (@pdacosta) December 2, 2020
Faisal Islam
Faisal Islam, an economics editor at the BBC, shared a Resolution Foundation report on safeguarding governments' financial health during the coronavirus crisis by taking examples from the previous crises. The report anticipated double-digit hits to the gross domestic product (GDP), as well as borrowing earlier in March, weighing the losses to be the same as during the Spanish Flu and Ebola crises, rather than the 0.5 to 1% annual losses in GDP following the SARS outbreak.
The report also speculated economic impacts to last for months, if social distancing measures were to continue for indefinite periods. Although the current pandemic cannot be compared to the East Asian countries' V-shaped recovery from SARS in 2003, Spanish Flu and Ebola outbreaks are more relevant precedents for the current Covid-19 crisis, the article noted. All three crises are marked by peaks and troughs of losses and output, making it difficult for economies to return to pre-outbreak levels.
The report also probed into governments' deficit, which is expected to rise into high single or double digits as a proportion of the GDP. Taking an example of West Africa, the report highlighted how economies ran into 5% and 9% deficits during the peak of the Ebola outbreak. Likewise, the fiscal measures adopted during the coronavirus pandemic has been unparalleled and may even lead to wartime levels of government borrowing.
3. in March, frankly brilliant @resfound report correctly anticipating double digit hits to GDP and borrowing, also pointed to precedent from Ebola/Spanish flu, with multiple peaks, waves. A mid pandemic vaccine could shift things more SARS-like https://t.co/43fMdkxiE7

— Faisal Islam (@faisalislam) December 2, 2020
Daniel Lacalle
Daniel Lacalle, an economist, shared an Automatic Data Processing (ADP) employment report that shows that US companies have been adding fewer jobs than forecasted. Job recovery seems to be continuing but at a sluggish pace.
Experts attribute the slow recovery in employment to the successive coronavirus flare-ups in the country, fear of additional lockdowns, the likelihood of higher taxes and more labour market rigidity. All this combined is making it difficult for employers to hire faster.
US companies add fewer jobs than forecast, according to ADP.

The job recovery continues, but slower than it should due to the wave of covid-19, fear of imposed lockdowns, and the likelihood of higher taxes and more labor rigidity. None of them make employers want to hire faster pic.twitter.com/CYRmuuspfX

— Daniel Lacalle (@dlacalle_IA) December 2, 2020