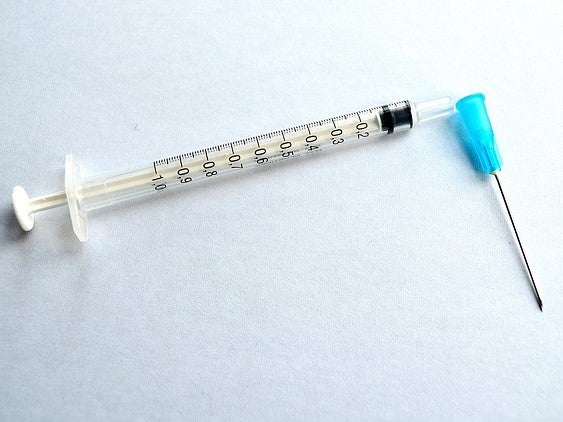 Finland-based drug delivery company DelSiTech recently secured grant funding from the Bill and Melinda Gates Foundation to assist the development of thermostablised vaccines using its Silica Matrix technology.
DelSiTech head of business development Dr Cora Griffin explains that the matrix thermostabilises vaccines because "silica forms a protective cover around thermosensitive agents".
The technology also allows for the controlled release of embedded active pharmaceutical ingredients and can thermostabilise the product for years.
Importantly, these vaccines can be stored at room temperature – often injectable products require cold storage – thus making this drug delivery approach particularly useful in developing countries.
DelSiTech CEO Dr Lasse Leino noted this in a statement, saying: "To ensure the optimal potency of vaccines, storage conditions need careful attention and maintenance of the cold chain is especially important in developing countries, where outdoor temperatures can easily exceed 40°C."
Understanding the advantages of silica for drug delivery
Discovered and developed originally by the Biomaterial Research Group based in Turku, Finland, in collaboration with the University of Turku and Åbo Akademi University, DelSiTech own and have patented the Silica Matrix.
Griffin explains that "the proprietary technology is based on Silica (SiO2) Matrix into which the molecule, or therapeutic agent of interest, is embedded using a process called sol-gel."
This creates a final product that is porous on a nanoscale, as well as "biocompatible" according to Griffin, and which can be designed to biodegrade and release the active pharmaceutical ingredient over a range of periods of time dependent on the dosing requirements of the drug.
DelSiTech claims that this biodegradable aspect of the product creates a better therapeutic effect, as well as lowering the number and seriousness of adverse events.
Adaptability of the Silica Matrix platform
Although thermostabilised vaccines are a central part of DelSiTech's business, the Silica Matrix has multiple administration methods and can be used to deliver a range of viral vectors, small molecule drugs and macromolecules.
It can help deliver small molecules ranging from almost water-insoluble drugs to highly water-soluble medical products, as well as heat-sensitive molecules since the necessary sol-gel encapsulation can be done at cold temperatures.
An example of a viral vector using the matrix is DelSiTech's lead product, 1308, which is a so-called super-generic indicated for Hepatitis B and is based on the most effective anti-viral compound for this disease, entecavir.
It involves a three-month subcutaneous injectable product, meaning one injection delivers three months-worth of the drug into a patient, and therefore, should aid with lack of patient adherence to traditional therapies.
However, as Griffin explains, "the platform is not limited to certain therapeutic areas. In fact, we have worked on a large number of conditions and the list continues to grow."
At the end of 2018, DelSiTech signed a licensing agreement with Mexican pharmaceutical group Innovare to develop a new human immunodeficiency virus (HIV) therapy combining the Silica Matrix with Innovare's peptide membrane fusion inhibitor.
In 2017, a partnership was initiated with Korean biotech C-Tri to develop long-acting controlled release formulations for peptide oncology drugs.
Focusing on ocular drugs
However, the company is starting to focus more on ocular drug delivery because "we can offer additional benefits over competing technologies in ocular delivery."
The structure of the eye creates major barriers to treatment; although eye drops are commonly prescribed, they cannot reach the posterior segment of the eye and they can only carry low doses.
DelSiTech's pipeline includes its own ophthalmological products, as well as applying its drug delivery platform to Bayer's ophthalmology drugs.
Bayer head of drug discovery and member of the executive committee Professor Andreas Busch said: "Successful ocular drug delivery is one of the biggest challenges in developing novel drug therapies for ophthalmic diseases.
"This partnership with DelSiTech underlines Bayer's continued commitment to leverage collaborations on cutting edge science in ophthalmology with the aim to improve the quality of life for patients."
The company's product 1702 is an injectable intravitreal depot formulation indicated for retinal disease, which works by releasing an anti-inflammatory compound for up to three months. It is also developing silica composite eye drops where one drop will steadily release the drug over 24 hours.
Positive future for the Silica Matrix
Building on a successful few years with the Gates Foundation grant and the announcement of many pharma collaborations, 2019 is set to be an exciting year for DelSiTech and its Silica Matrix.
Although nothing concrete has been announced yet, Griffin notes "many of these [ongoing collaborations] will be moving into the next stages of development in 2019 and we will aim to sign at least one more licensing agreement this year."
"In addition, DelSiTech's lead internal programme, 1308, a three-month subcutaneous depot for hepatitis B, will enter the clinic in the first half of 2019."
The company currently has no plans to move beyond silica as an engine for drug delivery in the foreseeable future.