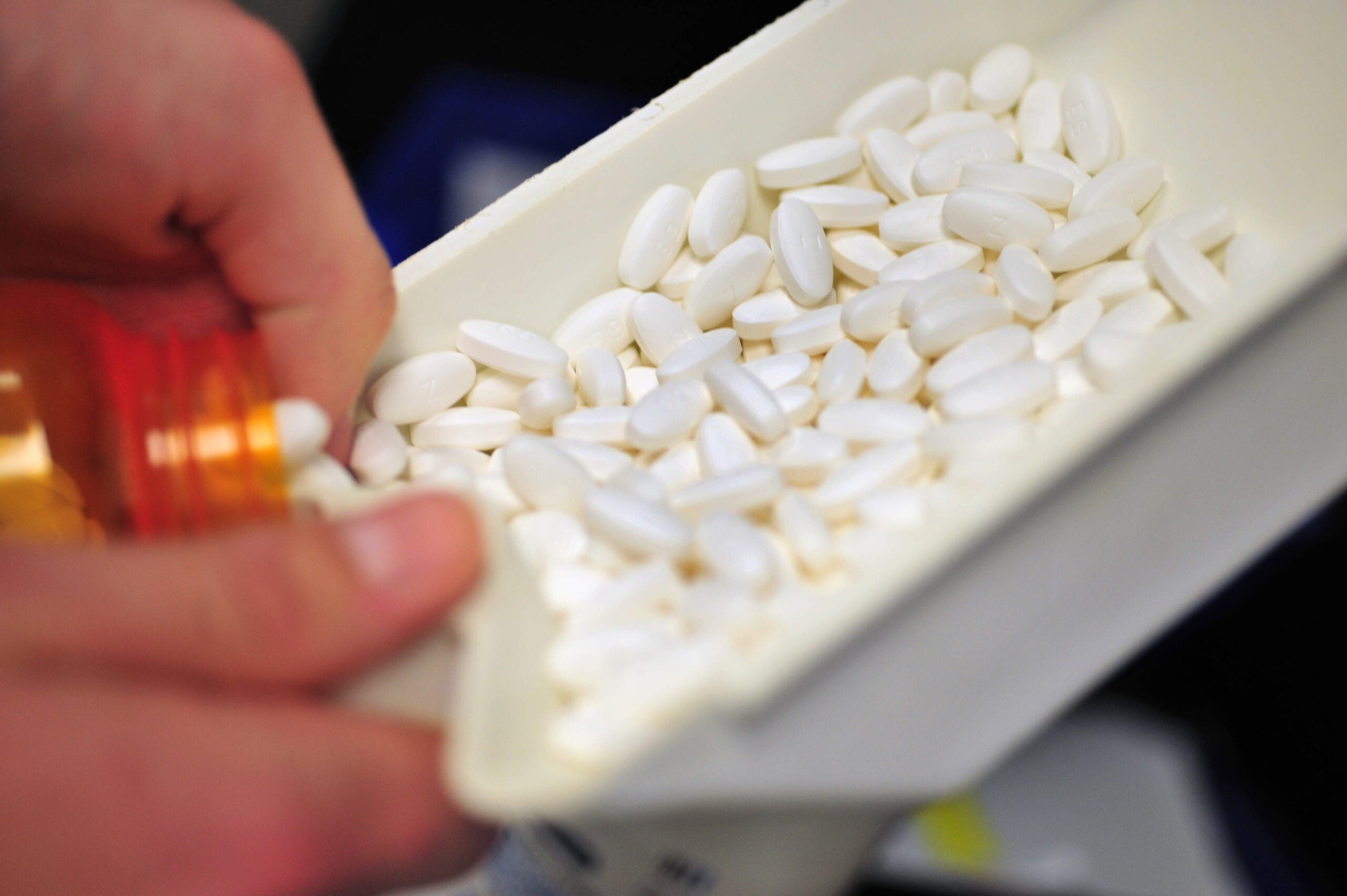 As the 21st century approaches the end of its teens, there's no shortage of niggling issues to cause the pharmaceutical industry concern. The cost of developing and marketing new drugs remains sky-high, while a renewed focus on exorbitant prices once drugs hit the market has put more pressure than ever on governments and the industry to reduce the financial burden placed on patients and health systems. There's an incredible amount of stress, both in the industry and societally, as these opposing financial forces continue to pull away from each other.
Even in the US, the world's largest pharmaceutical market and a bastion of free-market drug pricing, government-mandated price controls are being considered at the state and federal levels.
The price issue is a pressing one for the industry, and it will be keenly aware that public opinion in the US is shifting. According to a Kaiser Family Foundation Health Tracking Poll released in September, 92% of Americans favour allowing the federal government to negotiate lower prices on behalf of Medicare patients, while 72% would be happy to see the creation of a NICE-style independent body to oversee prescription drug pricing.
Pharma and biotech companies may be less aware of the tiny movement of 'biohackers' or 'pharmahackers', who attempt to manufacture their own versions of pharmaceutical products at home, or advocate for others to do so. The immense complexity of drug synthesis means that anyone who attempts such a thing is taking their life in their hands, but the fact that an idea as dangerous as this is even being proposed reflects the dysfunction of some aspects of pharma pricing.
EpiPen recreated for $35
In the US, the pharmahacking niche has found a prominent champion in the form of the self-described anarchist collective Four Thieves Vinegar and its de facto leader, California-based Dr. Michael Laufer, a mathematics lecturer at Menlo College. The collective, which took its inspiration from medieval looters who supposedly protected themselves against plague using antimicrobial vinegar, is looking to provide free medicine for all by undercutting the pharma companies and global health systems that it says commit murder by blocking access to life-saving medicines.
"We believe it is a just act of civil disobedience to produce one's own medications in violation of patent law," the collective, which did not respond to a request for comment, states on its website. "If the choices presented to you are to die, because you cannot afford medication, or violate a copyright, which would you choose?"
How well do you really know your competitors?
Access the most comprehensive Company Profiles on the market, powered by GlobalData. Save hours of research. Gain competitive edge.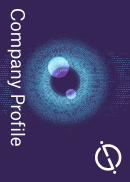 Company Profile – free sample
Thank you!
Your download email will arrive shortly
Not ready to buy yet? Download a free sample
We are confident about the unique quality of our Company Profiles. However, we want you to make the most beneficial decision for your business, so we offer a free sample that you can download by submitting the below form
By GlobalData
Laufer and Four Thieves Vinegar sprang into the spotlight in September last year when it published instructions for the so-called 'EpiPencil', a do-it-yourself version of Mylan's EpiPen that can be put together for just over $30 using off-the-shelf materials available online: a needle, a syringe, and an auto-injector originally intended for injection-averse diabetics. Mylan has stoked controversy after continually raising the price of an EpiPen two-pack from just over $100 in 2009 to more than $600 last year. Of course, users would also have to secure their own supply of epinephrine to administer using the hacked device.
While clearly there are concerns involved with users cobbling together their own intramuscular injection systems – "Epinephrine auto-injectors are life-saving products, and it is critical that they are made to a high standard of quality so patients can rely on them to work," an FDA spokesperson told Gizmodo's Kristen V. Brown in August – local doctors and emergency responders in the US have also developed alternatives to the pricey EpiPen. But the EpiPencil is small fry in comparison to Four Thieves Vinegar's long-term plans.
Lab in the living room
Beyond the EpiPencil, Four Thieves Vinegar is planning to publish plans for its Apothecary Microlab, an in-development mini-laboratory and chemical reactor that is intended as a means for patients to synthesise their own drugs. The collective has previously hosted links to plans for the alpha version of the lab, but these have since been replaced by an update message.  "We have a new reaction chamber, we have new actuator circuitry, we have new interface software, and we have new chemistry," the update reads. "We are going to be debuting the new reactor at a couple of public events, after which we are going to recheck to make sure we don't have any bugs, and fix those if necessary. Once that is done, we will be releasing the beta unit properly."
Some neutral observers who have seen (and been in a position to understand) the plans are sceptical that it could work. Moreover, expecting patients – mostly poor and dying ones, if they are uninsured and desperate enough to attempt it – to be able to build their own chemical lab and then create complex small-molecule drugs to treat themselves, is frankly dangerous, although in a legal and regulatory grey area, as Laufer is providing advice and instruction rather than distributing a product.
In an October interview with STAT, Stanford University Center for Law and the Biosciences director Henry T. Greely described the "moral liability" inherent if a user harms themselves after making "a mistake [Laufer] makes, or a mistake one could predict his users might make".
DIY medicines: more protest than proposal?
The plans conceived by Four Thieves Vinegar may threaten lives, although the group argues that patients attempting a last resort and abandoned by their health system may well prefer half a chance over no chance at all. There are also risks involved in taking prescription medications from the pharmacy; at the time of writing, legitimate EpiPen failures had contributed to seven deaths and 35 hospitalisations in the US so far in 2017, according to FDA data seen by Bloomberg News.
Other counterpoints from the collective are less convincing, including the assertion that "people are less likely to go to the trouble of making their own medications, just to take them recklessly". The care required to synthesise the right drug formulation in the right dosage and to the proper quality standards makes something of a mockery of this argument.
Nevertheless, the DIY medicines concept can be read as a scathing protest against the economics of global drug supply, rather than a practical method for patients to follow, at least for now. There are no recorded actual uses of the EpiPencil, and Four Thieves Vinegar's high-profile choice of DIY drugs – alternatives to the likes of Turin Pharmaceuticals' now-infamous Daraprim, Gilead's $1,000 a pill hepatitis C treatment Sovaldi, and opiate overdose reversal agent Naloxone – seem primed to go for the throat of drugs that either represent the worst of pharma industry price-gouging or, in the case of Naloxone, the industry's role in America's ongoing opioid addiction crisis.
This may indicate that Laufer and Four Thieves Vinegar are more concerned with drawing attention to the drug access debate than coming up with a practical solution to it. "I'm not sure Michael's really going to change the world, [but] he's a symbolic force," Josiah Zayner, CEO of DIY genetic engineering firm The Odin, told STAT.
Nevertheless, the fact that foolproof DIY drugs aren't feasible today doesn't mean they will never be possible. There is a shift underway, both in terms of technology (projects are ongoing to simplify drug synthesis) and patient sophistication (in July the New Scientist reported on European antidepressant users who are changing their recommended dosages to avoid withdrawal).
Big pharma and public health decision-makers can't ignore this forever, and popular determination to flout the system will only grow if patients are faced with impossible choices to finance their healthcare. Whether this dissatisfaction results in a stronger push for biotechnology democratisation or for public, price-controlling health systems in countries that lack them, drugmakers would do well to think carefully before dismissing the concerns of those who can't afford their life-saving products.