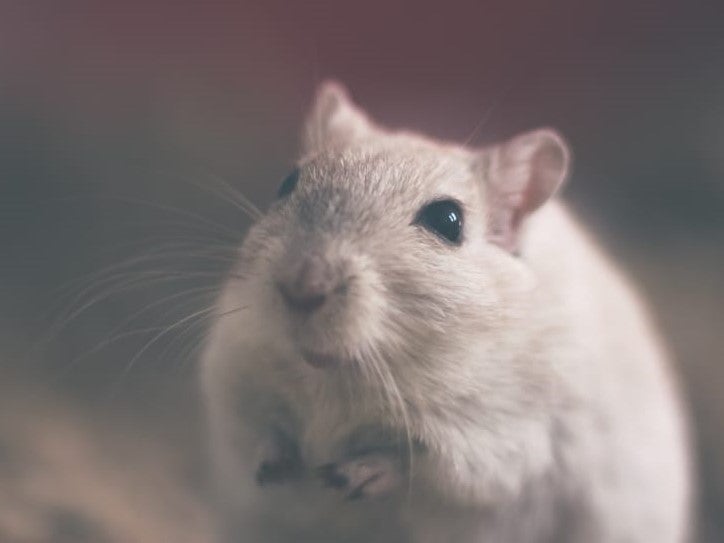 Although animal testing for cosmetics is illegal across the European Union, as well as in many other countries, experimentation on animals has remained prevalent to determine the safety and toxicity of drugs in the early stages of development.
However, attitudes towards the use of animals in pre-clinical research are starting to shift; in the past few months, two leading research institutes in the UK have scaled back their animal testing facilities.
In May this year, the Wellcome Sanger Institute announced it was closing its animal facility in line with its "scientific strategy", which will transition towards the use of alternative technologies. The institute's director Professor Sir Mike Stratton commented: "We believe it is the best way to continue to deliver the science and make the discoveries that impact on human health and the natural world."
In June, The Guardian reported that an internal strategy board of the Medical Research Council has recommended the closure of the Harwell Institute site, which houses the organisation's Mammalian Genetics Unit, as well as pulling out of an international project into the genomes of mice to better understand the role of certain unknown human genes.
This builds on similar moves by large pharma companies following successful lobbying. People for the Ethical Treatment of Animals (PETA) science policy advisor Dr Julia Baines provided the examples of AbbVie, Johnson & Johnson, Roche and Boehringer Ingelheim committing to "permanently ending the forced swim test, an experiment which has been used erroneously to assess depression and anxiety."
Understanding this shift from animal testing
This industry-wide move away from extensive use of animal testing in pre-clinical development is linked to the mounting body of evidence demonstrating the "limitations of using animals to study human diseases," in the words of Baines.
Cruelty Free International senior research scientist Dr Jarrod Bailey explains: "More than 90% of drugs entering clinical trials fail, despite positive results in preclinical animal tests. Most of these drugs fail for reasons of toxicity and poor efficacy that were not detected in animals."
Animal Defenders International (ADI) research director Christina Dodkin highlights the converse is also true: "Substances that might be safe and effective in humans may be rejected or delayed at animal trials due to animal toxicity, potentially hindering the development of effective treatments for humans."
As noted by the National Anti-Vivisection Society, a component part of ADI, advanced understanding of genetics has shown that even subtle genetic differences between humans can affect disease risk, progression and response to treatments, meaning the larger differences between other animals and humans will make it hard for animal models to accurately predict human response to drugs.
Another major issue is many of the diseases that treatments are being tested on animals for do not naturally occur in these animals, and so slightly different, artificial versions of the diseases are used for the pre-clinical stage of animals.
In addition, the animal laboratory environment has been shown to be a huge factor in the success of experiments with test results differing based on "an animal's age, sex, diet, and even their bedding material," meaning "results [of one drug would] vary from laboratory to laboratory," according to Dodkin.
Proven superiority of alternatives to animal testing
Since drugmakers are required to prove the safety and tolerability of drugs before entering clinical trials, animal testing needs to be replaced with other testing methods.
Examples of the alternatives that have been developed included in vitro methods, such as 3D human cell and tissue models, organ-on-a-chip to mimic the functioning of a human organ, micro-dosing and revolutionary computer and mathematical models.
These are "human-relevant", in the words of Bailey, and Baines notes "studies have repeatedly shown that non-animal methodologies are better at modelling human diseases and predicting how drugs will act than crude tests on animals."
Bailey adds: "Computational methods have been shown to be more reproducible and human-predictive than animal tests and various cell-based assays have shown superior human relevance for toxicity and bioavailability."
Dodkin also emphasises the ability of micro-dosing using Acceleratory Mass Spectrometry to be "70% to 80% predictive of the pharmacological dose response in people" and the ability for a lung-on-a-chip to "mimic the movements of the breathing lung".
One example is anti-inflammatory drug for Parkinson's disease, BIA 10-2474; Baines claims "in vitro methods showed toxicity in recent high-profile drug failures, such as BIA 10-2474, where animal tests had failed to do so."
Ultimately, transitioning from animal testing to more effective methods that do not hinder drug development, and consequently further both human and animal suffering, can "benefit humans and animals alike," says Baines.
Are we on the verge of ending animal testing?
Although these moves by researchers and the pharma industry do not mark the end of animal models in drug R&D – something which the Sanger Institute is keen to emphasise – they do suggest that the pharma industry is progressing rapidly towards a situation where animals will no longer be needed for pharma R&D.
This will be furthered by a corresponding shift in public attitudes towards animal testing for medical products. An October 2018 Ipsos Mori poll found a public shift towards questioning of animal research, with 60% of those surveyed saying they are interested in finding out more about alternatives; an increase of 5% on the 206 survey. Also, the poll showed the proportion of the public who believe animal testing for medical products is important for human health has fallen from 46% in 2016 to 41% in 2018.
Baines concludes: "We wholeheartedly expect a future in which tests on animals are not tolerated. National and international institutes must stop funding crude experiments that have failed to provide effective treatments and cures.
"With greater investment in exciting and innovative non-animal methods and bold policy initiatives, far more promising treatments and cures for humans can be developed."
Although Dodkin notes progress to date by regulators to replace and reduce animal testing in pre-clinical studies, some governments still require animal tests for the toxicity of drugs, leaving a crucial barrier to the complete elimination of animal testing in drug R&D.