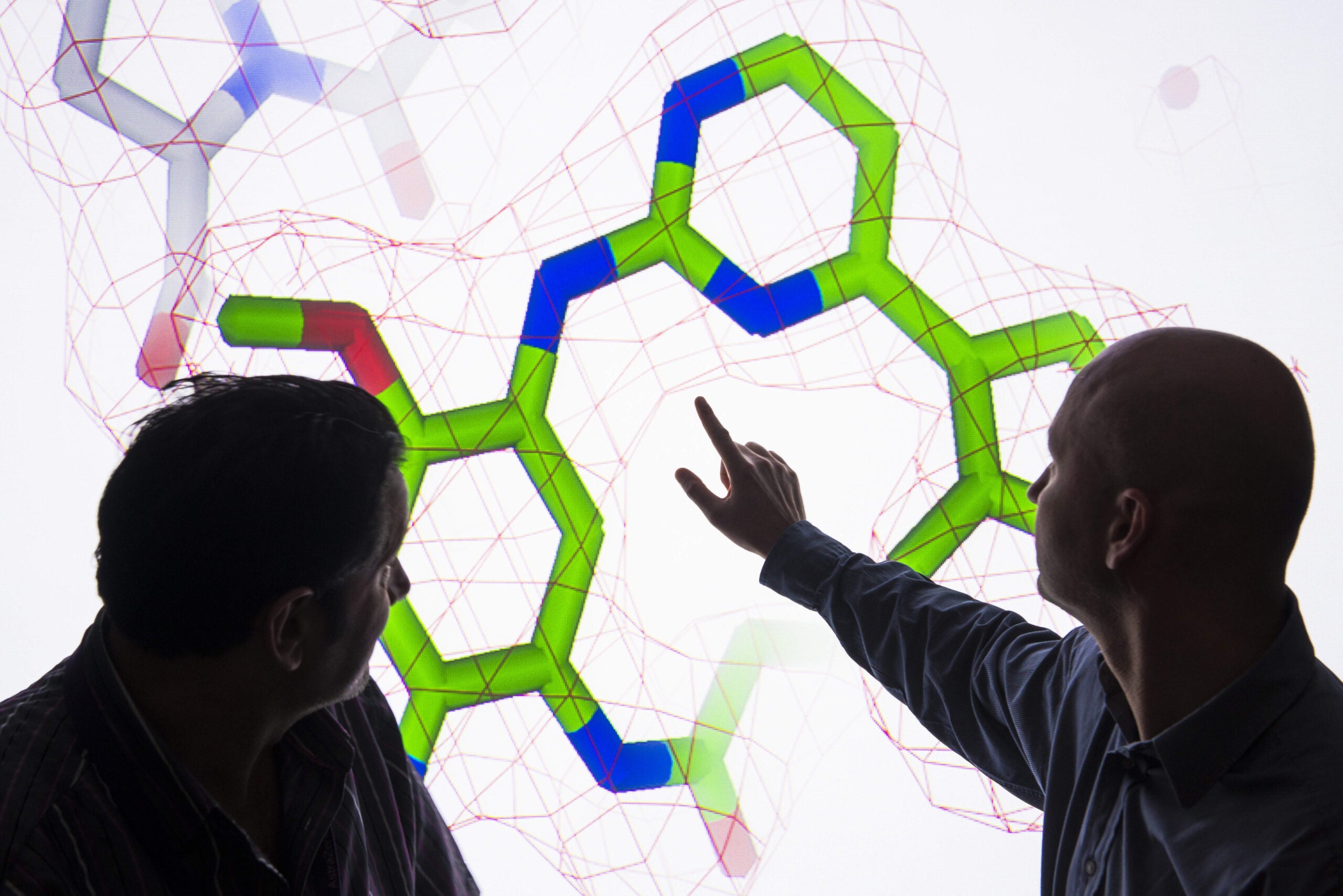 A study published by The BMJ in 2012 found that only 22% of clinical trial data covered by the FDAA is submitted within one year of completion. The opacity of clinical trial data means that the medical community often lacks access to a complete picture of a drug or device's efficacy, safety and side-effects. In recent years, efforts have been made to ensure results from current trials are registered and reported, and non-compliance is enforced. But is enough being done to ensure data is accessible, complete and ultimately of use to researchers, physicians and patients?
'What are the current issues surrounding clinical trial transparency and what can be done to improve research integrity and the accessibility of data?'
Dr Trish Groves, director of academic outreach at BMJ and editor-in-chief of BMJ Open:
"The current issues surrounding clinical trial transparency (phase II and above) are selective, incomplete, and sometimes non-existent reporting, at registries, regulators' websites, and, in journals, of studies' full research questions, methods, outcomes, results, and inferences.
"These issues weaken research integrity, along with conflicts of interest, including academic conflicts and pressure to publish."
"For phase 0 and I trials, the biggest challenges are insufficiently relevant research questions and inadequate methodology that together contribute to failed translation into effectiveness trials. All these issues weaken research integrity, along with conflicts of interest, including academic conflicts and pressure to publish."
Dr Sheuli Porkess, deputy chief scientific officer at the Association of the British Pharmaceutical Industry:
"Clinical trial transparency is a global issue that we have been committed to addressing in the UK in line with international industry approaches. We have seen a steady and continuous improvement in the rates of publication of clinical trial results from companies in the UK over the past five years, increasing from 71% to 93% for medicines licensed in 2009 and 2014 respectively.  By working with all organisations involved in the clinical trial process, we aim to improve the presentation of data for patients and doctors, making data more understandable and accessible for all."
Dr Till Bruckner, founder of TranspariMED:
"The good news is that the days of bashing 'Big Pharma' across the board are over. New transparency tools are making visible who performs well and who does not, and top-performing companies can use this data to build their credibility with investors, regulators, medical professionals and the public. Many companies are already making significant progress towards improving their track record on posting the summary results of recent clinical trials.
"However, the pharmaceutical industry needs to understand that legal compliance alone is not enough. To meet rising public expectations for transparency, companies should post the summary results of all clinical trials, including older trials and those not covered by national laws, on to public registries, and proactively publish the Clinical Study Reports they hold in their archives. There is a clear trend towards greater transparency, so the smart move is to get ahead of the curve now."
Dr Joanne Waldstreicher, chief medical officer at Johnson & Johnson:
"Most people tend to view data sharing as just that, being all about the data.  While many researchers and groups are reluctant to share their data, we believe that sharing clinical trial data can advance public health.  We view data sharing as being all about people – the participants who contributed their time and energy in a clinical trial which generated data.  By making clinical trial data available to other researchers, we believe we are honouring the participants of the study by giving data new life, beyond the original purpose of the study.
"Although there are challenges, such as protecting patient privacy, we can embrace data sharing in a responsible way that minimises risk and maximises benefit.  For example, we work with the YODA Project, an independent academic group from the Yale School of Medicine, which reviews requests from external researchers to be sure they are medically and scientifically important.  We also use a controlled access system where researchers can access anonymised data in a secure website. In this way, we make new research possible on older clinical trial data, and work to advance science, medicine and public health."
"By making clinical trial data available to other researchers, we believe we are honouring the participants of the study by giving data new life, beyond the original purpose of the study"
Tom Krohn, chief development officer at clinical trial patient recruitment company Antidote:
"One key issue at play is that pharma focuses on scientific transparency for the sake of compliance, while patients are looking for transparency to better understand the purpose of the trial, its logistics and ultimately how it will affect them. Because of how information is shared at the study level, including free text in scientific documents, there is great diversity across studies. As the pharmaceutical industry shifts from solely scientific transparency to transparency for the sake of patient engagement, it's important to consider what information patients are looking for when making a decision to participate."
Helen Green, vice-president and account director at health advertising agency Langland:
"In our experience of working with pharmaceutical companies throughout the duration of the planning and execution of clinical trials, there has been an obvious shift towards greater transparency between the pharmaceutical companies, the trial participants and the general public. Especially as the information gathered and insights garnered are critical towards ensuring that the patient is always at the centre of the process and that the learnings can inform future trial and research development. However, these efforts can be encumbered by the regulations and risks that often get in the way of sharing data with trial participants and the wider research community."
Thomas Wicks, chief strategy officer at TrialScope:
"A significant issue for trial sponsors surrounding clinical trial transparency is the global proliferation of transparency regulations without consistent disclosure requirements or data standards. Studies are conducted in nearly 200 countries, over 90 of which have some trial disclosure regulations requiring the publication of data on one of over 30 trial registries. This is made especially challenging since there are no global disclosure data standards, and little consistency in the scope and detail of the data that must be disclosed, or the timing of disclosure, which makes it extremely challenging for those running trials.
"While clinical data is becoming ever more available, the value of that data to the patient community or trial participants is often quite limited. For example, although I have an extensive background in clinical data sharing, I have not worked as a clinician or biostatistician, which means that the results data made available on the typical trial register is of little use to me.  However, when trial sponsors make results synopses available, or better yet, plain language summaries of trials, then I can better understand the outcome of the trial."
"Because the information is not transparent, the information that filters down through secondary sources may not be accurate."
Sarah Steingrüber, programme manager of the pharmaceuticals & healthcare programme at Transparency International:
"New transparency laws were introduced in the EU in 2015 but they are not retroactive. A lot of pledges made by pharmaceutical companies to be transparent do not go backwards. We don't know what the science is behind the drugs we're taking today because they were developed 20-plus years ago. Of course, we'll know much more about the medicines of tomorrow, but they're not likely to be on the market for some time.
"We don't want to go on the assumption that companies are withholding information as it's not us versus them. If there's a medical innovation and it's going to help people, you want to get it on to the market as fast as you can. That should be reliant on the disclosure of the information that we need in order to make educated decisions."
Margaret McCarthy, executive director of the Collaboration for Research Integrity and Transparency at Yale Law School:
"With clinicaltrials.gov, the industry is more likely to comply and report results, but in other types of research such academic research or government-funded research, there's a much lower rate of registration and reporting compliance so enforcement is a big issue. Another issue is voluntary participation and data sharing. For instance, the organisations that represent drug companies, like PhRMA in the US and BIO in the UK, have endorsed data sharing and have made a policy that endorses data sharing, but it has not been adopted by all the members. Only some of their members share clinical trial data.
"I think that members of the public get their information from a variety of sources that use what comes out of clinical research. They are looking at guides that are written by people who are looking at the clinical research and the issue is that doctors in regular practices that are not researchers. Because the information is not transparent, the information that filters down to them through secondary sources may not be accurate."