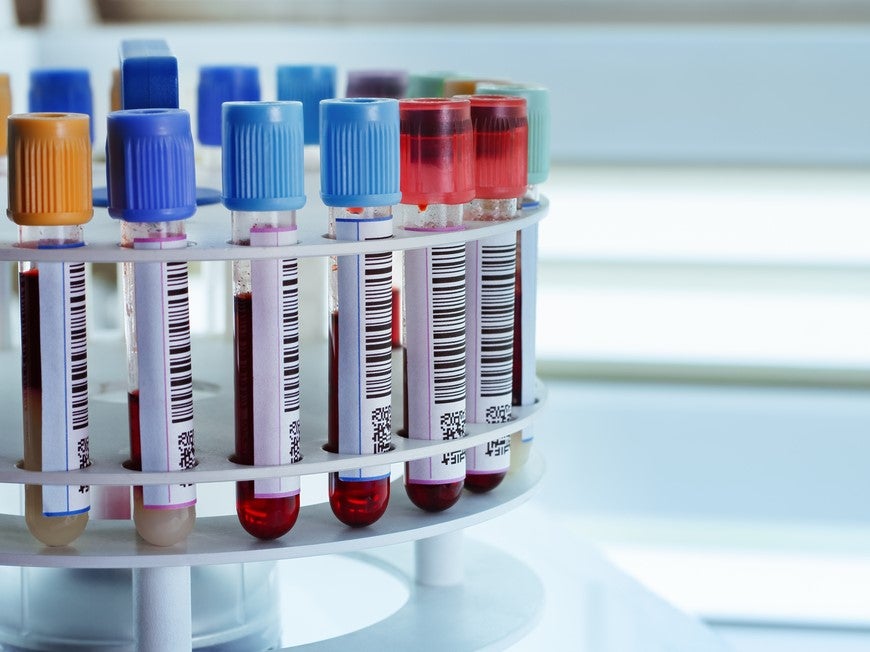 UK-based Exscientia uses artificial intelligence (AI) to automate and speed up drug discovery and design. One of the company's focuses is developing bispecific small molecule drugs where a single compound interacts with two distinct targets in a pill the same size as a small molecule pill.
The bispecifics project is primarily in collaboration with major pharma companies for particular therapeutic areas – for example, Sumitomo Dainippon in central nervous system (CNS) and Sanofi in metabolic disease.
Exscientia CEO Andrew Hopkins explains the importance of the bispecific small molecule approach, how AI overcomes challenges in developing these complex compounds and the role of pharma partners in driving this successful initiative.
Allie Nawrat: What differentiates bispecific small molecule drugs from already available bispecific antibodies and small molecule therapies?
Andrew Hopkins: There's been a great excitement in the antibody space for the past few years and people have been starting to design bispecific antibodies which are deliberately targeting two different receptors to increase efficacy.
For many complex diseases, we actually need to think about how we would target potentially more than one gene at the same time; one of the reasons why 30% of drugs failures in the clinic is due to the actual lack of efficacy.
[There is a need] to either hit two points in the pathway or hit two pathways simultaneously to try to give some additive or synergistic benefit, and therefore hopefully increase efficacy.
For a long time small molecule drugs have been a primary way of thinking about designing drugs; initially they were [focused] against a single molecular target and selective. But we believe the same philosophy of increasing efficacy by acting on two targets at the same time [for bispecific antibodies] can be applied to small molecules.
Bispecifics look and feel [in terms of] size and weight like a traditional small molecule medicine – a typical medicine you would take as a pill. People have been trying to get this bifunctional property previously, but they were almost gluing two drugs together [and] the trouble is that you end up with molecules that are large and difficult to turn into actual drugs.
AN: What makes having a single bispecific drug superior to taking two pills separately as a combination therapy regimen?
AH: Combination therapy follows exactly the same philosophy that in many disease situations we need to perturb more than one pathway or more than one point on one pathway. We see this like in the advances in HIV therapy over the past 25 years or current advances in many cancer therapies.
However, there are certain situations where having a single molecule, rather than a combined set of pills, can have clear advantages. Sometimes there's a great pill burden on patients. Also, it is very expensive to have to develop two novel, first-in-class drugs, that can combined together. Whereas developing them as a single molecule with the same efficacy has great advances in thinking about the product.
There are also some situations where you need to hit both targets at the same time to have an effect. For example, there is an emerging property we call synthetic lethality in cancer, where if you knock out one gene by itself, it has no effect, if you knock out the other gene by itself, it has no effect, But if you knock them both out together, it creates a lethality for the cancer. We see this in other situations as well, including anti-infectives. It would be very difficult to develop two [separate] drugs to deliver their combined effects simultaneously.
AN: What are the main challenges in discovering and designing bispecific small molecule drugs?
AH: It is hard enough trying to design a drug against one target. Designing a drug really is a case of applied precision engineering, so if you add the need to hit two targets, rather than just one, then the complexity goes up enormously.
Finding a drug is like finding a needle in the haystack, but finding a bispecific small molecule is more like finding the needle on the farm.
[An added layer of complexity has been that] we are looking at finding bispecifics where we had no previous evidence of that a molecule could hit both targets simultaneously, because there's no similarity in the genes, or protein structure, or binding site, or the types of compounds that bind [to the receptor].
AN: How has Exscientia leveraged AI and big data to overcome these issues in creating bispecific small molecule drugs in collaboration with pharma companies?
AH: If we went about this in a traditional manner, for example running a high throughput screen (HTS), to test [approximately] a hundred thousand or a million molecules in a biological assays, then we might not actually find anything which overlaps and binds to both receptors.
But [by] using AI we virtually evolved and tested nearly 100 billion novel compounds in silico, which is many, many fold larger than the HTS approach. [From this initial data we could discover] what compounds bind to each target individually, [information] about the binding sites and the protein structure and the architecture of both individual drug targets. This evolutionary approach has…improved our ability to find something that satisfies both targets.
[Essentially,] we use the AI algorithms to generate and invent novel designs, [which are then] tested against the models in silico to give us confidence; it is an iterative process that keeps improving itself. It is the algorithms that are doing the design of these new bispecific small molecule drugs, including designing them with low molecular weight although they are targeting two proteins at the same time.
AN: How important have partnerships and collaborations been to Exscientia's work in bispecific small molecules?
AH: It was our collaborators and customers that actually set the challenge for us to develop these [bispecific small] molecules. Initially, we published a paper in Nature [in 2012], where we showed that algorithms could automatically design compounds against what was called a polypharmacology profile, showing that you could design against 20 different protein objectives.
Our collaborators realised from that work that going after a bispecific approach was probably the most practical application of our thinking. Although it may be difficult, it is not impossible.
The first challenge was set by Sumitomo Dainippon when we started to collaborate with them [in 2014]. We were very successful in developing experimental drug candidates against bispecific [CNS] targets.
Then [in 2017] Sanofi became interested in this approach. They initially set their challenge with a research project in metabolic disease, which has now led to the licencing deal announced in August this year.
Our bispecific small molecule project has very much been driven by interest from parts of the pharmaceutical industry, which has been looking for potentially new modalities that can help overcome some of these difficult therapeutic challenges.
AN: How is Exscientia planning on building on the successes of the bispecific molecule programme in the coming years?
AH: We're looking forward to continuing to develop the metabolic disease programme with Sanofi – we're very excited about the future of the programme that has been licensed.
We're also very excited about the work Sumitomo Dainippon continues to do on our projects, we hope in the near future to see products move forward towards the clinic.
We also are now looking at how we could take a large scale bispecific approach to other disease areas. We are now looking at what are the opportunities in combining cancer drivers together and also how we can apply bispecific [approaches] to anti-infectives.