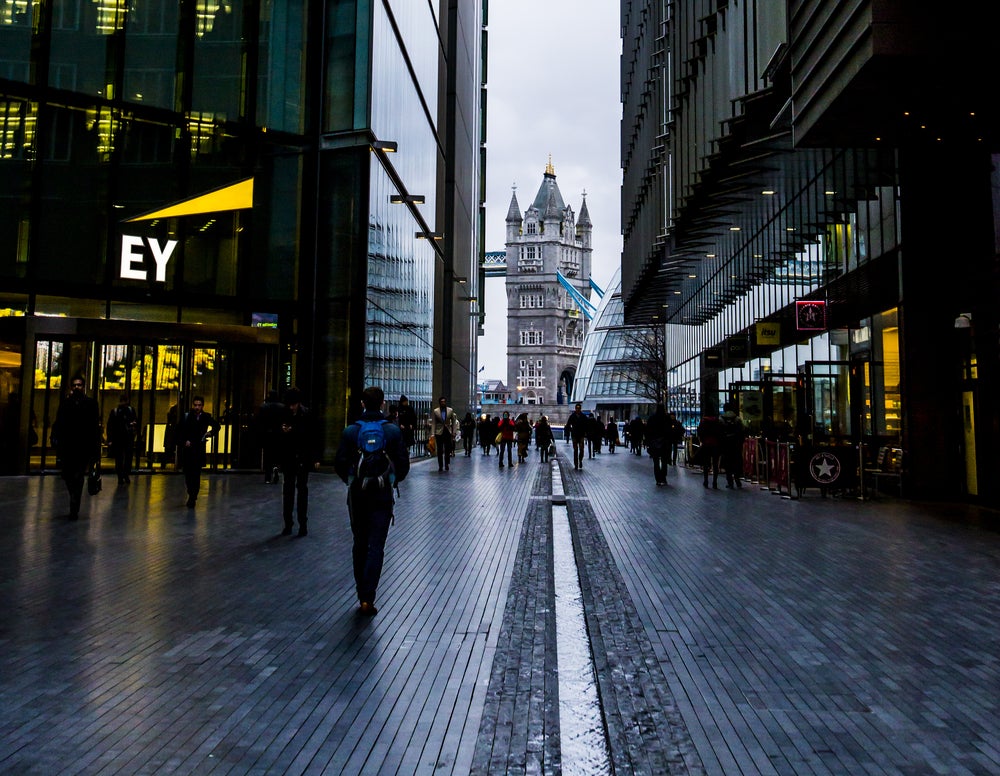 Although the pharma industry may be key to the world's pandemic exit strategy, which relies on access to safe and effective vaccines, this does not mean it has not been impacted by the pandemic. Lockdowns, travel restrictions, stay-at-home orders and overwhelmed hospitals have disrupted ongoing clinical trials – as well as prevented the initiation of new ones– and impacted the diagnosis and treatment of patients in routine clinical practice.
However, these challenges have also created opportunities for the pharma industry to adapt and modernise. For instance, the pandemic has highlighted the usefulness of digital technology to facilitate remote monitoring of patients in treatment and in clinical trials. Another is that collaboration is crucial to achieving ambitious goals.
Ernst & Young (EY) global digital, social and commercial innovation health sciences and wellness leader Adlai Goldberg recently co-authored a report that focused on the impact of Covid-19 on cell and gene and therapies. These therapies are highly innovative, have moved the needle away from treating diseases to curing them, and are predicted to be a high-growth area for the pharma industry. However, they also come with their own unique challenges linked with the complicated manufacturing of these expensive, personalised treatments.
Here, Goldberg discusses how and why cell and gene therapies could particularly benefit from the digital, connected ecosystem the pandemic has highlighted.
Allie Nawrat: How much of a positive trajectory were cell and gene therapies on before the pandemic hit in the spring of 2020? What were the main challenges these companies were facing?
Adlai Goldberg: This is a new paradigm for how we think about treating disease. What they've been able to achieve is outstanding. [To understand the positive trajectory], we just have to look at the response rates in clinical trials. There are more than 2,600 different clinical trials underway right now in the broad cell and gene therapy category. That shows the level of interest from the industry in this next generation of therapeutics.
There are a few challenges they face. It is not just a category of product – a large or a small molecule – where you can do large amounts of manufacturing of one product for many people. This is a product designed for the individual and the healthcare industry just isn't set up to do that.
[Cell and gene therapies are] really challenging the paradigm of manufacturing as [to make] some of these products, the patient's own cells have to go to the manufacturer. [This requires] a bidirectional rather than a unidirectional supply chain. Without the exchange of information among the different value chain players, the successful adjudication of that supply chain was a struggle.
There are [also] lots of people involved in successful treatment of a patient. Take one of those players out, and the treatment fails.
We knew [about these challenges] before Covid-19, [but now] we need to really start to solve some of this complexity so that we can meet demand and achieve scale.
AN: How were cell and gene therapy companies affected by the Covid-19 pandemic?
AG: We studied the impact of Covid-19 on the clinical trial process and the challenge that organisations typically faced was around enrolment. That's led to a reinvention of telemedicine not just in clinical trials, but in terms of virtual care and home delivery of care.
Not to say they weren't impacted, [but] I believe more attention was put into quick recovery of some cell and gene therapy programmes because of their long-term potential. This is a therapy that can effectively cure [a disease].
AN: What were the silver linings of the pandemic for cell and gene therapies?
AG: BioNTech is an example of a company that was well known within the cell and gene therapy space but now is known globally [because of Covid-19]. BioNTech's mRNA Covid-19 vaccine is now being distributed in partnership with Pfizer, but the same technology is used to develop other things as well, such as a personalised cancer vaccine. I think the pandemic has helped to accelerate the acceptance of RNA therapies, because of how they're playing out now through Covid-19 vaccines. Other technologies are receiving similar attention for what they could achieve. The light that is now shining on these new technologies through Covid-19 will continue to fuel interest and investment in cell and gene therapies.
Another silver lining is that through technology we are starting to overcome supply chain challenges for the vaccines. Those same learnings can absolutely be applied to all cell and gene therapies. Covid-19 has forced all the actors to really think about how to manufacture and get the product safely to patients who need them. That has encouraged them to figure out new and different ways to do that, which is now being adopted for cell and gene therapy programmes.
In five or ten years we will look back and reflect on how the industry really developed unprecedented ways of collaboration that hadn't been seen [before Covid-19]. I think we'll reflect on just how important the sharing of information was to make that happen.
AN: Why is data-sharing and collaboration particularly important for cell and gene therapies?
AG: There are lots of different people involved in these therapies to successfully treat the patient. Let me give you an example. If we think about CAR-T [chimeric antigen receptor T-cell] therapies, the journey the patient needs to go through is get enrolled and give blood. That blood then needs to be transported to a manufacturing plant where the T cells will be separated and tweaked and put into a product and then returned to the patient. If the patient misses the appointment to draw the blood, then all of a sudden, you don't need somebody to pick up the materials, you don't need a cryopreservation container waiting for it at the blood centre, you don't need to organise the transportation and you don't need that manufacturing slot that was being reserved for that product manufacturing. You also don't need the bed waiting for that patient to have the drug administered. We all miss appointments but missing just one [for cell and gene therapies] has such a knock-on effect.
For every part of the patient's journey, need to keep track of these different elements and today this is often through phone calls, emails and spreadsheets. The more we're able to digitise that exchange of information, the safer the patient journey will be, and the quicker you'll be able to scale that. [There is a need for a] great deal of flexibility to adjust and accommodate so that we can treat as many patients as possible.
About four and a half years ago when I got deeply involved in this area, the mindset of the biopharma company was that we have the wherewithal to do everything. Fast-forward to today, the organisations that we work with now realise that's not possible. There's a growing awareness of the need for collaboration and sharing of information and they're still figuring out how to do that.
It's still a big cultural shift for an industry that traditionally isn't known for collaboration. In ten years' time we're going to see the industry transformed completely because of the need for collaboration and data-sharing.