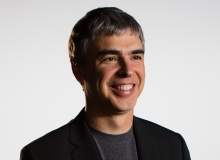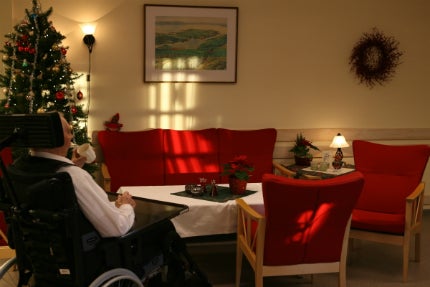 After Google shut its personal health record service, Google Health, in 2011, citing a lack of widespread uptake, it would have been natural to assume the company, having had its toes singed, would take a step back from the healthcare market.
As it happens, Google is diving deeper into the healthcare and biotechnology sector than ever before. The most recent example is the foundation of Calico (or California Life Company), a Google spin-off dedicated to "health and well-being, in particular the challenge of aging and associated diseases". It's a suitably ambitious remit for a company that made its name organising the sum of the world's knowledge and digitally mapping the Earth in a matter of years.
The company will be headed by Arthur Levinson as CEO and founding investor. Levinson is the former CEO of US biotechnology pioneer Genentech, and the current chairman of both Genentech and Apple, cementing his reputation as a key figurehead of both the biotech industry and, increasingly, Silicon Valley's IT innovators.
Death: the final obstacle
"It takes a defiant attitude towards death to describe the natural process of ageing as a 'challenge'."
With little tangible detail to be gleaned from Google's press release on Calico or Google CEO and co-founder Larry Page's accompanying statement, global media has unsurprisingly settled down to a round of feverish speculation on what Calico could achieve in the fields of biotech and life sciences, with Levinson at its head and Google's financial and computing might behind it.
Many observers have wryly pointed out that, having conquered all in their business path, defeating death appears to be the only obstacle left for the world's tech big wigs; the only obstinate full stop in lives that have become increasingly free of boundaries.
The Telegraph's chief tech blogger Mic Wright gives a particularly snappy summation of the intent behind Calico: "[Google founders] Larry Page and Serge Brin are 40 and they realise they're going to die. That will interfere with their mission."
Indeed, it takes a particularly defiant attitude towards death to describe the natural, inevitable process of ageing as a "challenge", as Google's Calico press release does.
And the tech elite have form when it comes to disrupting the ageing process – despite being a private rather than philanthropic endeavour, Calico bears a close resemblance to Oracle CEO Larry Ellison's Ellison Medical Foundation, which exists to support biomedical research on ageing and age-related diseases.
Shooting for the moon
Of course, with so little known about Calico's plans or even what approach it intends to take in its mission, snarky observations about tech magnates trying to buy immortality are a little disingenuous, to say the least. As Page himself noted, ageing and the diseases it brings with it aren't limited to the one percent.
"[Google's] user base could help the company understand populations as they age."
"These issues affect us all – from the decreased mobility and mental agility that comes with age, to life-threatening diseases that exact a terrible physical and emotional toll on individuals and families," wrote Page in a Google+ post. "And while this is clearly a longer-term bet, we believe we can make good progress within reasonable timescales with the right goals and the right people."
It's certainly true that Calico is the perfect example of a 'moonshot' project – an idea that might seem outlandish in the here and now, but has a chance to change the world in years or decades to come. And the appointment of Levinson to lead Calico is as strong a signal as any that the company is taking its life-extending goal seriously.
No details have been released about the method to Calico's mission, and Page has suggested that we shouldn't hold our collective breath for announcements from a company that reportedly intends to start with a small staff and initially focus on researching new technology.
The only real hint comes from a Time magazine cover feature on Calico, which notes Google "is likely to use its data-processing might to shed new light on age-related maladies". The new insight that might be extracted by exploiting Google's processing power and its massive user base could help the company understand the big-picture issues faced by populations as they age, although how this data might be applied to biotech-type solutions is unclear.
The road to Calico
"Calico will have to answer questions on how life-extension could fit into a responsible society."
Anyone who has more than a passing familiarity with Google's business practices won't be too surprised by the emergence of Calico. Though Google's core business is internet search technology, it has a history of shooting for the moon with progressive ideas, either through its secretive R&D laboratory Google X, responsible for the company's Google Glass and driverless car concepts, or through its investment arm Google Ventures.
The start-up investments of Google Ventures, which is led by managing partner Bill Maris (who is specifically thanked by Page in his Calico announcement), have given a particularly strong hint of the company's ideas leading up to Calico's creation. Google Ventures takes an active interest in potentially world-changing from innovators with "a healthy disregard for the impossible", including in the biotech field.
Prominent examples of the venture capital firm's biotech investments include SynapDx, which seeks to develop a blood test for the early detection of autism, along with the likes of genetics company 23andMe and personalised cancer treatment specialist Foundation Medicine.
In an October 2012 interview with the Wall Street Journal, Maris gave the closest indication of the company's focus on age-related life sciences, as well as other radical biotech objectives. "I'm interested in the ideas that sound a little crazy, such as radical life extension, curing cancer, being able to create a simulation of the human brain and map every neuron," he said, adding: "There's also the intersection of tech and health care. In genomics, there's a massive amount of information in which you can look for patterns and develop insights."
With the increasingly ample common ground shared by raw processing power, genetic data and healthcare innovation, Calico and its parent might be well-placed to start unpicking the hidden threads that connect them – hopefully for the benefit of patients everywhere.
In a world that is increasingly threatened by overpopulation and the ballooning costs of late-life healthcare, Google and Calico will clearly have to answer questions about how life-extending innovations could fit into a responsible society, and the ethics of subverting what some would consider a natural foundation of human existence. But those are questions for the future, when the company's vision slides into focus. For now, they're just shooting for the moon.
---
Related content
---
There is a revolution coming, according to Mads Bonde, co-founder of a new million dollar virtual laboratory, and that revolution will change science teaching and pharmaceutical training forever.
Medicines that speak the electrical language of the body could become a reality sooner rather than later, thanks to an ambitious plan launched by pharma giant GSK.
---