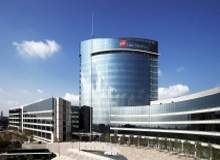 GSK) executive being held in China" height="70″ src="https://www.pharmaceutical-technology.com/wp-content/uploads/static-progressive/July_Pharma_top_1.jpg" style="padding: 8px" title="GlaxoSmithKline (GSK) executive being held in China" width="70″ />
A GlaxoSmithKline (GSK) executive being held in China over allegations of corruption and bribery has made a confession on Chinese state television.
The Chinese national, one of four GSK executives being held, confessed to paying bribes and admitted his actions had pushed up drug prices in the country, reported the BBC.
The confession comes just a day after Chinese officials accused GSK of paying up to CNY3bn in bribes through 7,000 travel agencies and consultancies since 2007 and also offering 'sex bribes'.
AstraZeneca has completed the acquisition of Pearl Therapeutics, a privately held company focused on the development of inhaled small-molecule therapeutics for respiratory disease.
The company has acquired 100% of shares in the California-based firm for up to $1.15bn with an initial consideration of $560m payable on completion.
AstraZeneca will now have access to a potential new treatment for chronic obstructive pulmonary disease (COPD), which is currently in late-stage development.

Cancer Research Technology (CRT), the commercial company of Cancer Research UK, and Forma Therapeutics announced they have joined forces to introduce a new research initiative.
The partnership will work together to discover innovative tools, technologies and therapeutic drug candidates against a variety of protein homeostasis regulators called deubiquitinating enzymes (DUBs).
CRT said Forma will pair its drug discovery capabilities with CRT's expertise in translating academic discoveries through its Discovery Laboratories (CRT-DL) and the academic network of Cancer Research UK Principal Investigators.
The European Promotional Product Association (EPPA) has appealed against pharmaceutical industry plans to ban the use of low-cost promotional products, such as pens, USB keys and notepads.
EPPA has written to the EU competition authorities saying the decision to ban these products violates antitrust laws, as well as threatens the jobs of thousands of its members, reports the Financial Times.
Drug company representatives often hand out the inexpensive marketing products as a way of promoting their company's medicines to healthcare professionals and organisations.
The pharmaceutical industry trade body, the European Federation of Pharmaceutical Industries and Associations, decided to ban the distribution of such marketing products, or products with medicine brand logos, from being distributed in doctor's offices and conferences from the beginning of 2014.

Scientists at Imperial College London, UK, have designed an 'intelligent' knife that can sniff out tumours to improve vital cancer surgery.
The knife has been designed to combat a common but serious problem of leaving small parts of the tumour in the patient, which then has the opportunity to regrow.
Early tests of the device, known as the iKnife, showed it could accurately identify cancerous tissue on the spot.
The Joint Committee on Vaccination and Immunisation (JCVI), which advises the UK Government on immunisation, has said the only vaccine available to protect against meningitis B should not be introduced in the country.
JCVI came to the conclusion that the vaccine, developed by Novartis, is not cost-effective, so should not be used by the UK National Health Service (NHS).
Although there are vaccines against other forms of the fatal illness, this injection is the only one that is thought to protect against meningitis B.
The jab is thought to be effective against 73% of the different strains of meningitis.

Generics manufacturer Perrigo has agreed to purchase Ireland-based Elan Corp for $8.6bn in a cash-and-shares deal.
The deal means that US-based Perrigo will benefit from royalty income from the blockbuster MS drug Tysabri and a more tax-efficient corporate structure, the Financial Times reports.
If the deal is approved by regulators, Perrigo will pay Elan shareholders $6.25 in cash and 0.07636 shares of New Perrigo for each Elan share. This values each share at $16.50, based on Friday's closing price.
Perrigo said the takeover will deliver synergies of more than $150m a year after tax operations.
Pfizer has agreed to pay $491m (£320m) to settle an investigation into illegal marketing of the drug Rapamune by Wyeth, a company it acquired in 2009.
Sales staff at Wyeth allegedly encouraged doctors to prescribe Rapamune, a drug prescribed to prevent the rejection of transplanted kidneys, for other non-approved organ transplants.
US based Pfizer has stressed that the alleged illegal marketing took place before Wyeth was purchased by the company.
The US Department of Justice is quoted by the BB as saying: "Wyeth trained its sales force to promote Rapamune for off-label uses not approved by the FDA, including ex-renal uses, and even paid bonuses to incentivize those sales."