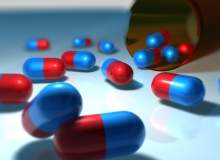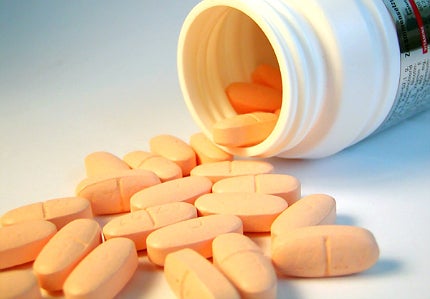 One of the most pertinent issues for the healthcare industry is the patent cliff hindering the growth of branded pharmaceutical companies, as many blockbusters that were launched in the 1990s have lost patent protection or are to lose it in the next few years.
Patents have already expired for blockbusters such as Lipitor (atorvastatin), Plavix (clopidogrel), Singulair (montelukast sodium) and Diovan (valsartan), leaving revenue gaps in the books of their respective manufacturers.
The situation is not likely to improve in the short term, leading most companies to seek alternative sources of revenue, such as generic pharmaceutical manufacturing, as they brace themselves for the full impact of the patent cliff.
Boosting generics
"Many blockbusters that were launched in the 1990s have lost patent protection or are to lose it in the next few years."
The introduction of generic drug user fees through the Generic Drug User Fee Amendments (GDUFA) in October 2012 provides the FDA with additional resources to address some of the challenges facing generic manufacturing in the US.
The law requires manufacturers of generic drugs to pay user fees to supplement the costs of reviewing generic drug applications and inspecting manufacturing facilities.
This is expected to foster the accessibility of safe and efficacious generic drugs for patients, and reduce costs for the industry.
The GDUFA will potentially reduce the current backlog of pending Abbreviated New Drug Applications (ANDAs), thereby reducing the time of generic drug application reviews from the current average of about 30 months.
Furthermore, GDUFA will increase the FDA's ability to carry out inspections of manufacturing facilities, particularly those outside the US – an area the FDA has not been significantly active in due to the unavailability of required resources.
Strategic deals
GlobalData research shows the readiness of most generic and branded pharmaceutical companies to get involved in strategic acquisitions, licensing and other business collaborations, as they seek to increase their presence in certain markets.
"The law requires manufacturers of generic drugs to pay user fees to supplement the costs of reviewing generic drug applications."
Valeant's completion of a $2.6bn acquisition of Medicis in December 2012 is an example of how far companies are ready to go to boost their performance, considering the low-margin nature of the generics business.
The generics industry has seen a lot of deals recently, which have been fuelled by several factors, including the need for large multinationals to gain entry into rapidly growing generics markets such as Brazil, India and China.
In the past five years, almost 400 deals totalling about $46bn were completed, as companies such as Pfizer, Sanofi and Novartis entered into – and aggressively strengthened their presence in – the generics market, through mergers and acquisitions, joint ventures and other forms of strategic alliances.
In the past five years, the greatest expenditures on deals were made in 2008 at $16.3bn. This resulted primarily from three deals which accounted for more than 93% ($15.2bn) of the deals completed during the year: Teva's $7.5bn acquisition of Barr Pharmaceuticals, Sanofi's $2.8bn acquisition of Zentiva and Fresenius Kabi's $4.9bn purchase of APP Pharmaceuticals, through which the company intended to increase its share of the injectable generics market.
In 2012 alone, 72 deals involving generic companies were made, totalling more than $5bn.
India emerges
Indian generics manufacturers, led by Ranbaxy, Dr. Reddy's and Cipla, have continued to leverage their expertise in reverse engineering and marginal manufacturing costs, thereby profiting from the patent cliff.
The Indian Government's aim of further supporting the development of upcoming generic manufacturers has made this a period of rapid growth for many domestic players.
The government is also supporting small and medium-sized enterprises in the pharmaceutical industry, by providing financial assistance for technical upgrades and to improved regulatory compliance.
Consequently, drug makers are able to obtain the funds required for the capital intensive pharmaceuticals business, in addition to being able to make their facilities Good Manufacturing Practice (GMP) compliant.
Crisis in Europe
"In the past five years, the greatest expenditures on deals were made in 2008 at $16.3bn."
The healthcare systems of many European countries are fraught with challenges, including an ageing population, the debt crisis, the high cost of innovation in medicines and a slow growth of GDP. Consequently, cost control in healthcare has become a common theme across these countries, opening new doors for generics manufacturers.
The financial crisis currently rocking Europe has forced many governments to focus on austerity measures, such as reduced interest rates and higher taxes, as they grapple with the European sovereign debt crisis. Countries in the Eurozone, including Italy, Spain and Greece, are nursing their perturbing financial health, as they are faced with budget deficits and excessive national debt.
Meanwhile, healthcare expenditures are still high in Germany. In 2010, the government spent $383bn on healthcare – the equivalent of 11.6% of its 2010 GDP. Germany ranks ninth among OECD countries in healthcare spending per capita, with a spending of $4,338 per person in 2010 – that's $1,070 more than the OECD average of $3,268 per capita (OECD, 2012).
The problem of high healthcare expenditure in Germany becomes more critical in the light of the country's slow economic growth, which was only 0.7% in 2012. From 2009 to 2010, pharmaceuticals accounted for an average of 16.2% of Germany's healthcare expenditures, with $62bn spent in 2010 alone (Pötzsch and Kucera, 2012). Consequently, Germany's Government has identified drug prices as one of its ways to cut healthcare spending and achieve some measure of financial stability.
---
Further strategic analysis on the global generics industry can be found in GlobalData's new report PharmaSphere: Global Generics Strategy – Key Drivers, Markets and Trends in 2013
---
Related content
---
Earlier this year the US Supreme Court made the landmark decision that DNA could not be patented, declaring "a naturally occurring DNA segment is a product of nature and not patent eligible merely because it has been isolated."
Medicines that speak the electrical language of the body could become a reality sooner rather than later, thanks to an ambitious plan launched by pharma giant GSK.
---