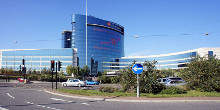 ViiV Healthcare, a joint venture of GlaxoSmithKline (GSK), Pfizer and Shionogi, has submitted a marketing authorisation application (MAA) in Europe for its investigational single-tablet regimen (STR) combining dolutegravir (DTG), abacavir (ABC) and lamivudine (3TC) for treatment of HIV-1 patients.
The MAA follows the US FDA approval of once-daily integrase inhibitor Tivicay (dolutegravir) in August 2013 for use with other antiretroviral agents (ARVs) for treatment of HIV-1 in adults and children aged 12 and above.
ViiV Healthcare chief medical officer John Pottage said: "People living with HIV and their doctors seek to use appropriate treatment options for the individual, while also trying to minimise the number of pills required for effective and acceptable antiretroviral treatment."
The World Health Organization (WHO) has approved a Chinese-manufactured vaccine that protects children against a deadly brain infection called Japanese encephalitis (JE).
Chengdu Institute of Biological Products (CDIBP), an affiliate of China National Biotec Group (CNBG), has manufactured the live, attenuated JE vaccine called SA 14-14-2, in collaboration with global health organisation PATH.
WHO director general Margaret Chan said the vaccine is a welcome development, both in the fight to protect children in developing countries from Japanese encephalitis and the availability of vaccines in the future, as China is now manufacturing vaccines up to WHO standards.

Janssen-Cilag (Janssen), a subsidiary of the Johnson & Johnson pharmaceutical firm, has filed a marketing authorisation application with the European Medicines Agency (EMA) for approval of a once-daily fixed-dose antiretroviral combination tablet of human immunodeficiency virus (HIV-1) medicine darunavir with cobicistat.
Darunavir is a protease inhibitor developed by Janssen, while cobicistat a pharmacokinetic enhancer or boosting agent is developed by Gilead Sciences (Gilead).
If the company receives EMA approval, the drug will be marketed under a new brand name and will, for the first time, provide an option that reduces the need to take a boosting agent in a separate tablet with once-daily darunavir.
GT Biologics, a developer of live biotherapeutics for the treatment of autoimmune diseases, has received orphan drug designation from the US Food and Drug Administration (FDA) for its lead product candidate, Thetanix.
Thetanix, Bacteroides Thetaiotaomicron, received the designation for paediatric Crohn's disease, which is a severe condition that can cause impaired development and growth retardation.
According to the company, the bacterial component in Thetanix is diminished in paediatric Crohn's disease.

GlaxoSmithKline (GSK) and Genmab have submitted a supplemental Biologics License Application (sBLA) to the US Food and Drug Administration (FDA), seeking the use of Arzerra (ofatumumab) in combination with an alkylator-based therapy in patients with chronic lymphocytic leukaemia (CLL) who have not received prior treatment.
The sBLA is based on results secured from an international, multicentre, randomised Phase III trial of ofatumumab in combination with chlorambucil versus chlorambucil alone in more than 400 patients with previously untreated CLL.
Full results of the Phase III trial will be presented at the 2013 American Society of Hematology Annual Meeting in December.
US-based biotechnology company Gilead Sciences plans to stop its Phase III study (Study 116) of idelalisib for the treatment of chronic lymphocytic leukemia (CLL), following a recommendation by an independent data monitoring committee (DMC).
The Phase III study is evaluating the efficacy and safety of idelalisib, an inhibitor of phosphoinositide 3-kinase (PI3K) delta, in combination with rituximab in previously-treated CLL patients who are not fit for chemotherapy.
The DMC recommended the company to stop its Phase III study based on positive interim results, demonstrating highly statistically significant efficacy for the primary endpoint of progression-free survival in patients receiving idelalisib plus rituximab, when compared with those receiving rituximab alone.

The Antiviral Drugs Advisory Committee of the US Food and Drug Administration (FDA) has unanimously (19-0) recommended approval of Medivir's simeprevir (TMC435) for combination treatment of genotype 1 chronic hepatitis C in adult patients with compensated liver disease, including cirrhosis.
If approved, once-daily administered Simeprevir 150mg capsules will be given to patients in combination with interferon and ribavirin for the most common form of hepatitis C.
The FDA committee recommended the approval based on data secured from clinical trials of simeprevir in patients who are treatment-naïve or who have failed previous interferon-based therapy.
Boehringer Ingelheim has filed a marketing authorisation application to the European Medicines Agency (EMA) seeking approval of its oral triple angiokinase inhibitor nintedanib in combination with docetaxel, for second-line treatment of advanced non-small cell lung cancer (NSCLC) of adenocarcinoma histology after first line chemotherapy.
When added to chemotherapy, nintedanib is claimed to be the first lung cancer treatment that extended patient survival beyond one year in a broad population of adenocarcinoma patients, after failure of initial chemotherapy.
Boehringer Ingelheim corporate senior vice-president of medicine Klaus Dugi said nintedanib is a compound out of the company's new oncology research programme and is the second compound in its portfolio to be filed with the EMA.

The US Food and Drug Administration (FDA) has approved Allegro Ophthalmics' investigational new drug (IND) application to start two Phase II clinical trials of ALG-1001, a first in class integrin peptide therapy.
Patients with wet age-related macular degeneration (wet AMD) and symptomatic vitreomacular traction (VMT) will be enrolled in the Phase II clinical trials.
According to the company, ALG-1001 inhibits cell adhesion in vitro and arrests aberrant blood vessel growth in vivo, both systemically and in the eye.
AltheRx Pharmaceuticals has received a notice of allowance for its patent application from the US Patent and Trademark Office (USPTO) for the use of solabegron, a beta 3-adrenergic receptor agonist, in combination with antimuscarinics at both therapeutic and sub-therapeutic doses, for the treatment of overactive bladder (OAB).
According to the clinical data, the combination of solabegron and antimuscarinics has a synergistic effect on the bladder, as well as has the potential to improve treatment outcomes and satisfy the unmet needs of millions of patients suffering from OAB symptoms.
Vanderbilt University professor of urology Roger Dmochowski said clinical data shows that solabegron has the potential to become a highly effective and competitive mono-therapy.