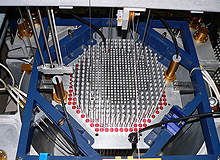 In healthcare, the supply chain stretches from the basic chemicals bought by pharmaceutical manufacturers, and the materials and components used by device manufacturers right up to the patient, and has different functions depending on where you stand on that continuum.
The patient wants assurance that at each stage every care has been taken to ensure the product is precisely 'what the doctor ordered'. The lawyers and regulators want complete traceability of every ingredient, material and component, the healthcare providers want products available when needed and production managers want everything 'just in time'. Sales and marketing want to monitor downstream distribution and accountants want everything at the best possible price at a time when budgets are constrained.
Of course a lot of the same issues apply in any business and supply chain management software has been used for a long time. Many supply chain applications can be adapted to healthcare, but some providers make it a specialism. Even within that specialism, some providers are favoured by manufacturers, others by healthcare providers.
Some common trends are emerging; increasing integration between supply chain management and ERM tools such as SAP and the ability to import data from disparate sources to inform purchasing decisions, and the provision of supply chain 'software as a service' (SaaS). One company we spoke to offers both SaaS and traditional locally installed versions of their system, but 95% prefer SaaS.
"In healthcare, the supply chain stretches from the basic chemicals bought by pharmaceutical manufacturers right up to the patient."
What is supply chain management?
The most comprehensive systems start with sourcing suppliers, adding in their catalogues, defining SKUs (stock-keeping units – a unique identifier for each distinct product and service that can be purchased) setting up suppliers in the 'shopping' environment with images and product descriptions using standardised descriptions and categorisations.
Then, there is a requisitioning system, order approval and transmission, goods receipt, inventory management and payment. Finally, the system outputs the financial details to the ERP system.
Where to get it
There are many supply chain management tools available; we spoke to two companies with extensive experience in life sciences and healthcare.
SciQuest provides e-procurement software to research intensive operations, including eight out of the top ten pharmaceutical manufacturers. Its system is also widely used in healthcare. Max Leisten, product marketing director at SciQuest, likened the system to a shopping portal such as Amazon that purchasers can use to buy from approved suppliers. But to make it that simple to use a lot of work has to go into setting it up.
SciQuest offers several products and various modules enabling companies to automate the complete source-to-settle process, or to add a shopping platform to an existing ERP system.
BravoSolution is another supply chain specialist with a big investment in the healthcare field, currently about 35% of their turnover is derived from life science and healthcare business shared roughly equally between healthcare, pharmaceuticals and device manufacturers.
BravoSolution is used by many of the large GPO (group purchasing organisations) and IDN (integrated delivery networks) in the US and several private and NHS healthcare bodies in the UK.
"Supply chain management software can produce an ROI between five and ten times."
The Premier healthcare alliance was created and is wholly owned by nearly 200 hospitals and health systems and now serves more than 2,000 hospitals and 53,000-plus other healthcare sites. BravoSolution's supply management tools currently provide Premier with eSourcing and contract management support for their alliance members.
In England, BravoSolution worked with the NHS to develop the Purchasing and Supply Agency (PASA) during 2004-5, now subsumed into Buying Solutions.
They have also provided systems for the Heart of England NHS Foundation Trust and the North Wales Business Support Partnership which is a purchasing organisation in the Welsh NHS.
Kristian O'Meara, account director of healthcare practice at BravoSolution explained that the technology succeeds because it drives a consistent approach to purchasing. It also makes purchasing decisions transparent to auditors and regulators.
Business intelligence and macro-economics
Good supply chain management software is able to hook into business intelligence (BI) applications to provide data on the performance of both suppliers and customers and also to use BI to inform supply chain decisions. SciQuest's Leisten pointed out that it was technically feasible when several companies use the same suppliers to use the performance figures for all to determine the supplier's performance across the board, unfortunately few companies are willing to let this happen.
Many supply chain management systems include a module to aggregate financial News about suppliers and customers warning when partners are in trouble. That's fine as far as it goes, but the supply chain depends on a lot more than just money.
A thousand things can disrupt a chain; suppliers have their own suppliers, they use logistics companies, ports, airports. They trade in multiple currencies and often in countries where civil and political unrest are common. Weather and other natural phenomena can disrupt the best plans. Monitoring every link in all the supply chains connecting to a large manufacturing company is very difficult – unless you have help.
"Good supply chain management software is able to hook into business intelligence (BI) applications to provide data on performance."
DowJones (DJ) is best know for it's financial services – The DowJones index is quoted on news services around the world every day. They are also publishers of the Wall Street Journal, several local US newspapers and a part of the global News Corporation. DJ has information on just about everything that's happening, and their Supplier and Risk Monitor application taps into that information stream and tells supply chain managers what they need to know.
DJ client solutions offerings expert Gregg Rempkowski, explained that Supplier and Risk Monitor would be set up individually for each customer on DJ's infrastructure and could be accessed via a web browser. Companies using it supply DJ with a list of their suppliers and logistics routes for the initial setup, and submit changes as and when they happen.
DJ charges a setup fee and an annual maintenance fee, which includes an agreed number of changes.
Information from Supplier and Risk Monitor can be linked into ERP or supply chain software so that up-to-date information about suppliers and logistics is flagged up to anyone about to place an order.
Costs and benefits
Clearly there's a cost to implementing a new system. BravoSolution's O'Meara says that with new customers who have relied on paper-based systems previously they expect an ROI between five and ten times, with healthcare providers showing the greatest savings and manufacturers tending towards the lower end because they have generally been better at managing their supply chain. Even accountants can't knock figures like that.