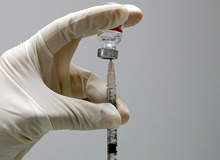 Increasing exposure to viruses, allergies and a year-long flu season are developing the international drug and vaccination market into a vibrant industry with ample funding for research and development. The field of new vaccines and allergy drugs for children in particular is set to see massive growth, but along with surging interest has come concern about the risks associated with developing drugs for children.
The child vaccination market has long suffered from the debate over the dangers for children, with parents dreading serious health problems as long-term consequences. A June 2011 survey published by the US Centres of Disease Control in the US Health Affairs journal suggested that while 95% of the 375 questioned parents with children under the age of six have already had them vaccinated, or plan to in the near future, 75% said they have some doubts about the safety of infant vaccinations.
In addition, 5% of the respondents said they intended to skip one or more of the recommended jabs. The parents expressed widespread concerns about the adequate safety testing of vaccines, their potential to cause illnesses such as autism, and worries over painful injections. The results highlight serious concerns about how the industry is perceived to operate: pharmaceutical companies and their customers do not cooperate but rather coexist, and many see the industry's lack of guidance as the reason why parents are confused and unaware about their children's medication.
'Ballpark' drug dosing regimens
Perhaps the biggest problem of paediatric medication is finding the right dosage. Many different guidelines have been developed over the years but none have been accurate or simple enough for routine clinical use. Based on weight, age and body surface area, children have been given countless wrong doses. Parents rely on the guidelines provided by the industry, while doctors refer to clinical practice, usually backed by evidence coming from randomised clinical trials.
For years drugs were only tested in adults. In the US, this rule applied until 1998 and drug developers were asked not to test new medicine on children, even if the medicine was specially designed for them. The resulting paediatric dosing recommendations were little more than guestimates.
"Almost one in five child drug doses (19.1%) were wrongly administered by hospital staff."
A UK study carried out by the School of Pharmacy, University of London and published in the Archives of Disease in Childhood in 2010 found the situation had not changed: 13.2% of 3,000 examined paediatric prescriptions written by hospital doctors in five hospitals across London were wrong.
How well do you
really

know your competitors?

Access the most comprehensive Company Profiles on the market, powered by GlobalData. Save hours of research. Gain competitive edge.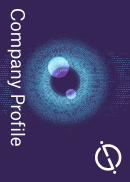 Company Profile – free sample
Thank you!
Your download email will arrive shortly
Not ready to buy yet? Download a free sample
We are confident about the unique quality of our Company Profiles. However, we want you to make the most beneficial decision for your business, so we offer a free sample that you can download by submitting the below form
By GlobalData
Even more mistakes were made during the administration of drugs: almost one in five child drug doses (19.1%) were wrongly administered by hospital staff.
Even though the study was carried out in 2004/2005, the authors believe the results still stand today. "It is highly unlikely that the situation has changed since our study was done," said University of London professor and co-author Ian Wang in 2010. He said the biggest problem was that medication used in hospitals had actually never been tested on infants. Doctors therefore have to make calculations based on the weight of each individual child, significantly increasing the risk of an overdose.
Paediatric drugs trials
"Quite simply, the main problem is children need drugs but they are not tested in them," says the European Medicines Agency's Paediatric Committee (PDCO) member Karl-Heinz Huemer, pointing out the real problem. The EU realised the dilemma and set up the committee with the new European Paediatric Regulation coming into force in 2007. Since then, the PDCO ensures that companies developing new medicines conduct studies in children and re-assess previous data of medicine use in children to guarantee the best possible outcome for the little patients.
"Accidental medication overdose in young children is an increasingly common but preventable public health problem."
Nevertheless, paediatric clinical trials in Europe and in the US have to face numerous challenges. "The number of patients (in clinical trials) is lower in general and the patient population is more heterogeneous," says Huemer. "You can't just involve children; you always have to consider which age groups are represented in your trials."
The trials very often need stratification, even if they are not applicable to all ranges of children. "You have to look for a different end-point in smaller children; you have to look specifically for different dosing," Huemer explains. "Dosing is the next problem. Very often, you need a different administration form for a paediatric trial. So it's a lot of things that together make it much more complicated. That's the reason that for such a long time, it hasn't been done."
Another challenge is the ethical aspect of paediatric trials: since parents often receive compensation for their children's participation in research, some industry members have expressed ethical concerns that they act in the best interest of their kids. A double bind for regulators: there are equal concerns about giving medicines to children in which they have not been tested.
Both Europe and the US have introduced legislation to improve the availability of high-quality, ethically researched and properly authorised medicines for children to ensure pharmaceutical companies and parents act in the children's best interest: in Europe with the European Paediatric Regulation in 2007 and in the US with the 2002 Best Pharmaceuticals for Children Act.
New FDA dosing guidelines
"Quite simply, the main problem is children need drugs but they are not tested in them."
In the US, the FDA has made further efforts to ensure that children receive medication in proper doses.
In May 2011, the Center for Drug Evaluation and Research's Safe Use Initiative released new dosing guidance to companies that make and distribute liquid over-the-counter drugs.
"Accidental medication overdose in young children is an increasingly common but preventable public health problem," said the centre's programme director, Karen Weiss, in a statement.
This move has undoubtedly resulted from confusing, unclear and inconsistent labelling, which sparked concerns about potential overdoses. Now, the FDA recommends including clearly marked and specifically tailored dosage delivery devices for all orally ingested liquid products. At the same time, Weiss also urged parents to be cautious when giving children medication.
Critics, however, say that sole recommendations and voluntary guidelines would not help to save the problem. Ian Wang and his co-authors of the study at the University of London suggested that "it is essential for policymakers to develop strategies to minimise" mistakes in medication dosing for children. They recommended the introduction of electronic prescribing systems to hospitals and other healthcare facilities. Even though paediatric systems are not yet readily available and foolproof, computers could be used to check calculations and alert doctors to possible errors.
At the same time they realised that computer systems in hospitals do not solve the problem of parents dosing medication for their kids at home. In any case, future research should concentrate on interventions to reduce medication errors in children.
The H1N1 case
The vaccine market has attracted the most criticism over the past years. A 13-year-long controversy surrounding the measles, mumps and rubella (MMR) vaccine was rectified in 2011. Vaccination rates had constantly fallen after UK medical researcher Andrew Wakefield claimed a causative connection between the jab and autism. His study was declared fraudulent by the British Medical Association (BMA) in January 2011.
With new vaccines have also come new debates over their suitability for children. Most recently, the European Medicines Agency (EMA) investigated reports that Pandemrix, the H1N1 vaccine by UK-headquartered GlaxoSmithKline (GSK) not approved in the US, may be tied to the chronic sleeping disorder narcolepsy in some children and teenagers.
In February, researchers at the Finnish National Institute for Health and Welfare suggested children injected with Pandemrix were found to be nine times more likely to suffer from the disorder. The World Health Organisation (WHO) reacted immediately and urged for more investigation into possible links between the vaccine and narcolepsy in children.
In April, the EMA announced that the vaccine's label should instruct physicians to weigh a potential risk of narcolepsy when considering whether to use it in children and teenagers. GSK reacted with a statement, saying, "further information must be gathered on a potential likelihood of a causal relationship before any conclusions can be drawn." The results of a more comprehensive EMA review are likely to be expected by the end of July 2011.