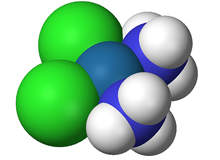 As drugs become more intelligent and focused on targeting deadly diseases and viruses, their ingredients are becoming increasingly complex and harder to handle.
Highly active pharmaceutical ingredients (APIs) in particular – such as those used to fight cancer or hepatitis – are more powerful today than they were a decade ago.
As a result, several API manufacturers are looking to improve the efficiency and quality assurance of these materials, whilst at the same time ensuring the safety of their staff, who handle them.
A recent study by business research and consultancy firm Frost and Sullivan on the changing dynamics of the global API market, however, notes there have been 'several instances' of non-compliance of APIs with the specified quality standards, leading to an overall negative perception on companies, particularly in Asian countries.
Stuart Needleman, president of active ingredient development and manufacturing at Aptuit, a drug developer and consulting firm based in the US and Europe, speaks to pharmaceutical-technology about the regulatory trends he is seeing in the market place – and the challenges they present, as well as the changing manufacturing processes and the overall outlook of the global API sector.
Sarah Blackman: What technological trends are you seeing in the active pharmaceutical ingredients sector?
"API manufacturers are looking to improve efficiency and quality."
Stuart Needleman: The key thing is that over the last few years, molecules have become more complex and more potent and you have to take more precautions to produce them.
I think the industry is working on certain therapies of molecules that are more challenging to produce and then making investments in how to handle those types of products. Molecules are becoming more potent because a lot of them are being made for oncology.
If you look at the growing industry of therapy, oncology molecules are, by nature, 'bad actors' (toxic and require special handling equipment and procedures).
Companies are also focusing on green chemistry, for example, recycling to reduce waste. Catalyst recovery projects are also important because this is a significant waste stream and if you can reuse that catalyst, you get the benefits economically and you minimise your waste stream.
SB: How can pharmaceutical firms handle APIs safely?
SN: You have things like clean rooms or what we would call anti-rooms. There's also all kinds of risk analysis now being carried out (FEMA – failure mode and effects) on how to handle the products so you minimise worker exposure.
Sometimes you default when you haven't got a lot of information on an early development of a molecule, which is classified as standard or normal. When the default is challenged you should take higher precautions earlier on, before anything is known about the product. So you should be making investments in glovebox technology to operate without any exposure to the employee.
SB: Are there screening processes in place to check the suitability of APIs?
SN: You run hazard reviews before you run it on a laboratory scale.
"Molecules have become more complex."
There is a sequence of initial safety analysis, then screening and early laboratory screening.
Then you jump into pilot before you go into full-scale production.
SB: Are manufacturing methods changing? Are you seeing more APIs being manufactured biotechnologically rather than synthetically, for example?
SN: We see a focus on manufacturing small molecules chemically and synthetically. We have heard the trend is going to change to naturally produced biotech molecules, but we have not seen that switch over yet.
SB: What are the biggest industry challenges you are facing?
SN: The biggest challenge is over capacity in the market place. The trend of India and China developing molecules remains a threat to major western producers like the UK, US, Germany and Switzerland.
The standardisation of inspections is also a challenge. There is the FDA inspection, versus the MHRA inspection, versus an inspection facility by another regulatory body. There's not yet been a final standardisation of inspections. For example, you can have a FDA inspection for as long as you want in the US, but in India and China it's two days. There is an imbalance that needs to be standardised.
Also, each regulatory agency has a different focal point. Some focus more on documentation, some focus on cleaning methods and some focus on cross contamination. So, you've got to make sure that you, as an organisation, remain aware of all the changes in regulations.
SB: Where do you see the future of the API industry heading?
"The biggest challenge is over capacity in the market."
SN: Other than the potential shake up of capacity, we see the market beginning to revitalise itself.
We will see a continued demand for small molecule production, and high potency APIs will still be a major driving force, but we do think there will be a trend going back into other indications of therapies as the industry always shifts.
We see the combination of things like process analytical technology and quality by design impacting normal standardised packages of technology. Finally I think we will see molecules become more complex. I don't think we will see the booms we had in the late 70s, 80s and 90s, but we are hopeful for the future.