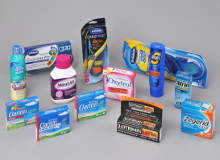 UK-based drug manufacturer AstraZeneca rejected an improved 'final' takeover offer from Pfizer.
Under the terms of the £69bn final deal, AstraZeneca shareholders would receive £24.76 in cash and 1.747 shares in the combined company, worth £55, for each share they currently hold. The new proposal makes a substantial increase of 15% over the current value of Pfizer's 2 May proposal of £62.6bn.
According to Pfizer, the improved proposal of £55 per share is final and will not be increased, as it increased the ratio of cash AstraZeneca shareholders would receive from 33% to 45%.
Allergan" src="https://www.pharmaceutical-technology.com/wp-content/uploads/image-digitalinsightresearch/Archive/Main/Allergentxt.jpg" alt="Allergan" width="200″ height="141″ />
Ireland-based pharmaceutical company Actavis signed an agreement to acquire US-based Botox-maker Allergan for $66bn or $219 per share.
As part of the deal, Allergan will receive a combination of $129.22 in cash and 0.3683 Actavis shares for each share of its common stock.
Actavis president Brent Saunders said: "This acquisition creates the fastest growing and most dynamic growth pharmaceutical company in global healthcare, making us one of the world's top ten pharmaceutical companies."
Liberia's Defence Minister Brownie Samukai said the Ebola virus disease outbreak is seriously threatening the country's future.
The deadly virus has killed more than 1,000 people in the country to date.
The World Health Organization (WHO) said the country is the worst hit by West Africa's Ebola epidemic and is expected to report thousands of new cases.
GlaxoSmithKline (GSK) and three leading research institutions formed a new European consortium to help further advance development of a candidate vaccine against Ebola.
The Ebola vaccine candidate is being jointly developed by GSK and US National Institutes of Health (NIH).
Supported with €15.1m funding from European Commission (EC), the consortium includes GSK and research partners from University of Oxford, Centre Hospitalier Universitaire Vaudois in Lausanne and the Bernhard-Nocht Institute.
Germany banned 80 generic drugs that had clinical trials performed by GVK Biosciences in India and were found to be substandard.
The ban by Germany's Federal Institute for Drugs and Medical Devices (BfArM) emerged after it suspended marketing authorisation of 17 generic drugs manufactured by five companies.
BfArM's decision follows investigation reports that clinical trials undertaken at the GVK Biosciences facility in Hyderabad had 'substantial deficiencies.'
Japan's National Institute of Biomedical Innovation (NIBIO), Aeras and Create Vaccine Company entered a collaboration agreement for the preclinical and clinical development of new mucosal tuberculosis (TB) vaccines.
The deal will advance vaccine candidates based on the rhPIV2 technology via preclinical stages, with the aim to advance to safety and immunogenicity testing in clinical trials.
The partners will collaborate jointly to establish development criteria and evaluate progress through agreed development milestones, which will include the characterisation of new vaccine constructs with a range of antigens, the conduct of immunology studies to identify the most promising novel vaccines, and the establishment of current good manufacturing practices (cGMP).
The Centers for Disease Control and Prevention (CDC) reported that 75 Atlanta-based staff may have been unintentionally exposed to live Bacillus anthracis, which causes the anthrax disease, and are being monitored or provided antibiotics to prevent infection.
According to CDC, the staff may have been unintentionally exposed to Bacillus anthracis after they failed to follow established safety practices.
The CDC found the potential exposure on 13 June when original bacterial plates were collected for disposal and Bacillus anthracis colonies (live bacteria) were found on the plates.
Actavis entered a definitive agreement to acquire fully integrated, specialty pharmaceutical company Forest Laboratories for $25bn, or $89.48 per Forest share in a cash and stock combination.
The acquisition of Forest is expected to be completed in 2015. It will increase specialty drugs to represent 50% of combined company revenue of more than $15bn.
The deal is expected to yield double-digit accretion to non-GAAP earnings in 2015 and 2016, with significant annual free cash-flow generation of more than $4bn in 2015.
US-based Merck signed an agreement to acquire Sigma-Aldrich for $17bn (€13.1bn), which will boost the company's position in the life science industry.
Under the deal, Merck will acquire all outstanding shares of Sigma-Aldrich for $140 per share in cash.
Merck executive board chairman Karl-Ludwig Kley said: "This transaction marks a milestone on our transformation journey aimed at turning our three businesses into sustainable growth platforms."
Novartis" src="https://www.pharmaceutical-technology.com/wp-content/uploads/image-digitalinsightresearch/Archive/Main/Novartistxt.JPG" alt="Novartis" width="200″ height="144″ />
Novartis reached a definitive agreement with GlaxoSmithKline (GSK) to acquire GSK's oncology products, divest its vaccines business (excluding flu), and create a new joint venture by combining their consumer divisions.
Under the terms of the agreement, Novartis will pay $14.5bn to GSK and up to $1.5bn contingent on a development milestone to acquire its oncology products. Novartis will have opt-in rights to GSK's current and future oncology research and development pipeline.
Novartis is expected further reinforce its oncology business and improve the growth profile of the combined portfolio with the acquisition of GSK's oncology products.
Bayer" src="https://www.pharmaceutical-technology.com/wp-content/uploads/image-digitalinsightresearch/Archive/Main/BayerMercktxt.jpg" alt="Bayer" width="200″ height="130″ />
German chemical and pharmaceutical company Bayer entered a definitive agreement to acquire the consumer care business of US-based Merck for $14.2bn.
Under the terms of the agreement, Bayer will acquire Merck's existing over-the-counter (OTC) business, including global trademark and prescription rights for Claritin and Afrin.
Merck's consumer care business includes brands such as Claritin, Coppertone and Dr Scholl's.