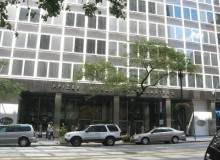 US drug manufacturer Pfizer signed an agreement to buy Irish Botox maker Allergan for $160bn, creating the world's largest pharmaceutical company.
Allergan's parent firm will be the parent of the combined business and its shareholders will receive 11.3 shares of the new firm for each of their existing shares.
The deal will see Pfizer stockholders get one share of the new company for each of their shares or a portion of payment in cash from $6bn to $12bn.
Israel-based Teva Pharmaceutical Industries made an offer of around $40bn to acquire US-based generic and specialty pharmaceuticals firm Mylan.
Teva proposed to pay $82.00 per Mylan share, representing a 37.7% premium to its stock price on 7 April. Teva board of directors have unanimously approved the proposal.
Teva Pharmaceutical Industries president and CEO Erez Vigodman said: "We have long respected Mylan's business, and we are confident that Mylan's board of directors and stockholders will agree that our proposal represents a significantly more attractive alternative for Mylan and its stockholders than Mylan's proposed acquisition of Perrigo.
Israel's Teva Pharmaceutical Industries entered an agreement with Allergan to acquire its generic drug unit Allergan Generics for around $40.5bn.
Under the deal, Teva will pay $33.75bn in cash and provide $6.75bn worth shares to Allergan, representing an estimated under 10% ownership stake in Teva.
The acquired business is expected to transform Teva's global generics space through expanding its generics pipeline, R&D capabilities, operational network, supply chain, global commercial deployment and infrastructure.
Canada-based Valeant Pharmaceuticals International increased its offer to an enterprise value of $15.8bn from $14.5bn to acquire Salix Pharmaceuticals.
Both firms have entered an amendment to their agreement and plan of merger announced in February.
Under the amendment, Valeant will pay an increased price of $173.00 per share to Salix over the original price of $158.00 per share. The revised offer price will add around additional $1bn cash to Salix stockholders.
Generic drugmaker Mylan officially made its $27bn takeover bid directly to shareholders of the Irish over-the-counter (OTC) firm Perrigo after its board rejected the previous proposal in April.
Under the revised bid, Mylan is offering $75 in cash and 2.3 shares of Mylan for each Perrigo share held, valued at around $187 based on the closing price of Friday.
If the transaction is complete, Perrigo shareholders will own 40% of the combined company.
London Mayor Boris Johnson announced plans to establish a £10bn 'megafund' to support UK pharmaceutical companies developing new drugs and treatments.
The proposal will be discussed at a special conference hosted by the mayor's office in conjunction with MedCity, and aims to maximise the full economic and health benefit of the capital city's world-leading research and development base.
Companies such as Lilly, Pfizer, Imperial Innovations, Silicon Valley Bank, European Investment Bank and JP Morgan will explore options for innovative new funding models that support long-term drug development and company growth.
GlaxoSmithKline (GSK) entered a public-private partnership with the University of North Carolina at Chapel Hill (UNC-Chapel Hill) to create a HIV Cure Centre and a new company, Qura Therapeutics.
The partnership will bring together academic and pharmaceutical research scientists, as well as redefine the way of conducting research and create a new model to seek breakthroughs needed to tackle the global health issue.
The HIV Cure Centre, which is planned to be built on the UNC-Chapel Hill campus, will focus exclusively on finding a cure for HIV/AIDS. Qura will focus on handling intellectual property, commercialisation, manufacturing and governance.
UK MPs have voted in favour of the three-person in-vitro fertilisation (IVF) technique, setting the stage for Britain to become the first country to allow mitochondrial DNA replacement.
The IVF technique involves the creation of babies with DNA from two women and one man. This procedure is expected to avoid transfer of genetic diseases from mother to child.
A total of 382 MPs voted in favour and 128 against the technique, in a free vote in the House of Commons, reported BBC.
Sprout Pharmaceuticals has obtained approval from the US Food and Drug Administration (FDA) for its Addyi (flibanserin 100mg) to treat acquired, generalised hypoactive sexual desire disorder (HSDD) in premenopausal women.
HSDD is a persistent absence of sexual thoughts, responsiveness and willingness to involve in sexual activity. While acquired HSDD pertains to HSDD that develops in a patient who previously had no problems with sexual desire.
Addyi is a once-daily and non-hormonal pill that is claimed to be the first and only FDA-approved treatment for HSDD, a common form of female sexual dysfunction.
A clinical trial started in the UK to determine whether using aspirin can stop cancer from returning, involving around 11,000 people nationwide.
Claimed to be the world's largest ever clinical trial of this kind, Add-Aspirin phase III will be conducted on patients who have recently had, or are having, treatment for bowel, breast, oesophagus, prostate or stomach cancer.
Funded by Cancer Research UK and the National Institute for Health Research (NIHR), the study will see people taking aspirin every day for five years.