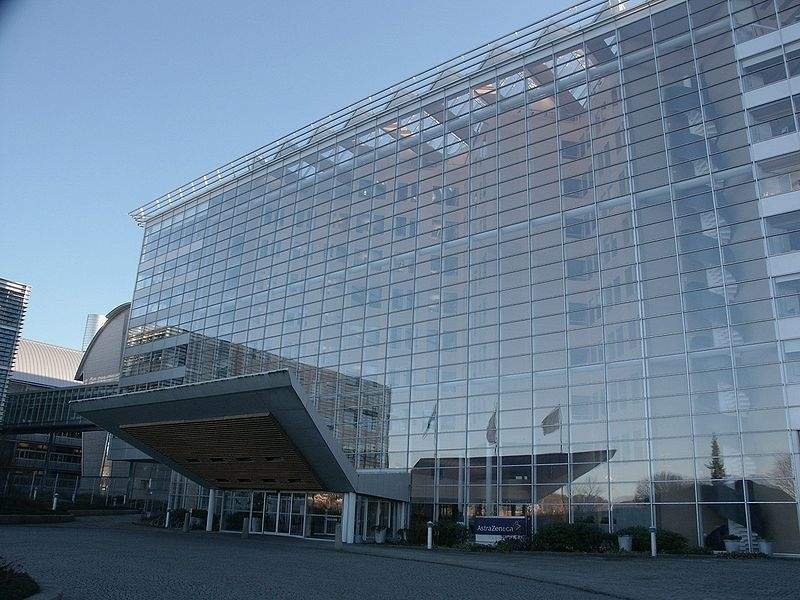 AstraZeneca received approval from the US Food and Drug Administration (FDA) for a new indication of its Faslodex (fulvestrant) to treat women with hormone receptor-positive (HR+), human epidermal growth factor receptor 2 negative (HER2-) advanced or metastatic breast cancer (MBC).
The approval expands the use of Faslodex to include use in combination with Ibrance (palbociclib).
Fulvestrant is indicated in the European Union to treat postmenopausal women with oestrogen receptor positive, locally advanced or MBC for disease relapse on or after adjuvant anti-oestrogen therapy, or disease progression on therapy with an anti-oestrogen.

The World Health Organisation (WHO) reported that the mosquito-transmitted Zika virus is spreading explosively and could infect as many as three to four million people in the Americas.
The virus is mainly linked to severe birth defects in thousands of babies in Brazil and has dramatically increased.
The WHO called for an emergency meeting to help determine its response, as well as an observed rise in neurological disorders and neonatal malformations.

NHS England planned to reconsider its previously made decision not to fund the new HIV treatment pre exposure prophylaxis (PrEP).
PrEP is a new way of using anti-retroviral drugs (ARVs), which are usually used for treating people with diagnosed HIV, to stop those at very highest risk from contracting the virus.
NHS previously said that local authorities are responsible for offering HIV prevention services and it will no longer consider whether to commission PrEP.

The Ministry of Public Health officially declared Thailand to be the first country in Asia to be free of the transmission of human immunodeficiency virus (HIV) and syphilis from mothers to their infants.
Among one of the rare countries in the world to be certified as free of HIV transmission, Thailand reports the rate of HIV transmission from pregnant mothers to their newborn children to have fallen below 2%, declining from 10.3% in 2003 to 1.91% last year.
As per World Health Organisation (WHO) global guidelines, the mother-to-child HIV transmission can be effectively eliminated when the rate of transmission falls below 2%.

US-based biopharmaceutical company AbbVie planned to acquire biotechnology company Stemcentrx for nearly $5.8bn.
AbbVie will take over Stemcentrx along with its major late-stage asset rovalpituzumab tesirine (Rova-T), which at present is in registrational trials for small cell lung cancer, also known as small-cell carcinoma (SCLC).
Rova-T is a biomarker-specific therapy and obtained from cancer stem cells and targets delta-like protein 3 (DLL3), which is expressed in more than 80% of SCLC patient tumours and is not present in healthy tissue.

National Health Service (NHS) England, the National Institute for Health and Care Excellence (NICE), Public Health England and the UK Department of Health jointly introduced the country to a new approach for the appraisal and funding of cancer drugs, the new Cancer Drugs Fund (CDF).
The CDF replaced the previous fund, which closed on 31 March last year after it had come under unsustainable financial pressure.
As CDF comes into effect, several drugs such as bosutinib, ceritinib, dabrafenib, trametinib, ipilimumab and nivolumab will be immediately eligible to receive interim funding, that are subject to agreement from the relevant pharmaceutical companies.

Canada-based Valeant Pharmaceuticals International reportedly planned to acquire US-based 'female Viagra' Addyi drugmaker Sprout Pharmaceuticals for around $1bn.
Under the deal, Valeant is expected to pay $500m upfront and the remaining amount the next year, reported The Wall Street Journal.
Sprout received approval from the US Food and Drug Administration (FDA) for its Addyi (flibanserin 100mg) to treat acquired, generalised hypoactive sexual desire disorder (HSDD) in premenopausal women.

Researchers at Columbia University Medical Centre (CUMC) identified how anti-epileptic drug Perampanel blocks AMPA receptors in the brain that help in the transmission of electrical signals and play a role in the development of seizures.
Epilepsy is a group of neurological diseases characterised by epileptic seizures.
Better understanding of how epilepsy drugs work could lead to the development of more effective drugs with fewer side effects.

Patheon signed an agreement to acquire a new active pharmaceutical ingredients (API) manufacturing facility in Florence, South Carolina, US, from Roche.
Under the agreement, the site will be purchased by Patheon for an immaterial sum, as well as the cost of associated inventory and spare parts.
Patheon also signed a supply arrangement with Roche, which will help defray the costs associated with running the site for the next few years.

GlaxoSmithKline (GSK) submitted a biologics licence application to the US Food and Drug Administration (FDA) for approval of its candidate shingles vaccine, Shingrix, to help prevent herpes zoster (shingles) in people aged 50 years or more.
The drug candidate is not currently approved for use anywhere in the world and is a non-live, recombinant vaccine developed to help prevent shingles and associated complications.
Shingrix combines glycoprotein E, a protein found on the varicella zoster virus (VZV) that causes shingles, with an adjuvant system, AS01B, which is intended to improve the immunological response to the antigen3.