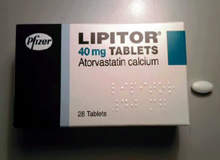 In the US, pharmaceutical marketing provides the traditional mediums of television, magazines, radio and newspapers with a cash injection of about $5bn a year. But of late, questions have been raised about just how successful pharmaceutical marketing campaigns really are.
A report from PricewaterhouseCoopers says marketing is by far the biggest corporate expense for pharma, caused by the lack of innovative drugs entering the market. If companies focus on developing the drugs for which there is a real need, however, drugs will not need to be heavily promoted at all, according to the firm.
The argument is not new. Analysts have suggested that too much money has been spent on pharmaceutical marketing in the past, and now the "credit crunch" is acting as a catalyst for pharma firms to take action. Figures from TNS Media Intelligence show big players have reduced advertising budgets in recent times. Johnson & Johnson, for example, slashed its budget from $2.409bn to $2.401bn in 2007 and GlaxoSmithKline reduced its advertising spending from $2.505bn to $2.457bn.
Reports from the likes of Harvard Medical School have shown that some traditional forms of advertising, such as direct-to-consumer, have little effect on prescription drug sales. It suggests pharmaceutical companies need to assess how they are spending their advertising budgets.
The Harvard report, published in the British Medical Journal in September 2008, focused on adverts for three specific drugs – Enbrel for rheumatoid arthritis, Nasonex for nasal allergies and Zelnom for irritable bowel syndrome. Michael Law, lead author of the study, said results showed that direct-to-consumer advertisements "probably aren't as effective as widely perceived".
Principal investigator on the study, Harvard Medical School professor Stephen Soumerai, says little data has ever been collated to prove these marketing techniques ever worked for the pharmaceutical market. Despite this, the European Commission is still debating whether to join New Zealand and the US in allowing such marketing strategies to take place.
"Pharmaceutical companies perceive the threat of government regulation on marketing to be a stronger threat now than it has been in the past."
From restrictions to regulations
This is not to say that pharmaceutical companies necessarily want to promote products direct to the consumer. Market research firm TNS's senior vice president of research Jon Swallen says that although pharmaceutical marketers have become more experienced with direct-to-consumer (DTC) advertising in the last decade, the feeling is starting to shift.
DTC became quite popular when the US FDA eased advertising restrictions in 1997, following which time according to Swallen, it was growing at double-digit rates.
But with government regulations on marketing changing, companies are now seeking to regulate themselves.
"The pharmaceutical companies perceive the threat of government regulation on marketing to be a stronger threat now than it has been in the past," Swallen says. "They recognise that if the government gets involved they'll be worse off."
Pfizer, for example, has recently been cut by regulations, reaching a settlement for $894m in October with Hagens Berman on behalf of purchasers of Celebrex and Bextra. The suit said Pfizer misled physicians and consumers when it claimed that Bextra was superior to other non-steroidal anti-inflammatory drugs, when the drugs had no appreciable difference than cheaper medicines.
Hagens Berman also filed a suit on behalf of consumers of Celebrex, claiming Pfizer had failed to disclose serious risks associated with the drug, including blood clots, heart attack, stroke and other cardiovascular problems. Managing partner at Hagens Berman Steve Berman called its win a victory for purchasers and third-party consumers.
"In the US, more than 145 million adults use the internet to research health information."
"It's also an example of the critical role private litigation plays in holding pharmaceutical companies accountable in an era when the FDA can't or won't act as a watchdog," he said.
Interestingly, in September the US FDA launched "Be Smart About Prescription Drug Advertising", a campaign encouraging consumers to watch for false or misleading drug adverts. The FDA's website now provides a link for people to report complaints about adverts they suspect of falling foul of the rules.
Pfizer changes its marketing tactics
Pfizer may have also learned from this situation. It is one of the few companies bucking the trend and increasing its advertising budget – it went up from $1.006bn to $1.256bn in 2007. A lot of this can be attributed to the company's push for more educational advertising for its controversial stop smoking drug Chantix.
Speaking at last month's UBS Global Life Science Conference in the US, Pfizer's president of worldwide pharmaceutical operations Ian Read said the company was going through a period of radical change, not only in culture but also how it goes to market.
For drugs such as the worldwide bestseller Lipitor, the company was focusing on differentiating the drug from generic options and launched its new DTC "heart to heart" campaign. Read said this was creating new starts and receiving positive early feedback from consumers and physicians.
"In September the US FDA launched "Be Smart About Prescription Drug Advertising", a campaign encouraging consumers to watch for false or misleading drug adverts."
Read said Pfizer had also returned to a DTC model for its stop smoking drug Chantix, which had come under fire for being linked to suicides. The advertisements feature testimonials for consumers and move away from the non-branded health education advertising Pfizer had been running for the medication.
The company was also seeking to support countries with good non-tobacco policies in emerging markets in Europe and Asia, particularly Japan and China.
In emerging markets Read said a recognisable brand still means a lot. In countries like China, where Pfizer aims to be in 650 cities supplying 784 million people by 2017, an understanding of the local market and a willingness to partner with local government and medical institutions is vital.
"Emerging markets are expected to drive most of the global growth in the next decade – we currently have a 3% share which represents about $3bn [in emerging markets]," he said.
The company's strategy for its emerging markets would focus on looking at more efficient ways to reach consumers, including electronic media and physician-to-physician selling. It is all, according to Read, part of a move towards more of an account-managed approach. For example, in countries such as Sweden it has engaged key account managers who only see county decision makers and key clinicians. In the UK sales teams have also been directed to adopt an account management approach and target Primary Care Trusts.
"Our sales have gone from flat to negative to a 4% growth," says Read.
Making marketing viable
So where does this leave the marketing department? One answer given by pharmaceutical and healthcare market research company Manhattan Research suggests that the internet is the way forward. In the US, according to research president Mark Bard, more than 145 million adults use the internet to research health information.
"The industry still does not see the internet as a mass-market medium or as a motivational tool."
"Tough economic times cause marketers to be held more accountable for spending and measurement," says Bard. "With over 145 million consumers online for health, new media offers cost-effective ways to reach and engage target audiences."
Internet advertising is a growing area and figures from TNS show GSK spent $29.4m on internet advertising, while Johnson & Johnson spent $49.2m and Pfizer $24.2m. The actual figures could be higher when you take into account the money spent on search engine optimisation to make sure each of these companies stays at the top of any internet search.
Analysts, however, say the industry still does not see the internet as a mass-market medium or as a motivational tool when it comes to getting consumers to visit their doctor and ask for a specific brand.
What these companies are missing is the fact the internet is already providing streaming audio video and animations, just like television. This means the potential for word-of-mouth marketing via social networking is almost untapped at present, although it is rumoured some pharmaceutical companies have submitted consumer-generated videos to YouTube.
The one deterrent the internet has for pharmaceutical marketing is the lack of measurement tools. For example, a marketer cannot easy measure return on investment from internet advertising, and hence justify spend. Individual company websites are generating hits just the same. A recent study found that AstraZeneca's website for its heartburn medication Nexium, purplepill.com, has already generated more than one million unique visitors.
From account management to the internet, marketing departments in pharmaceutical companies, could have a challenge on their hands. Emerging markets, it seems, will always hold new opportunity for tried-and-tested techniques, but more savvy consumers in the west may take a little bit more to buy.