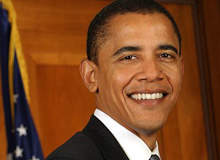 In an industry that has traditionally shunned healthcare reforms in response to previous legislative or regulatory changes the American pharmaceutical sector appears to be manoeuvring itself to embrace change, or at least attempt to control its affect.
Healthcare reform was top of President Barack Obama's list when he promised change during his election campaign, and now, the pharmaceutical industry appears to be taking steps to align itself with Obama's rhetoric and polish its image. Long viewed as Republican-dominated, the industry's lobbying arm is spending tens of millions of dollars on advertising promoting Obama-style health coverage for every American.
Pharmaceutical Research and Manufacturers of America (PhRMA) president and CEO Billy Tauzin said the industry supports healthcare reform and has launched 'Platform for a Healthy America' to help promote the changes.
Marketing restrictions
Drug companies are also voluntarily submitting to a host of marketing restrictions in an attempt to pre-empt stricter regulations that lawmakers in both parties are pursuing surrounding advertising.
"We had better self-police and stop doing the things that cause so much criticism, or we're going to get legislated and regulated by government," said Tauzin.
"The American pharmaceutical sector appears to be manoeuvring itself to embrace change."
The changes come at a time when America's drug makers are under extreme pressure with reforms offering the potential for direct price negotiations with Medicare, the importation of cheaper prescription medicines and legislation that could clear the way for cheaper generic versions of biotech drugs.
Equally worrying for those in the industry is Obama's expected overhaul of the Food and Drug Administration although others argue it could have the affect of getting the FDA moving on approvals.
Whichever way you look at it companies are moving independently to cushion themselves against planned reforms. There are those like Merck, which announced in December that it was joining a coalition in support of broad healthcare reform, including controversial measures to compare the performance and price of medications.
Merck's global human health unit president, Kenneth Fraizer said in a speech the industry understood clearly it was entering the debate at a time when the pharmaceutical industry's standing was low. "We face a choice of acting from a place of fear of the potential harm that could occur to us in reform or acting on the hope of what reform could mean to our industry," he said.
While GlaxoSmithKline chief executive Andrew Witty said in a speech announcing the company's 2008 results that there were upsides and downsides to healthcare reform under President Obama. "It is going to be swings and roundabouts [in terms] of volume and price. The timing is uncertain but it is clearly coming." Witty said.
Witty said the reform's primary objective was to bring more people in to the healthcare system to drive volume, but one of the clear downsides was the discussion around reimportation of drugs from countries with lower prices and discussion around price levels and comparative effectiveness.
Comparative effectiveness
Comparative effectiveness was put on the table as part of the $787bn economic stimulus bill approved by Congress this month and it provides, for the first time, substantial amounts of money for the federal government to compare the effectiveness of different treatments for the same illness.
"Healthcare reform was top of Obama's list when he promised change during his election campaign."
Under the legislation researchers will receive $1.1bn to compare drugs, medical devices, surgery and other ways of treating specific conditions. The bill will create a council of up to 15 federal employees to coordinate the research and advise the president and Congress on how to spend the money.
The programme is said to respond to a growing concern that doctors have little or no solid evidence of the value of many treatments. It has, however, been called a lightning rod for pharmaceutical and medical-device lobbyists who fear the findings will be used by insurers or the government to deny coverage for more expensive treatments and, thus, to ration care.
Witty said European officials often considered the costs as well as the clinical benefits of new drugs — with mixed results.
"Comparative effectiveness is a useful tool in the tool kit, but it's not the answer to anything. Other countries have fallen in love with the concept then spent years figuring out how on earth they can make it work," Witty said.
Ethically marketing pharma
Throughout Obama's campaign it was clear the industry was on his reform radar and other changes on the immediate horizon are regulatory changes that will alter how the industry markets products.
"Pharmaceutical companies are moving independently to cushion themselves against planned reforms."
Senator Charles E Grassley (R-Iowa) intends to refile a bill requiring drug and biotech companies to report to the federal government all gifts or payments to physicians for research, speeches, travel, consulting or anything else. Companies failing to report would face financial penalties.
Meanwhile Republican Henry A Waxman (D-California), the incoming chairman of the Energy and Commerce Committee, supports legislation giving the FDA power to selectively ban direct-to-consumer advertising in the initial years a medication is on the market.
"It is in these first few years of a drug's life that drug companies often aggressively market their products," Waxman said in a recent speech. "This increases the number of consumers exposed to the safety risks of new products, long before those risks are truly understood."
The industry opposed the FDA measures but has supported a watered-down version of Grassley's bill and has once again shown it is willing to work to improve its image.
PhRMA members have adopted a voluntary marketing code and as of the start of this year about 40 companies agreed to stop distributing notepads, pens, T-shirts, soap dispensers, napkins and other goods displaying product logos.
The voluntary code also sets new restrictions on buying meals for physicians. Fancy restaurant dinners are out unless they include a substantive presentation from a medical expert. Food deliveries to a physician's office are still acceptable, as are some meals at conferences.
In March, drug companies will also begin following stricter advertising policies. Actors posing as doctors, as well as celebrity endorsers will be identified accurately in commercials.
"You're seeing a greater trend toward transparency and openness among pharmaceutical companies to let people know how we do business and what services are available," said AstraZeneca spokesman Tony Jewell.
"Comparative effectiveness is a useful tool in the tool kit, but it's not the answer to anything."
Overall the reforms are about bringing better and more cost-effective healthcare to Americans. Consumers have welcomed the planned reforms with many supporting the anticipated overhaul, especially such key proposed elements as government negotiation with drug companies to lower drug prices, or some form of a national health insurance exchange, a new Harris Interactive / HealthDay poll found.
In fact, half of the 2,491 adults surveyed in the nationwide poll said they either 'strongly' or 'somewhat' supported the president's plan to overhaul health care. 29% said they were still not sure about the plan, while 20% expressed opposition to the Obama proposals.
Support for certain reforms appeared especially high in the poll. For example, 78% of those polled said that allowing Medicare to directly negotiate drug prices with pharmaceutical companies was a 'good idea'.
Whether or not the pharmaceutical industry really sees it the same way remains to be seen. Overall the changes the new president will ring in with high impact on the industry appear to surround legalisation of the importation of cheaper prescription medicines, legislation clearing the way for generic versions of biotech drugs and direct price negotiations between Medicare and drug makers say analysts.
The Bush administration has stopped some of those changes so far but the Obama team is expected to be more supportive and the industry says it is prepared for anything and everything over the next year.
While a consensus of support for change appears to be apparent as one analyst told the Chicago Tribune – "it's easy to agree on principals of change and then see the good cheer disappear when it's time to make something happen. Once you get into the details, the consensus is going to vanish pretty quickly, I suspect."