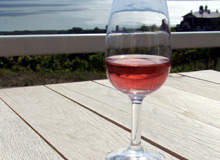 Could small, dedicated thermal processing units change the way pharmaceuticals and food products are processed? Although the pharmaceutical and food industries still process product in autoclaves, the food industry, in particular, has progressed to continuous flow thermal processing over the years while the pharmaceutical firms are still struggling with some of the major disadvantages.
Food pasteurisation or sterilisation standards are usually controlled by national food safety agencies such as the United States Department of Agriculture and the Food Standards Agency in the UK. Meanwhile, pharmaceuticals are controlled by the Food and Drug Administration in the US and by the Medicines and Healthcare products Regulatory Agency in the UK.
The autoclave was invented in 1879 by Charles Chamberland to sterilise products by subjecting them to high-pressure steam at 121°C or more. Nowadays, continuous flow thermal processing is superseding large-scale autoclave sterilisation of food, which can adversely affect the taste and quality of the product.
Pasteurisation, from which continuous thermal flow technology evolved, is a process that slows microbial growth and was originally conceived by French chemist and microbiologist Louis Pasteur in 1864 as a way of preventing wine and beer from souring.
"Continuous flow thermal processing is superseding large-scale autoclave sterilisation of food."
Food sterilisation was originally carried out with autoclaves but when continuous thermal pasteurisation flow technology evolved, producers found that instead of putting a product in an autoclave and cooking it for long periods, they could pump the product though a series of heat exchangers to even higher temperatures.
They found that as they increased the temperature, they could dramatically decrease the time that they needed to heat the product.
How well do you
really

know your competitors?

Access the most comprehensive Company Profiles on the market, powered by GlobalData. Save hours of research. Gain competitive edge.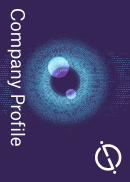 Company Profile – free sample
Thank you!
Your download email will arrive shortly
Not ready to buy yet? Download a free sample
We are confident about the unique quality of our Company Profiles. However, we want you to make the most beneficial decision for your business, so we offer a free sample that you can download by submitting the below form
By GlobalData
Pharma feels the pinch
Pharmaceutical companies continue to use autoclave technology because of the obvious advantages. They can treat small batches and at the same time put in indicators to verify that the product is safe.
Nevertheless, the autoclave does have disadvantages for pharmaceutical manufacturers. For example, when you put a basket of a batch of vials of pharmaceuticals in an autoclave, the vial in the centre of the basket is going to have a much smaller heat exposure than one in the corner.
Both are going to be sterile but there will be a variation in quality and in functionality because the vial in the corner has effectively been cooked for three or four times as long as the vial in the centre.
Furthermore, if the basket of vials is reduced to half its size, the vial in the centre of the smaller basket has a different heat exposure from the vial in the centre of big basket. Once again there is a variability of quality within a batch because of the different heat exposures, as well as between batches because of batch size. The bottom line is that although they are all safe, qualitatively and functionally they may have significant differences.
"The pharma industry does not normally use continuous flow technology because of scale."
The issue of heat exposure means that almost certainly the functionality of the product is degraded. If an autoclave takes 20 minutes to heat up, then the heat is maintained for 20 minutes and the same length of time is taken to allow it to cool down. In other words, the product is exposed to an hour of heat exposure whereas in continuous flow process it might be as little as 0.2 minutes.
For pharmaceutical companies there is also the issue of economies of scale. The pharmaceutical industry does not normally use continuous flow technology because of scale – a drug or vaccine tends to be produced in small quantities – whereas in food if you have a dairy you might easily be sterilising 6,000 gallons an hour.
Scaling up
To address the problem some manufacturers of continuous flow technology are now seeking to tackle the issue of scale by producing micro thermal units specifically aimed at industries that need to handle small quantities.
MicroThermics vice-president David Miles says that although the pharmaceutical industry is still using the batch-style technology, it is investigating micro thermal technology. "There had been concerns that the product using thermal technology might not be as sterile but now they can't really argue that the product isn't sterilised given continuous flow technology's proven track record," Miles says.
In continuous flow thermal processing, the product is pumped through a heat exchanger or series of heat exchangers to heat it up. It is then passed through an insulated tube to maintain the temperature for a period of time to sterilise or pasteurise it and it is then passed through a cooling heat exchanger to cool it down. Different ranges of thermal processing are also used to increase shelf-life.
"The food industry found thermal to be a much more efficient way to produce food and the technology that evolved became much safer."
"Over the years the food industry found thermal to be a much more efficient way to produce food and the technology that evolved became much safer," Miles says. "If you look at the continuous flow model it is being used to produce millions of packages a day with a zero failure rate which is strong evidence of its verification."
Government agencies focus on the safety of products and not the nutritional process. When producing food using the thermal process, however, manufacturers' priorities are that the product can be safely consumed, taste and quality are maintained and shelf-life can be increased.
One of the main advantages of continuous flow technology is that when you are pumping product through a series of heat exchangers, every molecule of that product receives exactly the same heat exposure. There is no variability within a batch or between batch sizes. On a continuous flow basis, overall heat exposure is also dramatically reduced and so the loss of functionality and variations in functionality are minimised.
In many pharmaceuticals, crystal formulation – the shape of the active pharmaceutical ingredient to be used by the body and its receptivity – is vital. With the autoclave process, however, there is sometimes a loss of this functionality as processors can not control the overall heat exposure in the autoclaves and this leads to a failure to produce the right crystallisation formation in the molecule.
Going forward, the pharmaceuticals industry will have more requirements for viral inactivation not only in vaccines but also in viruses that are known to contaminate pharmaceuticals and the lines of cultures used to produce them. Viruses are heat liable and will die if heated or sterilised properly. Pharmaceutical ingredients or cell lines that are continuous flow thermally treated will, therefore, not only be safe but qualitatively and functionally superior.