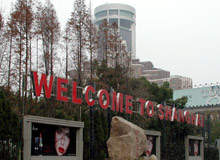 The recent financial crisis has put increasing pressure on drug and pharmaceutical companies to look more closely at their return on investment for research and development. This has led them to narrow the range of projects to focus on those that they believe will bring the best returns.
There has also been a change in the way these companies operate. About a third of the compounds they use now originate from outside the company, a figure that used to be close to zero. "Within a few years, this could be as high as 70%," says Julian Remnant, director of life sciences for Deloitte. "They are finding the best science is coming from external laboratories."
In parallel, there is a huge push to look at the cost base of research and development, and companies want these costs to be predictable, something that is hard to achieve when the research is carried out internally. Outsourcing, in contrast, can be done at a fixed cost.
Alongside this trend, the pharmaceutical industry is also in a state of flux as it shifts its base from chemical molecule-based products to biological ones, bringing with it different manufacturing techniques and a lot more clinical trials. This has brought with it an increase in costs that an industry already facing pressure to reduce prices is finding hard to sustain.
Outsourcing to emerging markets
The combination of all these factors has led some companies to look at the option of outsourcing key functions to cheaper parts of the world, notably India, south-east Asia and Latin America.
"The processes for biological [products] are a lot more stringent," says Swetha Shantikumar, an analyst with Frost & Sullivan. "A lot more data needs to be gathered, and the costs of this are high in Europe or the US. Yet there is cheaper manpower and similar facilities available in some of the emerging markets."
"Everyone wants more generic drugs cheaper, so there is more pressure to outsource."
On top of this, many common drugs will be reaching the end of their 20-year patent protection in coming years so companies are hoping to jump and start manufacturing them cheaply, something that may prove too expensive in western countries. Factor in a desire for cheaper generic drugs and it is clear why some companies have looked to outsourcing. "Healthcare costs are hitting the roof," she says. "They want more generic drugs cheaper, so there is more pressure to outsource."
The governments of China and India are aware of this and are setting up western standards-compliant facilities to attract western drug companies, while the Brazilian Government is setting up similar infrastructure so it too can get a share of the pie.
Clinical trials
"India has the advantage that its gene pool of patients is very similar to that of the West, so clinical trial results will be similar," says Shantikumar. "This makes the approval process quicker."
The patient profile in some of these countries is wider than in the West, which can also be an advantage for clinical trials. China, for example, has a massive population and, especially in rural areas, a lower standard of healthcare than the West. This results in a large number of ill people – a ready audience for clinical trials. It's a process that also benefits the Chinese people as the government is keen to set up more rural hospitals. Setting up combined facilities that can carry out clinical trials and act as local hospitals is seen as a way to let the West partly fund their creation.
The cost per patient for conducting clinical trials in these countries is significantly less than in the West. It is also seen as a long-term investment to be in growing markets for healthcare. Having facilities in these countries makes it easier for launching and selling products in these markets, and in some cases regulations insist that the trials of drugs have to be carried out locally for the drug to be made available.
Developing countries are able to capitalise on what is becoming known as the brain gain. Over the years, many of the top scientists and medical staff have been attracted away from these countries by the higher earning potential of the West. Setting up research laboratories and more medical facilities on home soil is now starting to bring some of them back into the fold.
"They are coming back and bringing knowledge with them," says Shantikumar. "Also, the financial crisis in the west has led to a lot of people heading back to their own countries."
One big drawback for western companies in some countries, notably China, has always been IP protection. Counterfeiting of just about everything has been a major problem in many south-east Asian countries and has discouraged companies from investing in these areas. But the situation is improving and the Chinese Government in particular is making big strides to tackle this.
"The government wants to improve the situation so foreigners will be comfortable investing," says Shantikumar. "Previously, there were a lot of security issues. The Indian IP system is stronger than China's but both are trying to improve." India has a language advantage over China when it comes to attracting western companies because far more of its population speak English.
"Drug and pharmaceutical companies are looking more closely at their return on investment for R&D."
A disadvantage for all these emerging outsourcing locations is that physicians in their hospitals are not as familiar with the clinical trial process as they are in the west, but that is also improving.
"There are also disadvantages because of lax regulations," says Aparna Krishnan, senior research analyst at IHS Global Insight. "If they work with local industry, there is a danger of supplies being contaminated because standards are not adopted. This is the main worry. It makes more sense for them to set up their own facilities so they can maintain standards."
Remnant agrees: "There are quality issues. The level of compliance is not as high as in the West."
Government finance is more readily available in China than India. Even where it does not offer direct incentives, it often tweaks the tax structure to attract companies.
Partnerships and collaborations
China is increasingly geared towards collaborations with academic institutions. In 2005, Covance, in collaboration with partner Center of Laboratory Medicine at Hua Shan Hospital, established China's first central laboratory to be awarded level one certification by the National Glycohemoglobin Standardisation Programme. This certification ensures that the measure of glycosylated haemoglobin is precise, a critical quality factor for diabetes studies.
Existing partnerships are also broadening, as is the case with Quintiles in its ongoing expansion of services through its partnership with Peking Union Medical College Hospital. Wuxi Pharmatech of Shanghai now performs chemical research and development for 18 of the world's 20 largest pharmaceutical companies. Other collaborations include Affymetrix of the US and Capital Bio of Beijing in genotype 53, and Summit of the UK with Orient Pharma of Taiwan to develop a new drug for sialorrhoea.
Service providers have also expanded their repertoire and scientific expertise through joint ventures with local industry players, for example Xenobiotic Laboratories of the US partnering with C&O Pharmaceutical Technology of China.
Collaboration with academic institutes such as Ginkgo Biomedical Research Institute (biopharmaceuticals), Peking University (clinical pharmacology), Tsinghua University (stem cell research), Tianjin Medical University and Tianjin Cancer Institute and Hospital (cancer), Yamagata University and Wuhan University (neuroimaging) and the Zhejang University (gene-chip technology) has enabled the local industry to access new technologies and scientific expertise.
"The pressure on drug companies to reduce costs will not go away for some time."
Other south-east Asian countries playing a part in this trend include Singapore. Despite its smaller population, it has a state-of-the-art health care system. Taiwan too is becoming a growing area for medical outsourcing.
In Latin America, the biggest movement has been in Brazil, but the high tax structure there can be off-putting. It does, however, have closer ties with the USA.
"The Brazilian Government wants to develop its research and development sector," says Denise Claux, who covers the Latin American region for IHS Global Insight. "So there has been an upsurge in benefits for companies investing. And there is a well-evolved clinical study sector."
The pressure on drug companies to reduce costs will not go away for some time. Developing countries are seeing this as an opportunity not just to encourage investment in laboratories and factories, but as a way of using the western companies to help them improve their own healthcare systems. The trend is likely to continue as more countries get in on the act.