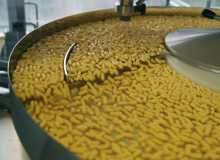 The release of new legislation on pharmacovigilance in December 2010 has set off one of the biggest transformations in the European pharmaceutical industry since the introduction of the European Medicines Agency (EMA) itself.
"Reporting to EudraVigilance will simplify our work as we don't have to face this mix of different obligations in various countries."
The complex guidelines and regulations pose challenges to both the industry and patients, and a great deal of preliminary work will have to be accomplished before its implementation in July 2012.
The implications of the Regulation and Directive on Pharmacovigilance on the detection, assessment, understanding and prevention of adverse drug reactions will also be debated at Arena International's Pharmacovigilance, Drug Safety and Risk Management event on 22-23 November 2011 in Brussels, Belgium.
Here, Grünenthal head of global drug safety data management Heiko Martin talks about the overall consequences on the European pharmaceutical industry and its customers, Grünenthal's forward-thinking strategy to integrate the guidelines into its daily operations, as well as about the challenge to adapt a Europe-wide legislation for multiple national laws.
Elisabeth Fischer: What are the implications of the new pharmacovigilance legislation coming into force in July?
Heiko Martin: The law will have different implications for different parties. For marketing authorisation holders there are multiple changes, out of which I'd like to emphasize the four with the most significant impact on daily work and ressources.
These are the introduction of 90-day reporting of non-serious cases, the replacement of the Detailed Description of the Pharmacovigilance System with the Pharmacovigilance System Master file, the switch from national reporting to EU-wide reporting to EudraVigilance only (with related challenges such as data-base queries to EudraVigilance), along with the introduction of the new PSUR procedure.
The picture may present itself differently from the point of view of the authorities. Certainly they will also face some challenges due to the change in reporting, not only concerning timelines, but also everyone has to report to EudraVigilance, which will become the main point of information also for patients.
This is a technical challenge for the EMA in addition to the implementation of committees like the Risk Assessment Committee (PRAC) and certainly causes significant additional workload. The PSUR review procedures have also changed, so corresponding new processes will definitely have to be defined.
EF: Why has there been the need to update existing EU laws on pharmacovigilance?
HM: With the introduction of the new legislation we will effectively reach harmonisation within the EU, especially concerning reporting obligations.
Moreover, the EMA will gain a much better oversight. They will receive reports of all cases, will have the repository for the periodic safety update reports (PSURs) and will be able to perform signal detection over all cases within the EudraVigilance.
In the past, we had no single institution that had complete oversight, so this is definitely an improvement. Last but not least, the change was meant to provide a significant improvement in transparency.
EF: How will the newly established PRAC influence your work?
HM: The PRAC will be responsible for assessing or deciding on periodic reports but apart from that it won't bring a major change because other bodies with similar functions have been in place.
"Pharmacovigilance is sometimes regarded as a nuisance destined to fight against marketing within companies."
The centralised acknowledgement of the periodic reports is significant because of the introduction of a so-called 'rapporteur', who will pre-assess all those documents.
This certainly has a beneficial impact as we will take a big step toward a unified label for our products, leading to harmonization of patient leaflets everywhere in Europe.
We will overcome national differences, making drug safety, signal detection and oversight easier. In the end patient safety will benefit from it.
Concerning the 'rapporteur', it remains to be seen if the difference in experience of the individuals from different countries will have some unexpected impacts on the labelling of drugs. We don't know yet how the suggested label changes will work out, but that's the one aspect we are slightly concerned about.
EF: Will the new legislation ensure greater patient safety and transparency?
HM: I'd say the EMA gains better oversight, especially in signal detection, the reviewing of processes as well as the access to various important documents and information, and that definitely will serve patient safety.
Transparency will come as a second step but it's still a long way to go. But in the end, virtually everybody will have access to EudraVigilance. Patients will be able to submit queries to get information on certain drugs and diseases. I cannot tell at this point what kind of output they will receive, but it is clear more or less everybody will be able to get information if they ask for it.
EF: Would you say that the patient is the winner through the new guidelines?
HM: The patient is certainly one of the winners. But the EMA will also benefit from it even though they have a much higher workload. Marketing authorisation holders will be winners in the end, too. The various approaches in the legislation are very pragmatic and provide very good solutions, such as the removal of the single cases from the PSUR.
Especially the reporting to EudraVigilance will simplify our work as we won't have to face the mix of different obligations in various European countries anymore. This is definitely an improvement of the overall system, and everyone will benefit from it in the end.
EF: Are there any shortcomings in the new legislation?
HM: The lack of specific details still is a shortcoming at this time. The definition of cases that need to be captured by individual marketing authorisation holders has been widened and many aspects like abuse, misuse and so on will be included. Several definitions for these terms currently exist, and none of them has definitely been confirmed by the European bodies. So we're somehow guessing at the moment what the details will look like.
Another deficiency is unclear timelines. We're aware there will be an 18-months implementation period, before the legislation comes into force.
However, it's not really clear if certain national authorities might decide to individually implement within a shorter timeline. It is also unclear if this long timeline applies to everything or if certain items will have to be set in place immediately.
EF: How will Grünenthal implement the guidelines into its operations?
HM: The very first and very obvious challenge is that many new rules are coming at once. We need to implement not just one single measure but a complete set of measures, which have to interlock and fit into each other without leaving any loopholes.
"We will leave national differences in the past, which will make drug safety, signal detection and oversight easier."
We have therefore set up a cross-functional working group to review the newest information available on a regular basis, define what action needs to be taken, sets timelines and priorities for these actions, define responsible people and track implementation of these measures.
Our working group comprises representatives of all groups within drug safety, but also from all other departments that are potentially involved.
They have already started addressing many of these issues and are also talking to many stakeholders outside the drug safety department in order to be prepared and to have a suitable process available when the legislation comes into force.
The only thing we can do is raise awareness of what's going on and start as early as possible, as a lot of people need to be informed and trained.
I even perceive this as a chance. Pharmacovigilance is sometimes regarded rather as a nuisance destined to fight against marketing within the companies. But with this new legislation we may be able to spread awareness within organisations and pharmacovigilance might have a chance to get noticed in a positive way.
EF: One of the biggest challenges is the transposition of the EU legislation into national law. How will this work for instance in Germany?
HM: Unfortunately, this question comes a little early. In Germany, a draft of the amended drug safety law will be published in November, but now we don't know any details yet, so we don't know yet what the challenges are. Germany has usually implemented previous European guidelines more or less in a one-to-one transposition so I don't expect any nasty surprises.
I know that in the past, countries such as Spain and France had specified additional requirements in their implementation of European laws and these are challenges for marketing authorisation holders, because we must define processes fulfilling all these non-standardised specifications.
I hope for not too many of those. But as I said, I don't worry about Germany as they have been very pragmatic in the past and I'm expecting the same this time.