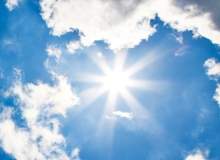 Cloud computing allows companies to avoid building their own IT infrastructure. Instead, a third party provides an online platform or 'cloud' on which members of a particular organisation who have the necessary security clearance, as well as their collaborators in different locations, can share resources, software and information.
"Clinical trials have always been highly collaborative, with the number of pairings between companies and research organisations only continuing to grow."
The company pays only for what it uses and is able to easily scale up or down as it needs, without having to invest in costly hardware or software.
In recent years, pharmaceutical and biotech companies have embraced the idea of outsourcing, contracting out more and more of their activities and processes, so it's little wonder why many organisations have also started employing cloud computing services.
"There's an inexorable move towards moving processes into the cloud," said Mollie Shields-Uehling, president and CEO of SAFE Bio-Pharma.
"We're seeing an increased use of digital identities for authentication of external parties into applications, or into clinical portals for electronic lab notebooks."
Life sciences companies have so far tended to use cloud computing services for drug development research rather than clinical trials, but, according to Chris Hines, a leader in the Americas Life Sciences Application Innovation Services practice of IBM Global Business Services, this is set to change.
"It is a much larger topic than it was two years ago and companies are pursuing pilots and testing the waters to discover where they can get value out of cloud computing," he remarked. "In the next five years, we expect that most organisations will be using cloud computing for some aspect of clinical trials."
Saving money and accelerating innovation
So how can using a shared IT platform for clinical trial data benefit Big Pharma? First of all, cloud computing allows firms to operate more efficiently by cutting their IT costs and accelerating the deployment of new technologies and processes.
Sharing one platform between several entities means organisations can utilise computing resources more efficiently and reduce the amount of data they need to store.
Indeed, IBM's research suggests that many life sciences organisations could save as much as 25% of their annual operating expenditure on clinical IT systems by using cloud computing.
For Hines, however, this is by no means the main benefit of moving to the cloud. "The real value for the life sciences is that cloud computing can facilitate and accelerate innovation," he emphasised.
"Companies spend a significant amount of their time on transactional systems and solutions rather than on analytics and scientific innovation. With cloud computing, they can delegate that transactional work to third parties and concentrate on the things that differentiate them – the science and the medicine."
This is particularly relevant given the speed at which the volume and complexity of clinical trial data is growing, largely due to the advent of new instruments such as high throughput screening tools and sophisticated remote monitoring devices. Indeed, a recent study revealed that 62% of life sciences executives believed their organisations had more data than they knew how to use effectively.
A cloud that could be used to store these data sets would enable scientists in different locations to combine data from multiple sources, use simplified data structures and, more importantly, collaborate more closely with their research partners.
Research collaborations: working together to meet patients needs
Clinical trials have always been highly collaborative, with the number of pairings between companies and research organisations only continuing to grow. "The cloud has meant that it is possible to establish connections more rapidly," Hines noted.
"While benefits of moving to the cloud for clinical trial analysis are clear, it is essential to take things one step at a time."
"Rather than taking six months to establish a network connection with a business partner, that can be reduced to weeks, even days."
But cloud computing has the potential to enhance the process of clinical trial collaboration still further. "Companies are looking to standardise in order to facilitate these exchanges," said Hines.
At present, companies operate their own customised processes, which therefore require customised software, but using standardised, industry-wide processes would enable life sciences companies to increase efficiencies, ultimately getting new medicines to patients sooner and at a much lower cost.
According to Shields-Uehling, this won't be an easy task. "There are great efficiencies to be gained, but it will take constant change, constant monitoring and constant planning," she argued. Hines agreed: "Change is always hard, and the broader adoption of cloud computing will take time, commitment and leadership."
Security issues
Progress is certainly being made, not least by Shields-Uehling's organisation, SAFE Bio-Pharma, which has created a digital identity and signature standard to speed the industry's transformation to a fully electronic environment.
"Trusted identities and legally enforceable digital signatures are fundamental to moving to the cloud in a big way," Shields-Uehling said. Indeed, if users and companies do not see identification in online clinical environments as safe, private and secure, the lack of trust will end up undermining any products and technologies that are built in the cloud.
"Very importantly, these standards also have to be interoperable," SAFE Bio-Pharma's CEO added.
The organisation's digital identities are already interoperable with every federal US government agency, and both the US Food and Drug Administration (FDA) and the European Medicines Agency (EMA) contributed to writing the standard. "The FDA has accepted hundreds of thousands, if not millions, of SAFE-signed submissions and the EMA certainly recognises the SAFE signature," Shields-Uehling confirmed. "We're now working in Japan to get the Japanese authorities to do so as well."
SAFE Bio-Pharma has also completed a pilot with the National Cancer Institute, the largest conductor of clinical trials in the world, which clearly demonstrates the benefits of moving to the cloud for pharmaceutical companies. "The NCI deals with multiple parties – including sponsoring companies, universities and individual researchers – on a global basis and they have a huge paper-based process," Shields-Uehling noted.
"We put this all online – everything was signed, handled and treated literally in the cloud."
The preliminary results show that this paperless, cloud-based clinical trial pilot has been extremely successful; indeed, the NCI estimated that for every wet signature it replaced, it saved 2.2 hours of somebody's time, while one of the companies involved guessed that on hard costs alone it saved around $500 for each user.
One day at a time: the future of clinical trials in the cloud
"Pharmaceutical and biotech companies have embraced the idea of outsourcing, contracting out more and more activities and processes."
While the benefits of moving to the cloud for clinical trial analysis are clear, it is essential to take things one step at a time. "When it comes to the creation of industry standards, we need to be smart and start small," said Hines.
"Some areas are more easily standardised than others so it's important to take on something with which you can demonstrate standardisation, get the win, show the benefits and then move onto larger challenges."
Yet, if handled correctly, both Hines and Shields-Uehling have little doubt that the use of cloud computing for clinical trials will significantly increase in the next three to five years.
"It will become industry practice, the only question is the rate of change," Sheilds-Uehling affirmed. She's certainly joined in her belief by IBM's life sciences leader: "Current clinical development processes are unsustainable. Something needs to change, and cloud computing coupled with analytics will help the industry move forward and transform how it approaches clinical development," concluded Hines.