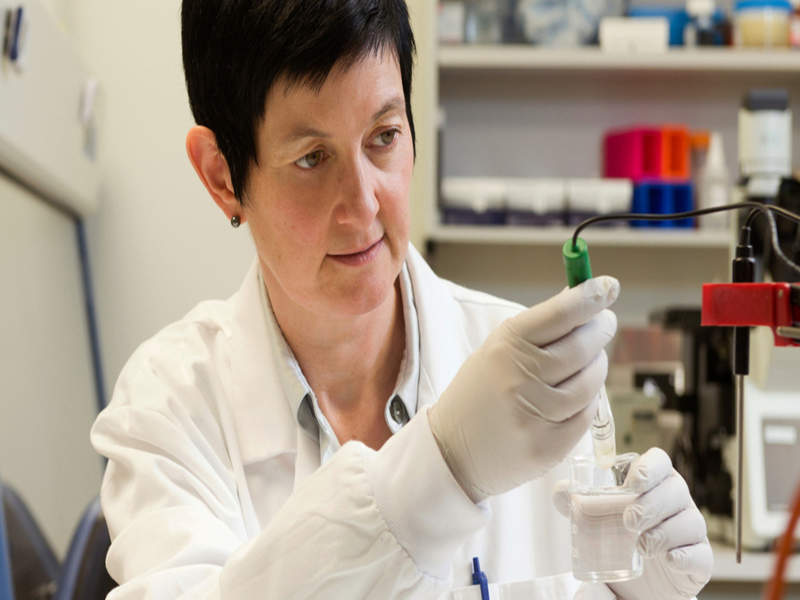 A team of researchers from Flinders University, CSIRO and Emory University discovered a super cell in the eye that might have the potential to contain the virus responsible for the spread of Ebola.
The team found that scars on the eyes of an Ebola survivor led them to retinal pigment epithelial cells that can act as a 'reservoir' for Ebola disease and prevent it from spreading.
The examination was conducted on physician and Ebola survivor, Dr Ian Crozier, whose eye harboured the Ebola virus in recovery when the team commenced its investigations in the laboratory.
---
Japan's Mitsubishi Tanabe Pharma (MTPC) has entered a new definitive agreement to acquire all outstanding shares of Israel-based pharmaceutical company NeuroDerm for $1.1bn in cash.
NeuroDerm is a clinical-stage pharmaceutical company that develops new formulation technology and drug-device combinations for Parkinson's disease.
The acquisition will be carried out through a reverse triangular merger, under which MTPC's wholly owned merger subsidiary will merge into NeuroDerm.
---
England's chief medical officer professor Dame Sally Davies highlighted the need for routine access to genetic testing to improve diagnosis and treatment of cancer in the UK.
Davies urged the clinicians and the government to jointly work towards greater use of new genetic techniques to ensure increased cancer survival rates.
The ability of the genetic testing to precisely detect the faults in DNA is expected to facilitate faster diagnosis and determination of targeted treatments.
---
Canadian company Valeant Pharmaceuticals International completed the sale of all outstanding equity interests in its subsidiary Dendreon Pharmaceuticals to the Sanpower Group for $819.9m.
Under the deal, Valeant Pharmaceuticals will use net proceeds from the sale to permanently repay term loan debt under its senior credit facility.
Upon closing the transaction, the company expects to pay down $5bn in debt from the sale proceeds and free cash-flow within 18 months after next month.
---
Pharmaceutical company AstraZeneca planned to invest an additional $100m to expand its manufacturing facility in North Ryde, Sydney, to develop inhaler products for the treatment of asthma and chronic obstructive pulmonary disease (COPD).
Over the last few years, the company invested $100m on the development of the manufacturing unit. It is the global sole supplier to China of a primary respiratory product used in the treatment of asthma.
The facility currently manufactures respiratory medicines, including Pulmicort Respules for asthma patients, reported Sky News.
---
Sanofi entered an agreement to acquire Protein Sciences, a privately held vaccines biotechnology company based in Meriden, Connecticut, US.
As part of the deal, Sanofi will make an upfront payment of $650m and pay around $100m after certain milestones have been achieved.
The acquisition will add Flublok, a recombinant-based influenza vaccine, to Sanofi's vaccines division Sanofi Pasteur's portfolio.
---
The US Food and Drug Administration (FDA) accepted for filing Pfizer's supplemental New Drug Application (sNDA) for Xeljanz (tofacitinib citrate), an investigational oral solution to treat adult patients affected with moderately to severely active ulcerative colitis (UC).
For the sNDA, the FDA issued an anticipated Prescription Drug User Fee Act (PDUFA) action date in March 2018.
UC is a chronic bowel disease with various symptoms such as chronic diarrhoea with blood and mucus, abdominal pain and cramping and fever.
---
Belgian biopharmaceutical company Ablynx entered a research collaboration and global exclusive licensing agreement with French firm Sanofi to develop and commercialise nanobody-based therapeutics for the treatment of several immune-mediated inflammatory diseases.
The partnership will enable Sanofi to have access to certain nanobodies in Ablynx's existing portfolio, as well as to its scientists and its nanobody platform.
Under the licensing deal, Sanofi will receive exclusive global rights to certain multi-specific nanobodies against selected targets, with options for similar rights to additional targets, for a total of eight potential nanobody product candidates.
---
GlaxoSmithKline (GSK) was set to invest more than £140m at its production facilities in the UK to improve the efficiency and competitiveness of its manufacturing network.
Slated between this year and 2020, the investment will be made on the company's Ware, Hertfordshire, Barnard Castle, County Durham and Montrose, Scotland manufacturing sites.
The new investment will be an addition to the £275m confirmed last year and an investment of more than £1.2bn in UK manufacturing since 2012.
---
Merck entered a global strategic oncology collaboration to jointly develop and commercialise AstraZeneca's lynparza (olaparib) for the treatment of multiple cancer types.
Lynparza is a new, first-in-class oral poly adenosine diphosphate (ADP)-ribose polymerase (PARP) inhibitor that can exploit tumour DNA damage response (DDR) pathway deficiencies to preferentially kill cancer cells.
As part of the collaboration, Merck will pay AstraZeneca up to $8.5bn in total consideration, including $1.6bn upfront, $750m for certain licence options and up to $6.15bn contingent upon successful attainment of future regulatory and sales milestones.