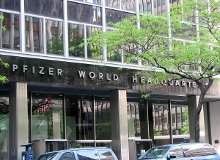 Pfizer to acquire AstraZeneca's anti-infectives business for $1.5bn
Pfizer has agreed to acquire small molecule anti-infectives business from AstraZeneca in a deal valued at approximately $1.5bn.
With this deal, Pfizer will gain commercialisation and development rights to AstraZeneca's small molecule antibiotics business in most global markets outside the US.
AstraZeneca said the deal will allow it to focus on developing transformational medicines in its three main therapy areas.
Cinven to acquire US clinical trial services provider Bioclinica in $1.4bn deal
Private equity firm Cinven has agreed to acquire clinical trial services provider Bioclinica from Water Street Healthcare Partners and JLL Partners.
Although financial terms of the deal were not revealed, the acquisition is likely to be valued at $1.4bn, according to media sources.
Bioclinica currently serves more than 400 pharmaceutical, biotechnology and device organisations through a network of offices and research sites in the US, Europe, Asia, and South America.
India develops world's first leprosy vaccine
India has developed the world's first leprosy vaccine, which is soon to be planned for trials within five districts of Bihar and Gujarat states.
The mycobacterium indicus pranii (MIP) vaccine has been developed by the National Institute of Immunology (NII) founder-director Talwar, and will be administered as prevention for people residing in close contact with those infected by the bacteria.
The Drug Controller General of India (DCGI) and the US Food and Drug Administration (FDA) have approved the vaccine.
Aurobindo and Intas bid for Teva's generic drugs business in UK
Indian-based drug companies Aurobindo Pharmaceuticals and Intas have reportedly submitted bids to acquire Teva Pharmaceutical Industries' generic drugs business in the UK.
Teva is offloading its assets in a bid to comply with the anti-trust regulations for its previously announced $40.5bn acquisition of Allergan's generics business, according to the newspaper.
Private equity firm Cinven and buyout specialists Apollo Global Management are also competing for Teva's UK business. Torrent Pharma later withdrew from the bidding process.
Study shows new drug combination slows lung cancer cell growth
Scientists at the Institute of Cancer Research, London, and the Institut Gustave Roussy in France have shown that a new drug combination slows cancer cell growth in a type of non-small-cell lung cancer (NSCLC).
The drug combination was tested in the lab and found to deliver a double setback to the way the Kirsten Ras (KRAS) gene makes cancer cells grow.
During testing, the scientists looked at whether blocking the functions of the two proteins would stop or slow down the growth of non-small-cell lung adenocarcinoma cells.
Canada's Valeant Pharmaceuticals faces criminal probe for defrauding insurers
Canada's Valeant Pharmaceuticals International is under criminal investigation by US prosecutors for the Southern District of New York, over defrauding insurers by shrouding its ties to a mail-order pharmacy Philidor Rx Services.
The companies are believed to have hidden their close relationship to cheat the insurers that helped Valeant increase its drug sales.
The investigation can conclude by this year and is expected to be the most serious that Valeant faces at present.
It can lead to criminal charges against the company as a whole, as well as against former Philidor executives, reported The Wall Street Journal.
Lilly and AstraZeneca receive FDA fast track designation for Alzheimer's drug
Eli Lilly and AstraZeneca have received fast track designation from the US Food and Drug Administration (FDA) for AZD3293, an oral beta secretase cleaving enzyme (BACE) inhibitor for Alzheimer's disease.
Lilly and AstraZeneca are continuing the Amaranth Phase II/III study and have also announced plans to initiate a second phase III trial for AZD3293.
Studies have proved that AZD3293 reduces levels of amyloid beta in the cerebro-spinal fluid of people with Alzheimer's and healthy volunteers.
Mylan to launch generic EpiPen to treat allergic reactions
Mylan is set to launch the first generic version of its EpiPen Auto-Injector (epinephrine injection, USP) for the emergency treatment of life-threatening allergic reactions caused by allergens, exercise, or unknown triggers.
The generic EpiPen will be available for $300, which is half the price of the branded medicine. The company also recently reduced the out-of-pocket costs of EpiPen.
Following the completion of labelling revisions, the product will be made available as a two-pack carton in both 0.15mg and 0.30mg strengths in several weeks, Mylan said in a statement.
FDA approves Oxitec's GMO mosquito field trials to prevent Zika virus
The US Food and Drug Administration (FDA) has given approval to British biotechnology company Oxitec for conducting field trials of a genetically engineered mosquito that can prevent the spread of Zika virus and other diseases.
FDA has granted approval based on the fact that a field test of the mosquitoes would have no significant threat on the environment.
As part of the trial, GMO mosquitoes, virtually all of them male, will be released to mate with non-GMO females in the wild, thereby giving birth to offspring that die quickly.
According to Doyle, if the small test turns out to be successful, attempts will be made to expand the technology.
Research reveals new odour-baited mosquito traps can reduce spread of malaria
Recent research has shown that the use of a newly developed mosquito trap incorporated with human odour resulted in a 70% reduction in the total population of the most fatal malaria mosquito on the island of Rusinga, Kenya.
Led by Professor Willem Takken, the three-year study was conducted by scientists from the Wageningen University and Research Centre in the Netherlands, as well as researchers from the Kenyan International Centre of Insect Physiology and Ecology (ICIPE) and the Swiss Tropical and Public Health Institute (Swiss TPH).
After introducing the odour-baited traps on the Kenyan island, the number of people affected with malaria in the region was reported to have reduced by 30% among those who lived in houses with a mosquito trap, compared to the people who lived houses that were yet to receive a trap.
The new odour-baited trap may also prove effective for diseases such as dengue fever and the Zika virus.