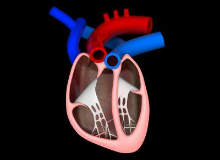 Novartis.jpg" width="431″ />
Bayer%20copy.jpg" style="padding: 8px" width="200″ />
German chemical and pharmaceutical company Bayer entered into a definitive agreement to acquire the consumer care business of US-based Merck for $14.2bn.
Under the terms of the agreement, Bayer will acquire Merck's existing over-the-counter (OTC) business, including the global trademark and prescription rights for Claritin and Afrin. Merck's Consumer Care business includes brands such as Claritin, Coppertone and Dr Scholl's.
Bayer has also entered into a global co-development and co-commercialisation agreement with Merck for its portfolio of soluble guanylate cyclase (sGC) modulators. For this transaction, Bayer will receive up-front payment of $1bn from Merck, with substantial additional sales milestone payments.
US-based Akorn entered into a definitive agreement to acquire VPI Holdings, the parent company of VersaPharm, for $440m in cash.
The privately held developer and marketer of multi-source prescription pharmaceuticals, VersaPharm is focused in the niche therapeutic categories of dermatology, tuberculosis and hemophilia.
VersaPharm has a robust pipeline of over 20 products, including 11 abbreviated new drug applications (ANDAs) filed with the FDA, with an addressable IMS market value of over $700m.
GlaxoSmithKline (GSK) and Theravance announced the European Commission's marketing approval for Anoro (umeclidinium/vilanterol) for treatment of chronic obstructive pulmonary disease (COPD).
The European Commission approved Anoro as a once-daily, maintenance bronchodilator treatment to relieve symptoms in adult patients with COPD.
Anoro comprises umeclidinium (UMEC) and vilanterol (VI) in a single inhaler Ellipta. Umeclidinium is a long-acting muscarinic antagonist, while vilanterol is a long-acting beta2 agonist. The licensed strength in Europe is UMEC/VI 55mcg / 22mcg.
Denmark-based Lundbeck signed a definitive agreement to acquire US-based biopharmaceutical company Chelsea Therapeutics International for $658m.
Under the deal, stockholders of Chelsea Therapeutics will be offered $6.44 per share in cash and contingent value rights that may pay up to $1.50, for a total potential consideration of up to $7.94 per share, or $658m on a fully diluted basis.
By acquiring Chelsea Therapeutics, Lundbeck will gain the rights to Chelsea Therapeutics' symptomatic neurogenic orthostatic hypotension (NOH) drug Northera (droxidopa).
Swiss pharmaceutical firm Novartis failed to secure approval from the US Food and Drug Administration (FDA) for RLX030 (serelaxin), a relaxin receptor agonist, as a treatment for patients with acute heart failure (AHF).
The FDA issued a complete response letter (CRL) regarding the Biologics Licence Application (BLA) for serelaxin, stating that further evidence on its efficacy is required.
The submission for the drug was based on Phase II and III efficacy and safety data from the clinical development programme, including the major Phase III RELAX-AHF trial.
Bristol-Myers Squibb signed a worldwide research collaboration and licence agreement with CytomX Therapeutics to discover, develop and commercialise new therapies using CytomX's Probody platform against multiple immuno-oncology targets.
Probodies are masked antibodies that remain inert in healthy tissue but are activated specifically in the disease microenvironment.The Probody approach has been designed to blunt systemic toxicities associated with antibodies and expand the therapeutic window of these drugs, unlocking new therapeutic targets.
Bristol-Myers Squibb will receive exclusive worldwide rights from CytomX to develop and commercialise Probodies for up to four oncology targets, including CTLA-4, and will have certain additional rights to substitute up to two collaboration targets.
The US Food and Drug Administration (FDA) approved Japan-based Takeda Pharmaceutical Company and its US subsidiary's new biologic therapy, Entyvio (vedolizumab), for treating adults with moderately to severely active ulcerative colitis (UC) and Crohn's disease (CD).
Entyvio is currently approved for inducing and maintaining clinical response and remission, improving endoscopic appearance of the mucosa.
The drug also achieved corticosteroid-free remission in adult patients with moderately to severely active UC who have had an inadequate response with, lost response to, or were intolerant to a tumour necrosis factor (TNF) blocker or immunomodulator; or had an inadequate response with, were intolerant to, or demonstrated dependence on corticosteroids.
US-based biopharmaceutical firm AbbVie submitted marketing authorisation applications (MAAs) to the European Medicines Agency (EMA) seeking approval for its investigational, all-oral, interferon-free regimen to treat adults with chronic genotype 1 (GT1) hepatitis C virus (HCV) infection.
The investigational regimen includes the fixed-dose combination of ABT-450/ritonavir (150mg/100mg) co-formulated with ombitasvir (ABT-267) 25mg, dosed once-daily, and dasabuvir (ABT-333) 250mg with or without ribavirin (weight-based), dosed twice-daily.
ABT-450 is Enanta's lead protease inhibitor discovered under an ongoing collaboration between AbbVie and Enanta Pharmaceuticals for hepatitis C virus protease inhibitors and regimens that include protease inhibitors.