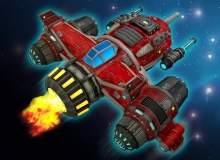 If you've recently cast a furtive glance over a fellow passenger's shoulder on a train or bus to catch a glimpse of what they're doing on their smartphone, you'll have noticed the change. Nowadays, you're as likely to spot someone using their phone to catapult furious feathered creatures into collapsing piles of rubble or create colourful explosions through the judicious rearrangement of confectionery as sending a text or flicking through e-mails.
The extra computing grunt brought by modern smartphones has turned us all into gamers. Smash hit titles like Angry Birds and Candy Crush Saga rake in hundreds of millions of players, lured by cheap price tags and the promise of hours of addictive gameplay. Given that we're essentially carrying pocket gaming devices with us wherever we go, it's only logical that so many of us rely on these apps to while away idle minutes at the bus stop or in the doctor's waiting room.
Play to cure
But what if mobile gaming could offer players a more substantial goal than to occupy our vacant moments? Cancer Research UK, the world's largest independent cancer research charity, is offering its own answer to that question with the recent launch of Play to Cure: Genes in Space, a mobile game app developed for Android and iOS smartphones that offers users the chance to make a meaningful contribution to breast cancer research as they play.
In the game, players control a spaceship on the hunt for a precious material called Element Alpha, which can be collected and traded. Each intergalactic captain must initially plot their course through a field of the lucrative substance before taking control of their vessel to guide it through the markers they've set, shooting down rogue asteroids along the way.
---
---
DARPA's Blue Angel project has been working on alternative plant-based vaccine production methods, with impressive results.
---
Of course, not everything is as it seems. The graph on which players plot their course is in fact a slice of genetic data taken from one of 2,000 breast cancer patients. By marking a route through the densest areas of Element Alpha, they are actually identifying variations in the genetic data, which is then fed back to Cancer Research UK's scientists to help accelerate the discovery of cancer-accelerating oncogenes as potential targets for new therapies and diagnostic techniques.
According to Cancer Research UK's citizen science lead Hannah Keartland, who was speaking at the game's recent press launch in central London, the project is all about accelerating research by outsourcing the leg-work to the crowd. "Our researchers had huge amounts of data and they were really struggling to get through that data as quickly as they'd like. A lot of this data needs to be analysed by the human eye, and while there are some automated methods for doing it, they're just not reliable enough. So the only way of speeding up that research is to get more people looking at it.
"Just imagine, if every single person with a smartphone downloads this game and plays it for two minutes, whether they're in the supermarket or waiting on the train or waiting for their dinner to cook, we could have an absolutely mind-blowing impact in terms of accelerating research."
Cell Slider and the lure of citizen science
Genes in Space certainly represents a leap for Cancer Research UK's public engagement efforts, but it's not the first time the charity has reached out to the public for more than donations. October 2012 saw the launch of Cell Slider, Cancer Research UK's first proper foray into citizen science. Cell Slider is an interactive website (www.cellslider.net) that has allowed citizen scientists to analyse images of tumour samples, guided by a tutorial that simplifies the process.
The results of this project have impressed the charity, and proved the effectiveness of harnessing small time commitments from a large group of people. "We've had over two million classifications, and those have come from all around the world," said Keartland. "What was incredibly exciting was the fact that they could do it six times faster. Our citizen scientists used Cell Slider to analyse data in three months, which had taken our researchers 18 months to do. We saw that the potential impact, in terms of accelerating our research, was absolutely huge."
"We could have a mind-blowing impact in terms of accelerating research."
Creating a research-enhancing game is a natural progression from the Cell Slider concept, albeit one that involves a significantly steeper learning curve. Producing an app that people of all ages can engage with, not only out of a sense of charity but also for fun, brings huge potential in terms of widening the base of contributors. But to maximise the benefit, the game had to work on an entertainment level.
So the charity decided to call on some professional help by organising a 'game jam' over a single weekend in March 2013. The event brought together the charity's scientists, games technology academics from City University and Omnisoft, along with software developers and programmers from tech companies like Amazon Web Services, Google and Facebook to come up with ideas for the game.
Twelve game prototypes were put together over a 48-hour brainstorm, with the more out-there concepts including a game built around "some sort of crazy granny vigilante out saving the world from injustice". Once the Genes in Space concept was chosen, the format was shipped out to Dundee-based independent game developer Guerilla Tea, which developed the final product.
The science behind the game
For all the effort that has gone into making Play to Cure: Genes in Space a fun game to pull in a wide range of players, the main focus is on the science behind the project, and how it could help researchers glean vital insights into the cause and spread of breast cancer.
The data that is used in the game has been gathered from breast cancer patients in the UK and Canada using gene microarrays (the data is whole-genome but processed to make it impossible to identify individuals). This technology is used to analyse human genomes and discover genetic faults, or copy number alterations, that could be responsible for cancer.
---
---
Clinical trials are the bedrock of medical research, but recruiting patients to fill trials has become increasingly difficult.
---
"What we are looking for is a more precise and refined definition of these accelerators and brakes," said Professor Carlos Caldas of Cancer Research UK's Cambridge Institute. "The accelerators of cancer cells we call oncogenes, and the brakes we call tumour suppressor genes. And by identifying those, they can be used in two ways. They can be used to devise new diagnostic tests to better classify breast cancers, and some of these will be potential therapeutic targets to develop new treatments."
Microarray technology has already been used to make a major breakthrough in the understanding of breast cancer in 2012, when an international study co-authored by Caldas found that breast cancer can in fact be separated into 10 distinct sub-types, which could have varying prognoses and react in a range of ways to different therapies.
Crowdsourced data analysis from the game could build on this discovery to help speed up the delivery of new, individualised therapies and diagnostic tools. "The first thing that it will do, if you use it the way we use it, is instead of saying breast cancer it will be one of ten different types of breast cancer, effectively ten different diseases," said Caldas. "They will require different forms of treatment and they have different clinical courses. Besides the game we are doing other things to try to apply this in the clinic; we are developing a test that will be available eventually in the NHS. That's work that we are doing; it will take some time before we have a test that is cheap and robust enough that it can be used."
The power of the crowd
So the end goal is clear, but with the sophisticated analytical power that computers can bring to bear today, what can gamers do that laboratory supercomputers can't? According to the charity, it's all about the pattern recognition that comes naturally to the human eye, an innate intuition that is virtually impossible to replicate in an algorithm, no matter how complex. Computers, says Caldas, are pretty accurate at this type of analysis, but they will miss things that humans don't.
Caldas illustrated his point with an example from the field of astronomy. "There is a chap in Australia who just gets up in the middle of the night, has a telescope in the roof of his house, and he has discovered more supernovas than all of the super-telescopes' data analysed with computers put together. This guy has discovered new objects in the sky that have been missed by computers."
"With volume comes accuracy," added Cancer Research UK's head of strategic marketing planning and citizen science Ed Aspel. Players get two passes at mapping the data – one while they plot their course and again while they pilot their spacecraft – and multiple players will look at the same data points to reach a more accurate mean result.
"Twelve game prototypes were put together over a 48-hour brainstorm."
"Our hope is with more gamers, and several different gamers who all score the same data so you'll have more than one score for the data, that this will get better with more numbers," said Caldas.
The game is currently limited to analysing the breast cancer data, but Caldas noted that if all goes well, the concept could easily be expanded. "If the game is a success, there will be other data sets that could be very easily imported into the game, whether it's prostate cancer data or lymphoma data or lung cancer data."
Genes in Space has certainly made an impact in its first month or so of release, with the game downloaded more than 180,000 times by players from an astonishing 194 countries. Gamers have already logged more than 53,000 hours collecting space dust, making 1.5 million separate DNA classifications in the process.
Despite the game's roaring start out of the gates, it's still too early to say for certain whether Cancer Research UK's innovative app will achieve the reach and scope required to meaningfully alter the fight against cancer, or if the crowdsourced analysis will be an improvement on the accuracy of computers. But if the game manages to reach its potential, as the early signs suggest it will, it could open the door to a whole new world of opportunities in the field of medical research.