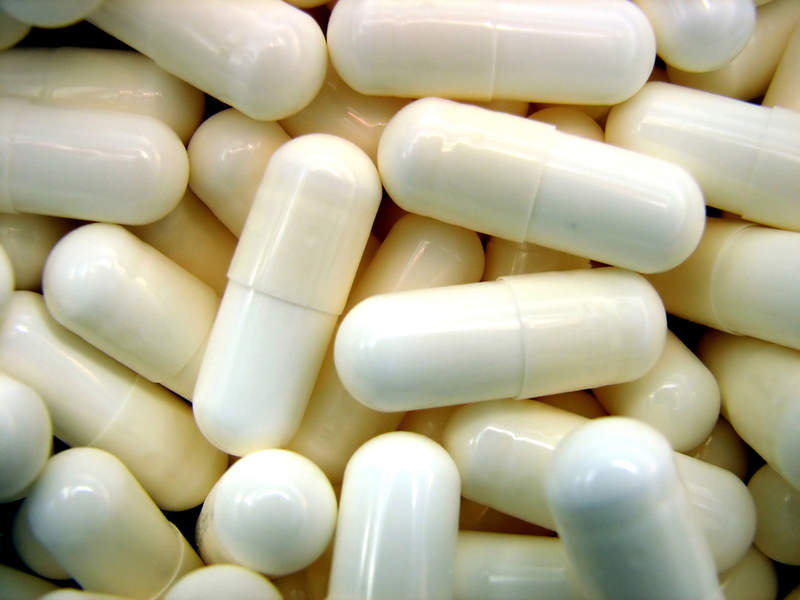 Sanofi and Lonza planned to invest €270m in a new mammalian cell culture facility in Visp, Switzerland, for monoclonal antibody production.
The proposed facility will be established through a 50-50 joint venture (JV).
The partnership will leverage Sanofi's strength in developing and launching biologics based treatments and Lonza's experience in large-scale mammalian cell culture facilities.
Bio-pharmaceutical company Allergan completed the previously announced acquisition of US-based Acelity's regenerative medicine unit LifeCell for approximately $2.9bn.
With the acquisition, Allergan will add LifeCell's regenerative medicines business and dermal matrix products to its portfolio of medical aesthetic products, breast implants and tissue expanders.
These product lines are jointly expected to create a new aesthetic and regenerative medicine business.
US-based AstraZeneca HealthCare Foundation awarded grants to ten community-based programmes that will work to improve the heart health of local people.
Using the grants, which reach a total of more than $1.75m, the programmes will also share their cumulative lessons learned for the benefit of organisations throughout the country.
AstraZeneca awarded grants from its Connections for Cardiovascular Health programme to non-profit organisations that address the challenges of preventing and controlling cardiovascular disease by conducting programmes for at-risk groups.
Drug development and delivery solutions provider Patheon completed the acquisition of a manufacturing facility from Roche in Florence, South Carolina, US.
The company started integrating the site into its network, which will add a 300,000ft² facility with a manufacturing capacity for active pharmaceutical ingredient (API) ranging from development to manufacturing services.
The addition of this site will enable Patheon to expand its capacity for manufacturing highly potent compounds, and also supports solid state chemistry, micronisation and future commercial spray drying.
Japan-based Takeda Pharmaceutical Company completed the previously announced acquisition of American oncology company ARIAD Pharmaceuticals for $5.2bn.
The acquisition was concluded through a tender offer and subsequent merger of ARIAD with Takeda Pharmaceuticals USA's wholly owned subsidiary Kiku Merger.
Following the acquisition, ARIAD is now an indirect wholly owned subsidiary of Takeda.
Japanese pharmaceutical company Eisai partnered with UK-based pharmaceutical and services firm Clinigen Group to distribute Halaven (eribulin) in South Africa for the treatment of women with metastatic breast cancer.
The product will be provided through Clinigen's division Link Healthcare, which was acquired by the firm in 2015.
Discovered and developed by Eisai, Eribulin is a synthetic variant of microtubule dynamics inhibitor halichondrin B, designed to inhibit the growth phase of microtubule dynamics to prevent cell division.
Ireland-based biopharmaceutical company Allergan signed an agreement to acquire US-based medical technology company Zeltiq Aesthetics in a deal valued at $2.47bn.
Zeltiq develops and commercialises products using its controlled-cooling technology platform, CoolSculpting.
The acquisition of Zeltiq will allow Allergan to strengthen its global medical aesthetics portfolio with the addition of the CoolSculpting System.
Sweden's Recipharm completed the previously announced acquisition of Kemwell's pharmaceutical businesses in Bengaluru, India, in a deal valued at Skr1.05bn ($118.5m).
The acquisition was initially announced in April last year and will take the company's sales in emerging markets to more than Skr800m ($89.6m) and extend its capabilities in India.
Furthermore, it will add US FDA and EU approved manufacturing options and expand Recipharm's manufacturing capabilities.
Bristol-Myers Squibb Canada (BMS) and the pan-Canadian Pharmaceutical Alliance (pCPA) signed an agreement for immuno-oncology treatment OPDIVO.
The agreement was signed for Canadian patients with metastatic melanoma, locally advanced or metastatic pre-treated non-small-cell lung cancer (NSCLC) and advanced or metastatic pre-treated renal cell carcinoma (RCC), and follows a positive recommendation by the Pan-Canadian Oncology Drug Review (pCODR).
The agreement is aligned with the pCODR recommendation for the three tumours and will help ensure consistent patient access across the country.
French pharmaceutical company Ipsen signed an agreement to acquire five consumer healthcare products in certain European territories from Sanofi for €83m.
The significant product to be acquired is an analgesic known as Prontalgine, which will be used to treat moderate-to-severe pain that has increased over the last four years.
As part of the agreement, Ipsen will also acquire Buscopan, an antispasmodic; Suppositoria Glycerini, a laxative; and Mucothiol and Mucodyne, expectorants for cough and flu.