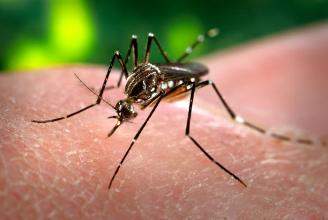 The World Health Organisation (WHO) announced that the countries battling the Zika virus must implement new tools to prevent it from spreading.
The virus is mainly linked to severe birth defects in thousands of babies in Brazil and has dramatically increased.
The UN agency noted that the countries should work on controlling the population of mosquitoes that are responsible for carrying the virus.
Researchers at the Johns Hopkins Bloomberg School of Public Health, US, developed 'mini-brains' to study neurological diseases.
The development has been expected to reduce dependence on animals for neurological scientific research in the near future.
Currently, 95% of drugs show positive results when tested in animal models and fail once they are tested in humans.
Novartis received the US Food and Drug Administration (FDA) approval for its Afinitor (everolimus) tablets for the treatment of progressive, non-functional gastrointestinal (GI) and lung neuroendocrine tumors (NET).
NETs are a rare type of cancer that originate in neuroendocrine cells throughout the body, and are most often found in the GI tract, lungs or pancreas.
Afinitor is the first approved treatment for patients with lung NET and the first oral therapy for GI NET.
Generic drugmaker Mylan made an offer to acquire Swedish pharmaceutical firm Meda Aktiebolag (Meda) for $7.2bn in a cash-and-stock deal.
The offer was unanimously approved by Mylan's board of directors and unanimously recommended by Meda's board of directors.
Two largest shareholders of Meda, who own about 30% of the specialty pharmaceutical's outstanding shares, agreed to accept the offer.
AstraZeneca-copy.jpg" width="201″ />
AstraZeneca completed the acquisition of 55% stake in Acerta Pharma, a privately-owned biopharmaceutical firm, for $4bn.
Acerta Pharma has operations in Oss, the Netherlands and several US sites, while its US headquarters is located in Redwood City, California.
The deal gives AstraZeneca access to Acerta's lead molecule, acalabrutinib (ACP-196), a selective and potent Bruton's tyrosine kinase (BTK) inhibitor, which is claimed to be effective against relapsed / refractory chronic lymphocytic leukaemia.
Researchers at Swansea University Medical School, UK, believe that genetic engineering of bacteria in the gut of disease-bearing insects could help in combating the Zika virus.
The team of scientists used friendly bacteria as a Trojan horse to deliver a 'switch off' command to chosen target insect genes.
This technique, involving ribonucleic acid interference (RNAi), was tested on two insect species, Kissing bug and Western Flower Thrips.
A study conducted by researchers at the Fred Hutchinson Cancer Research Centre showed that the experimental, living T-cell therapy has put patients with cancer in remission.
Patients with acute lymphoblastic leukemia, non-Hodgkin lymphoma and chronic lymphocytic leukemia have participated in the trial.
The patients were not expected to survive for more than a few months as their disease had previously relapsed or was resistant to other treatments, and they showed no signs of the disease.
Generic drug manufacturers Lupin and Gavis Pharmaceuticals agreed to sell the rights and assets for two generic drugs, in order to address regulatory concerns over their merger.
The US Federal Trade Commission (FTC) asked the companies to divest the products as it was concerned that the proposed $850m acquisition would reduce competition in the market.
FTC said: "Without a divestiture, the merger would have combined two of only four companies that currently market generic doxycycline monohydrate capsules in two dosage strengths, used to treat bacterial infections, likely resulting in higher prices."