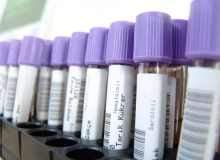 One of the major challenges oncology is facing today is the fact that cancer differs from patient to patient. Even if a tumour is located in the same part of the body, treatments that work in some patients might not necessarily work in others.
"The information about the frequency of mutation in consecutive patients as well as follow-up data that goes with it is useful for drug developers."
Reasons for this is the individual genetic structure of each tumour, which not only complicates research for new cancer drugs but can also lead to unnecessary and costly treatment for patients.
Now, Cancer Research UK, together with Pfizer, AstraZeneca and the UK Government's Technology Strategy Board, has recently launched a nation-wide research programme to tackle the issue. Over the next two years, about 9,000 cancer patients are being asked to take part in gene tests across the country.
Linking the tests to several key genes for six different types of cancer, the researchers aim to deliver a "multisite informatics system for the capture, storage and analysis" of the data.
In the long run, the tests could also improve the way cancer patients are treated – taking a crucial step toward personalised medicine.
In addition, the creation of infrastructure and clinical pathways to classify gene types in tumours could lead to the innovation of gene-specific targeted medicines – and ultimately revolutionise the battle against cancer.
The Stratified Medicine Programme
Currently, a patient might be tested for one single gene if research has shown that it responds best to certain drugs. In July 2011, researchers from seven different Experimental Cancer Medicine Centres (ECMCs) around England, Wales and Scotland started collecting tissue samples from patients in order to transform cancer response forever.
For the time being, the Stratified Medicine Programme concentrates on six different mutations in the breasts, bowels, lungs and prostate, as well as ovary and melanoma skin cancer.
Cancer Research UK Stratified Medicine Programme director James Peach explains that the project has two major goals. First and foremost to develop the infrastructure for the testing of a broader group of genes that can provide clinicians with genetic information within an acceptable timeframe.
Secondly, the researchers want to create a database of patients with genetic information, treatment information, the outcomes as well as the frequency of certain types of mutations.
"This database will be made open to researchers, partners from the NHS, for people who want to do further research on stratified medicine, which will give them a number of things such as an understanding of what treatments those patients have had, how they responded to those treatments and so on," Peach explained.
Patients taking part in this phase of the project will have no immediate benefit from their participation, as the programme will not intervene in patient treatment at this stage.
Nevertheless, patient response has been excellent, said Peach. "Across almost all of the sites the number of patients consented is very close the number of people approached.
"Given that there is no additional intervention as the sample comes from the diagnostics block, and given that we are not increasing their health risks in any way by changing their healthcare, people have been very understanding and are quite willing to consent to have their data anonymised and used for research."
Personalised cancer treatment
What the researchers really hope to revolutionise is the way patients are treated for the disease. "In the industry today, the drive is to develop targeted therapies, which deal very specifically with the tumour or other diseases for which it's aimed at," said Institute of Molecular Medicine professor Andrew Hanby, who heads the programme in Leeds, which concentrates on breast cancer tissues.
"We may start to understand tumours by genetic type as much as by their position in the body."
It is widely believed the implementation of personalised medicine is a stepwise process where stratification of patients into biological subgroups will be the first measure in moving from blockbuster drugs towards 'individual' treatment.
A clear example of stratified medicine are patients with breast cancer who can be grouped according to their biological characteristics, such as estrogens receptor positivity or HER2 over-expression, and are treated according to these characteristics with anti-estrogens or a HER2 inhibitor.
As new drugs targeting cancers with specific mutations become available, they could be prescribed based on the genetic faults in the tumour and a person's genetics, potentially producing improved results. In the future, doctors could screen tumours, get the results back and decide on the best treatment within as little as two weeks.
This more personalised approach might also reduce ineffective treatment, where the cancer does not respond and reduce side effects.
"Personalised medicine is effectively targeted therapy given to people that most need it," explained Andrew Hanby.
"This programme will certainly sharpen our ability to be able to do this massively and utterly. The type of profiling that we get from this will ultimately be the process you would need to be able to give all these new therapies a focus on particular abnormalities."
Changing drug development
Looking even further ahead in the future, the Stratified Medicine Programme could also considerably transform the way oncology drugs are developed.
Pfizer, one of the partners in the research, claimed that by supporting the programme, its oncology department "is helping to create a future where it is possible to deliver the right drug for each patient at the right time," as spokesperson Tara Lanigan said.
"Personalised medicines are likely to transform the way cancer is treated in the future. As a company dedicated to advancing oncology research, Pfizer Oncology is focused on discovering gene-specific targeted medicines to improve outcomes for patients with cancer. This is only part of the solution though, it is also essential to create the infrastructure and clinical pathways to identify and follow up those patients who will benefit most from each individual medicine."
Ultimately, is set to deliver valuable information for the development of personalised treatment. "Clearly, we are generating data and the data with regards to the tumour types is going to be useful for people who are thinking of developing drugs against those targets," Andrew Hanby added.
According to Hanby, the results of the genetic tests could hint ways where drug research and development should be headed to. For instance, development for drugs against rare mutations could be targeted toward more common genes and previous trials that have been stopped might "be worth another look" as similar mutations have been found in several patients.
"The information about the frequency of mutation in consecutive patients as well as the follow-up data that goes with it is very useful for drug developers," said Hanby.
Working for future patients
"In the industry today, the drive is to develop targeted therapies, which deal specifically with the tumour or other diseases it's aimed at."
Even though it is too early in the programme to show off any groundbreaking results, the involved researchers agree upon that it will help change the battle against cancer for the benefit of the patients in the years ahead.
As a next step, James Peach plans to link a number of targeted trials to the programme in order to conduct mutation screening for them. Once the end of the first phase of the programme is reached in July 2013, other opportunities will open up.
"The question around research is the interesting one and we're discussing with our various partners what would be the most interesting and useful thing for the research community in the UK and globally," Peach said.
"We could continue in the same way, perhaps focus on certain tumour types or do longer, subsequent analyses – there are a number of options.
"I think cancer treatment is increasingly going to be informed by genetic information on the tumour," he explained. "We may start to understand tumours by genetic type as much as by their position in the body."